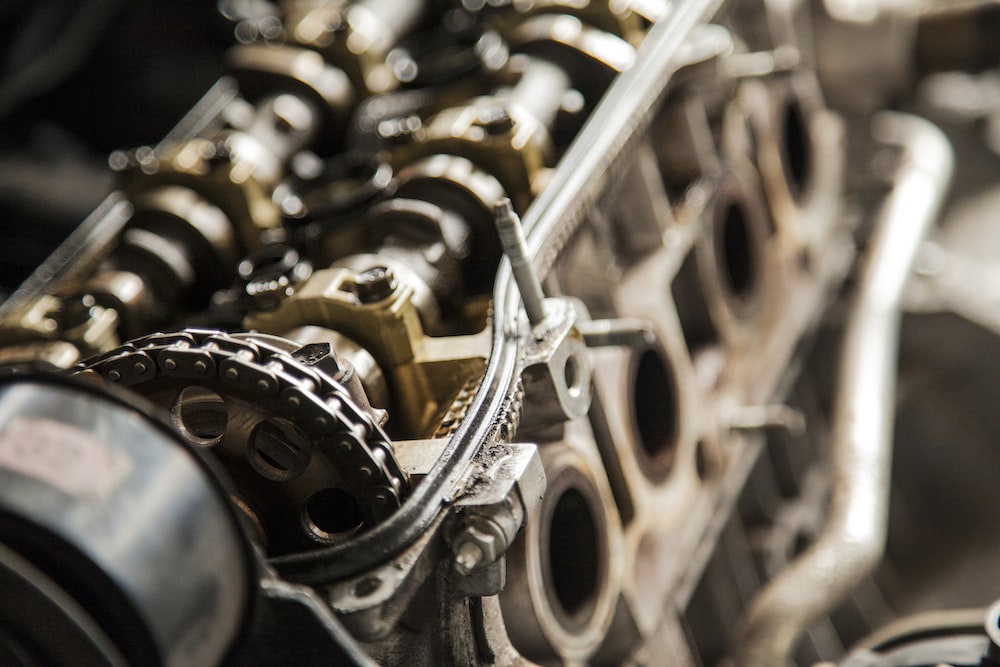 Cars dominate the American commute.
In fact, 76% of Americans use their own car to get from place to place. However, cars don't last forever, and it's up to auto parts resellers like you to keep America's vehicles in running condition.
Instead of shopping for parts and auto accessories at brick-and-mortar stores, drivers increasingly buy car parts from online eCommerce stores to save time and money.
There is a clear demand for auto parts in the eCommerce market, so if you've always wanted to get in on dropshipping, this could be your opportunity.
Want to start your lucrative auto parts eCommerce shop? If so, you'll need to learn how to dropship auto parts.
Check out this guide to learn the seven steps you need to follow to sell car parts online, plus our favorite auto part suppliers to help you get started.
In this guide, you'll learn the following:
What is Dropshipping?

What Are the Most Profitable Auto Parts to Dropship?

9 Steps to Successful Auto Parts Dropshipping

The 7 Top Auto Part Suppliers
What is Dropshipping?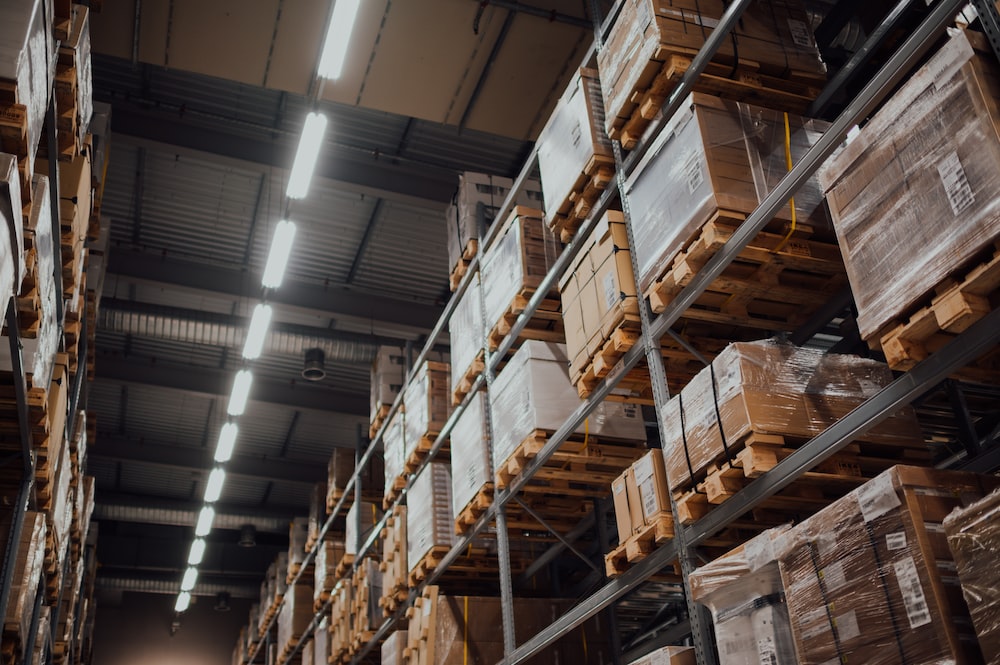 Dropshipping is a business model where shops don't keep the items they sell in stock. Instead, dropshippers rely on wholesalers and suppliers to store and send products to their customers as needed.
Under a dropshipping model, eCommerce shops will handle the customer-facing online store. Your primary responsibilities are maintaining your website, marketing your brand, and transferring order information to third-party suppliers.
Meanwhile, the auto parts dropshipping suppliers handle logistics for you. This includes leasing warehouses and order fulfillment, like shipping products to customers on your behalf.
Sure, dropshippers have to pay their wholesalers and suppliers, but it's still possible to stay profitable with this model. The customer pays a retail price that you set, you pay a supplier's wholesale price, and your profit is the difference.
You can dropship just about anything, including auto parts. It's the most affordable way to get into selling auto parts, too: eCommerce shops that use a dropshipping fulfillment model can be up to 50% more profitable than retailers with an on-site inventory.
What Are the Most Profitable Dropshipping Auto Parts?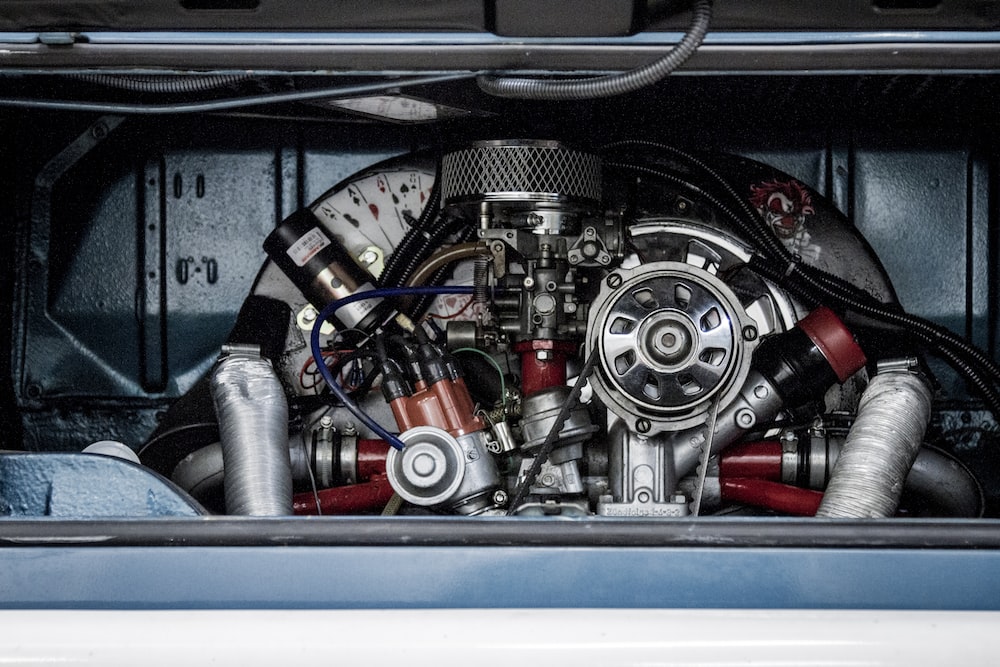 The products you sell can tremendously impact your conversion rates, marketing, and shipping costs.
If you aren't sure where to start, these are some of the best-selling dropship auto parts and car accessories in 2023.
Auto parts
Gear shift knob

Compressor

Ignition plugs

Multi-media system

Alternator

Battery

Brake pads
Electronics
Head-up display

OBDII reader

Digital video recorder

Rearview camera

Wireless charger

Car Bluetooth

Breathalyzer
Protective Accessories
Cosmetic Accessories
Color dashboard light bulbs

Interior and exterior detailing vinyl

Car organizer

Foam generator

Paint care kits

Scratch remover paint pen

Car cleaning gel
Most of this list's products are small, making them cheaper to store and ship. If you're new to auto parts dropshipping, try to start with dropshipping smaller products first to keep your costs low.
9 Steps to Successful Auto Parts Dropshipping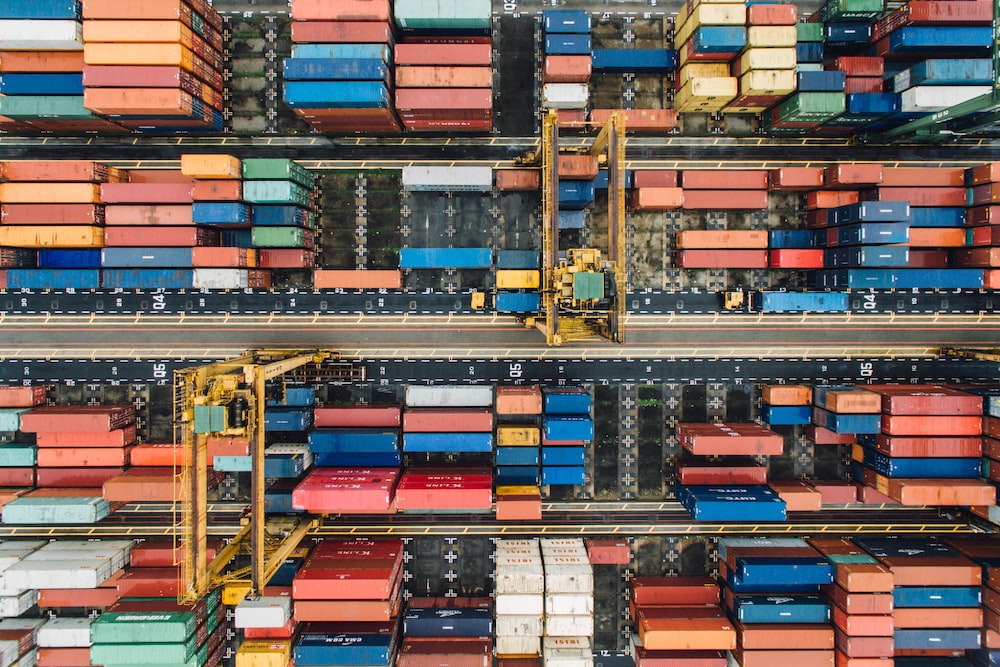 If auto part dropshipping were easy, everyone would do it. You'll need to put in a lot of effort to see decent returns as an auto parts dropshipper.
Follow these seven actionable steps to remove the guesswork and start your own successful auto parts dropshipping business.
1. Expand your car knowledge
Cars are complex: the typical car has well over 30,000 parts.
Every car is different, too, so you must know as much as possible about cars to succeed in this industry.
You don't need to become an automotive savant, though. You just need to expand your knowledge on auto parts that need the most frequent repairs — and which automotive parts you can sell to make the most profit.
As a dropshipper, marketing is your biggest responsibility. You have to prove that you're an expert to potential customers, so never stop learning about cars.
2. Do competitive research
You certainly aren't the only auto parts dropshipper on the market. There are other well-established auto parts eCommerce stores, so you must understand the other players in your niche.
This way, you can pick up on what these other sellers are doing right and how to differentiate your store.
You can learn more about your competitors by:
Checking out their eCommerce website, product listings, and pricing

Signing up for their email newsletters

Following them on social media

Using research tools like Similarweb
💡 Pro tip: If you're interested in which supplier your competitors are using, buy products from their store. Once the product arrives, the sender's address may indicate who the supplier is.
3. Choose a wholesale distributor that provides dropshipping fulfillment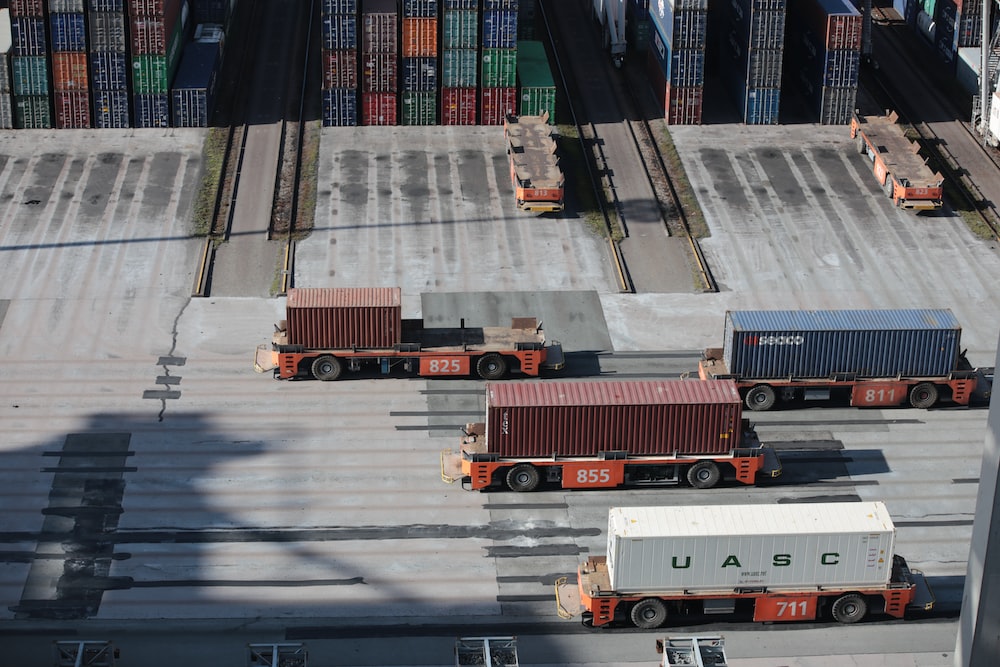 At this point, you might know which products you want to sell in your auto parts store. Now you'll need to find an auto part supplier that will give you high-quality parts and top-notch customer service.
When starting an auto parts eCommerce business, a good strategy is to select one wholesale supplier you want to work with.
Start by only working with that supplier and select a few products, from 12 to 20, that you think will sell well. Buy stock of those products in bulk for your inventory, as this allows you to negotiate a lower price which you can pass on to your clients.
Over time you will be able to identify your best-selling products, allowing you to specialize in offering those SKUs.
Selling a high volume of these products will enable you to negotiate better prices from suppliers. Now, you can start working with more wholesale suppliers or even go directly to the brand of the products you are selling.
Choosing a dropshipping car parts supplier is pretty straightforward if you use an eCommerce platform like Shopify, BigCommerce, or WooCommerce.
You can also find suppliers by:
Contacting wholesale distributors directly

Contacting individual brands/manufacturers directly

Searching on Google

Attending trade shows

Using dropshipping research tools like Opportunity Finder
Remember that most auto part suppliers may not be on the first page of Google. You'll need to dig a little to find the right supplier for your business.
Also, have a look at our top 7 recommended wholesale suppliers.
4. Build your eCommerce store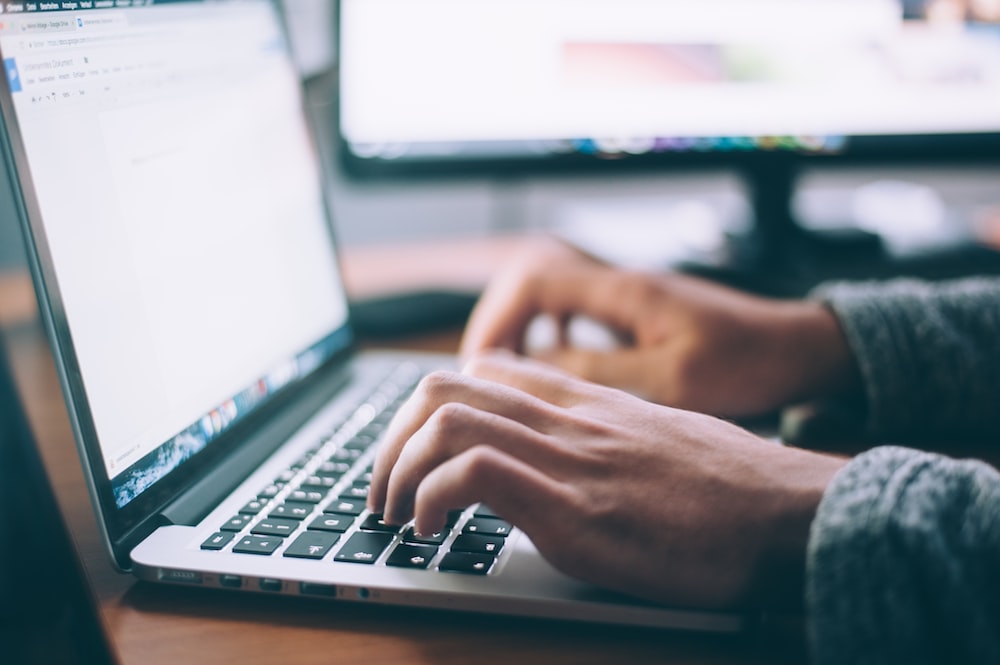 Whether you use a platform like Shopify or build a new site from scratch, you'll need an eCommerce-enabled website to start accepting orders from your shoppers.
For auto part dropshipping, your site absolutely must include an intuitive search feature. Shoppers should be able to search based on year, make, and model. Even if shoppers misspell the name of a part, relevant products should still appear on the results page.
5. Take a hybrid dropshipping approach by adding local inventory
When building your automotive dropshipping business, a hybrid approach can be a great idea.
Buying stock in bulk and keeping it in your own inventory means you can negotiate lower prices from the wholesale distributors you use and decrease shipping costs and times.
This results in lower prices for your customers and higher profits for you!
However, you don't want only to sell what you have in your own inventory. Rather, you want to be able to offer the products from your own inventory first, and if you are out of stock, route the order to the next in-stock, lowest-cost vendor.
However, keeping track of your inventory plus the inventory of all of your suppliers can be a daunting task.
It is a good idea to use an inventory management system (IMS) for your own inventory, but for managing both your inventory and that of your suppliers, a tool like Spark Shipping comes in handy.
Using Spark Shipping's unique one-to-many product mapping, you can connect any product in your eCommerce store to multiple suppliers, including your own inventory.
If your inventory is out of stock, orders will automatically be routed to, for example, the next lowest-cost wholesale distributor, meaning you will always be in stock as long as you or your suppliers are in stock.
And you don't have to worry about losing profits either, as Spark Shipping's automated pricing functionality will automatically update your prices, keeping your margins constant.
6. Market your auto parts shop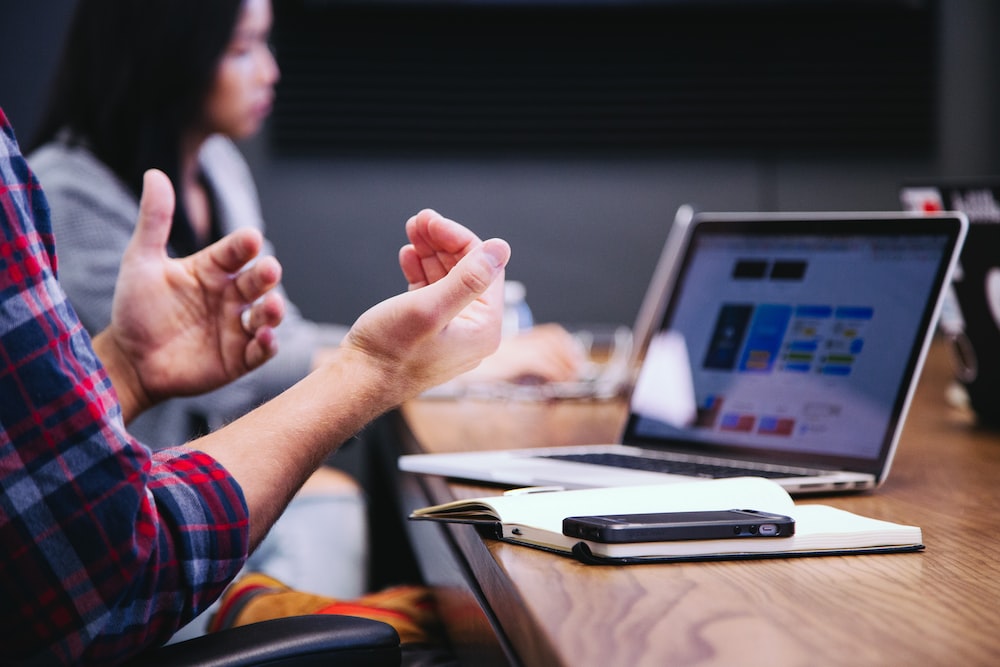 Your car parts dropshipping suppliers will handle the logistics, but bringing in the paying customers is your job. To do that, you'll need to master the art of dropship marketing.
You have complete control over how you market your store, but many auto parts dropshippers promote themselves with the following:
Blog content targeting auto enthusiasts

FAQ content answering common car questions

Paid ads

Influencer marketing

Email marketing
The key is to pull in as much traffic to your website as possible. From there, you can invest in SEO on-page optimization, and even product page split testing to boost your traffic even more.
7. Stay MAP compliant
Manufacturers, and wholesale suppliers provide a guideline known as MAP, which stands for "minimum advertised price."
The MAP is a specified dollar amount in the contract between you and the manufacturer or supplier. You cannot advertise a product below the MAP price as an eCommerce reseller.
It is incredibly important that you stay MAP compliant because if you don't, the supplier may prohibit you from selling their products in the future, stop you from ordering more inventory, or even terminate the business relationship altogether.
However, staying MAP compliant by updating the prices manually can be very difficult, as suppliers often release new MAPs monthly or even weekly.
This is where using a tool like Spark Shipping can help, as it takes care of all the heavy lifting for you, automatically updating your prices to keep them in line with your suppliers.
8. Get your taxes in order
Nobody likes paying taxes, but that's the reality of starting a dropshipping business. You might be on the hook for sales tax on every sale and federal and state taxes. Check out our guide to dropshipping taxes in the U.S. to ensure you have your house in order.
9. Review and improve
Setting up an auto parts eCommerce store takes a lot of hard work. While you have to do a lot of heavy lifting initially, your work is never truly finished as a dropshipper.
eCommerce changes almost daily, so you must continuously review and improve your business to keep up.
Keep tabs on your close competitors while also monitoring your own business. Check your reports and analytics to determine what's selling and what isn't. You can use this information to market your trending items or by bundling "hot" items with less desired ones.
You also need to stay current with the latest trends in the automotive industry. One of the best ways to do this is by attending trade shows.
There are too many trade shows to list here, but you should ensure not to miss SEMA and PRI.
The 7 Top Auto Part Wholesale Distributors
To be a successful dropshipper, you'll have to rely on high-quality suppliers to deliver goods to your customers. The downside is that not all auto part suppliers are created equally, so you must carefully consider who you partner with.
Check out these seven reputable auto part wholesale distributors to start your search.
Seamlessly Work With Multiple Suppliers With Spark Shipping
There's no such thing as a single, perfect supplier. That's why experienced dropshippers work with a handful of reliable suppliers to keep their auto parts inventory in stock at all times.
However, partnering with multiple suppliers isn't a walk in the park.
Formatting incompatibility is a huge problem. Some suppliers might publish their inventory using FRP, others in SFTP or HTTP. Connecting your store to these different data standards is a nightmare that could break your entire website.
The good news is that you don't have to manage all this data alone. Spark Shipping offers a unique "one-to-many" mapping approach that links a single auto part with multiple suppliers.
We automatically convert all supplier formats so you can set up your auto part dropshipping operation in minutes.
See the difference for yourself: Get a Spark Shipping demo now.