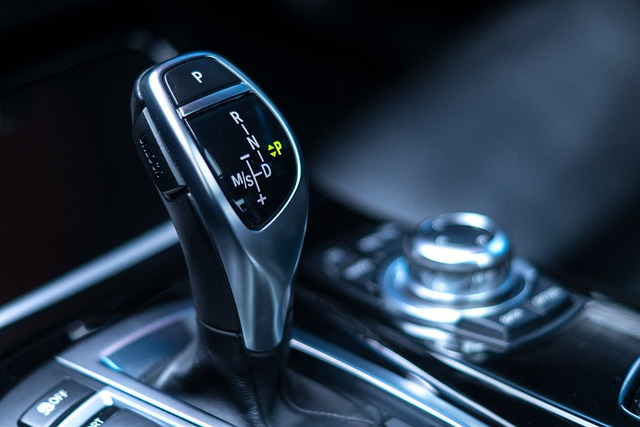 If you want to sell car parts, you don't need to attend trade shows or roam salvage yards. The world is going digital, and this includes the automotive industry. In fact, the auto aftermarket industry will continue to grow at 3% per year until 2030.
There's never been a better time to start selling car parts — as long as you know how to scale your operations online efficiently. The good news is that several online platforms can help you easily connect with more shoppers to meet demand.
But these sales channels have their pros and cons. Each platform has a different reputation, fees, and features. You must choose a car parts platform that fits your business model and goals to succeed as an all-star automotive parts seller.
Let's look at several top online marketplaces for selling car parts quickly. We'll dig into the pros and cons of each platform, as well as offer tips and tricks to help you rake in more online sales.
Amazon Marketplace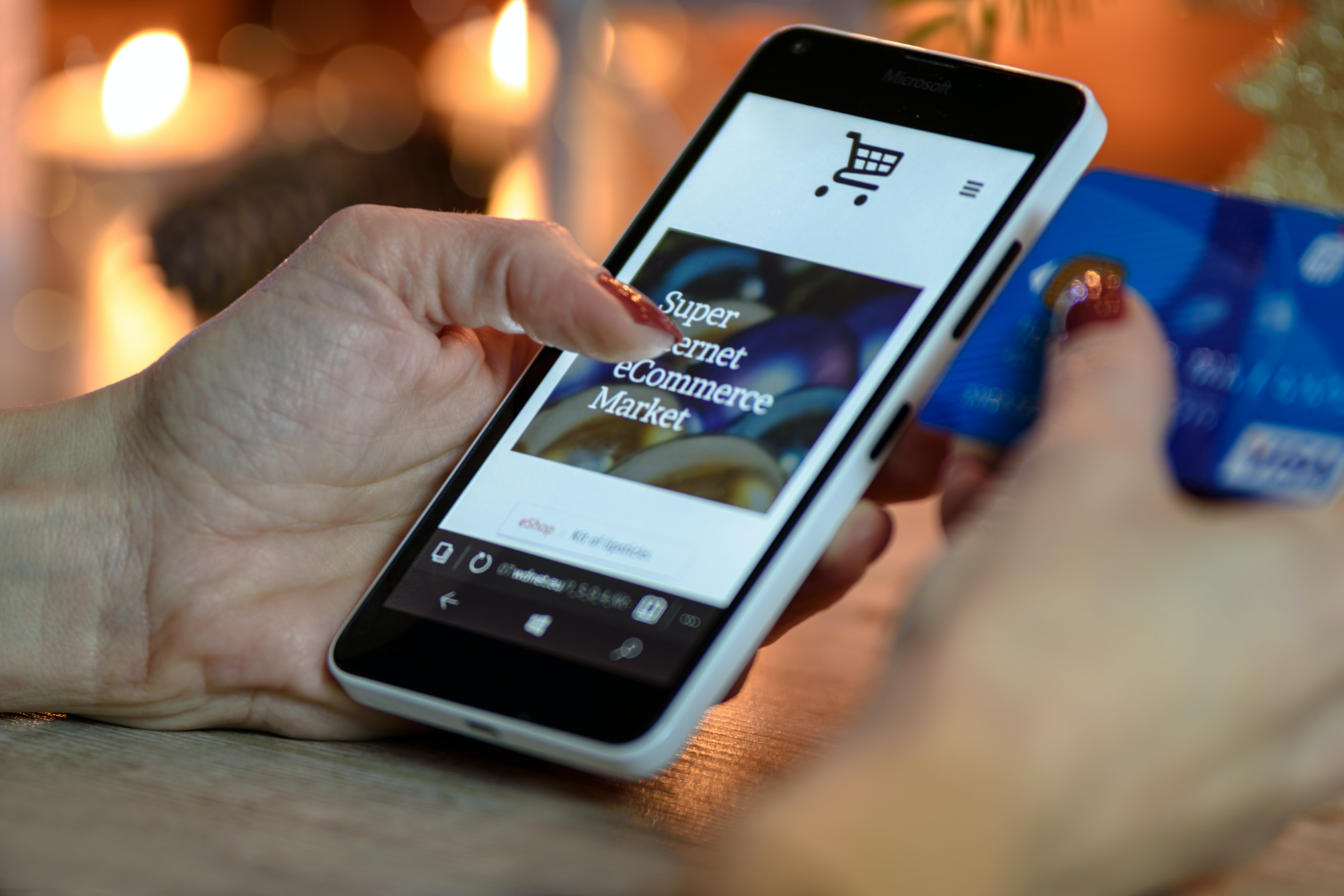 If you want to be top-of-mind for online shoppers, Amazon is definitely a good platform to add to the mix. In fact, this eCommerce site gets over 2 billion visitors a month.
That's an impressive number, but Amazon Marketplace's 15% year-over growth in the auto parts category makes it even more of a contender.
Still, Amazon isn't a free platform. If you want to start selling auto parts and accessories on Amazon, you have to buy an individual or professional selling plan.
The individual selling plan costs $0.99 per unit, and the professional selling plan costs $39.99/mo regardless of how many units you sell.
Amazon Marketplace sellers are also responsible for paying Amazon a percentage of the total price, including the item's price, shipping cost, and gift-wrapping charges.
Amazon also has strict rules in place for all auto parts sellers, such as:
No selling of safety parts (e.g. seat belts, airbags)

No selling of used auto parts. You can only sell OE or OEM parts

No selling of used tires

New tires must meet the standards outlined in the Compliance Checklist for Tires on Amazon

All products must come with a warranty from the manufacturer or the remanufacturer

Follow all applicable state and federal laws for the car parts or accessories you sell
Pros of Amazon Marketplace
Large customer base: Amazon Marketplace has a huge customer base. In fact, it's the largest marketplace for auto parts and accessories, so you can certainly earn a good living selling on the platform.

Credibility and trust: Amazon is a household name backed by guarantees that protect buyers from scams. Every retailer gains credibility and trust by listing their items on Amazon.

Ship globally: Amazon's global shipping program ships over 100 million products to over 100 countries worldwide.

Fulfillment by Amazon (FBA): If you aren't dropshipping, Amazon's fulfillment centers can help you manage your inventory. Ship your car parts to a fulfillment center, and Amazon will take care of storage, packing, and shipping — for a fee, of course.
Cons of Amazon Marketplace
High costs: Amazon doesn't offer free or sample listings, so you have to spend money to test drive the platform. Long-term, the fees can really add up, especially if you opt for FBA.

Lack of brand control: Amazon has strict rules and regulations for auto part listings. This could inhibit your ability to brand your products.

High competition: Unsurprisingly, competition is fierce on Amazon. There are over 2 million active sellers on Amazon, so you'll have to fight to gain a top spot in the search listings.

Lenient returns: Amazon offers a 30-day no-questions-asked return policy. That's good news for shoppers but bad news for sellers. Amazon expects you to issue refunds ASAP, which can be overwhelming and time-consuming.
eBay Motors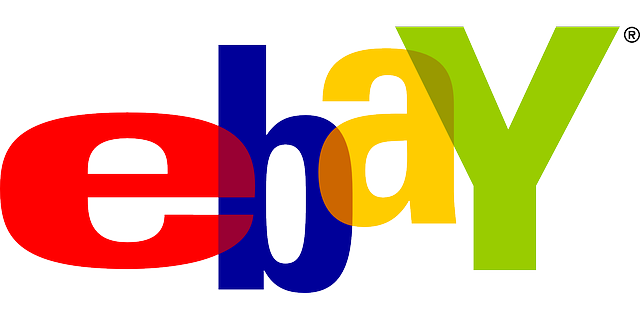 The automotive industry is so big that eBay dedicated an entire segment of its platform to auto parts and accessories. eBay Motors has over 110 million auto part listings at any given time. The platform sells three parts or accessories every second, so it's clearly a popular option for selling auto parts online.
eBay Motors specializes in auto parts, so you get tools, services, and enhancements dedicated to your eCommerce niche. That can make it easier to manage your store and give shoppers the personalized online experience they crave.
The good news is that eBay Motors allows you to test-drive the platform. You can create 250 eBay Motors listings for free. The catch is that eBay Motors will charge you a 10% final sale fee on every transaction. Even so, that's still cheaper than Amazon, especially if you want to test the platform.
Pros of eBay Motors
Better for casual sellers: eBay sellers who list 250 or fewer listings don't pay additional fees. But if you list more than 250 products, you pay more fees. For that reason, smaller sellers can preserve more of their profits on eBay Motors.

User-friendly interface: eBay is a simple site to use, so you don't have to worry about learning complicated software.

Reputation: People might not know you, but they know eBay. eBay Motors is a good platform with a solid reputation, so you stand to make more sales under the eBay name.

Large customer base: eBay has a large customer base of over 159 million active transactions and 2 billion daily transactions. It would take ages to generate that kind of traffic to your own website, so eBay Motors can significantly increase your sales.

Global shipping options: eBay Motors' international standard delivery enables sellers to ship their items to buyers in 210 countries. You only need to print out eBay's international label, and the platform handles the rest.

Built-in feedback system: If you take care of your customers, you'll build a solid reputation for yourself on eBay Motors. Set your feedback to "public" to prove that you offer an outstanding customer experience.
Cons of eBay Motors
Fees: Listing fees, listing upgrades, and a final value fee can eat into your profits. These fees can add up quickly, especially if you sell high-value auto parts and accessories.

High competition: Chances are, there's already a seller on eBay Motors that's selling the same part. eBay Motors is a highly competitive platform, so you'll have to fight tooth and nail to stand out against the competition.

Lenient returns: eBay Motors has a liberal return policy. This makes it easy for buyers to return auto parts, which, unfortunately, can make your job more difficult.
Walmart Marketplace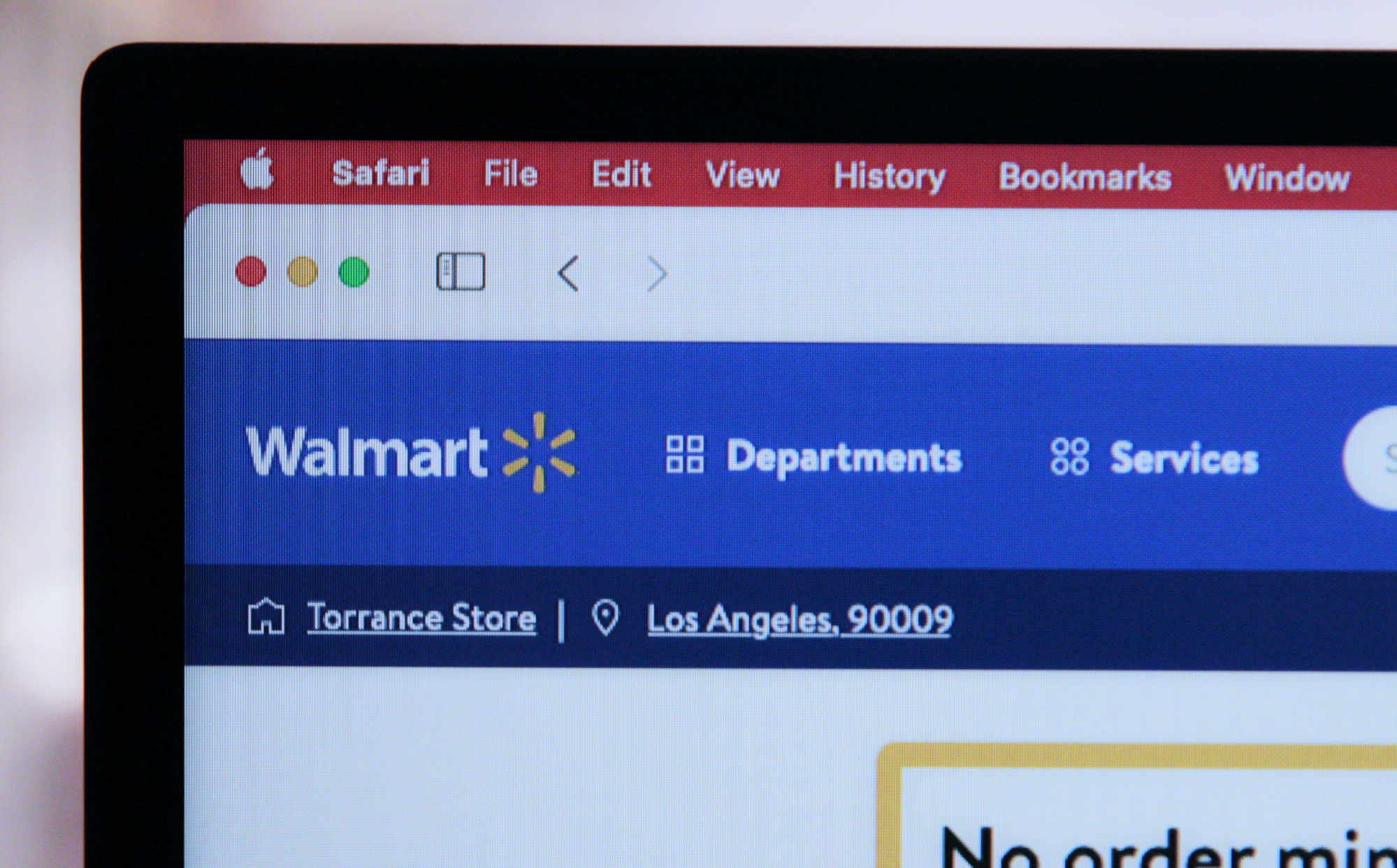 Walmart Marketplace isn't as big as Amazon or eBay Motors, but it's still a good option for selling car parts. Walmart Marketplace has more than 150,000 sellers and about 220 million customers visiting the site weekly.
Like Amazon and eBay, Walmart also offers a platform tailored to the needs of car parts sellers.
There's just one wrinkle: Walmart has to approve you as a seller first.
Walmart needs to approve you before you can start selling. You need to sign up for a Walmart Sellers account and go through the two- to three-week onboarding process before you sell a single car part.
FYI, you can only sell products on Walmart's marketplace if you already have experience as a seller on other digital channels or through a brick-and-mortar location.
Pros of Walmart Marketplace
Less competition: Walmart has less competition than Amazon and eBay because fewer sellers are on the platform. This makes it easier to tap into the car parts niche.

High-intent buyers: The average Walmart Marketplace buyer is a middle-class homeowner. They tend to have more disposable income, which means they're more likely to buy high-value car parts and accessories.

No hidden fees: Walmart won't charge you any setup, monthly, or hidden fees. However, it does charge a final sales fee on each product sold on the platform.

Reputation for quality: Since only approved sellers appear on Walmart's marketplace, it has a higher quality standard than other platforms.

Dedicated support: It's harder to get in with Walmart, but if you do, you'll receive a dedicated support team to help you succeed on the platform.
Cons of Walmart Marketplace
Smaller customer base: Walmart Marketplace's buyer base is only a fraction of what you'll see on eBay or Amazon.

Limited product categories: Walmart Marketplace offers a limited number of product categories right now, which could restrict your selling options.

Not accessible for beginners: Walmart Marketplace wants to partner with sellers that have a track record. If you don't have experience selling auto parts, Walmart won't approve you as a seller.

No individual plan: You must have a business license to sell on Walmart Marketplace.
Custom eCommerce Store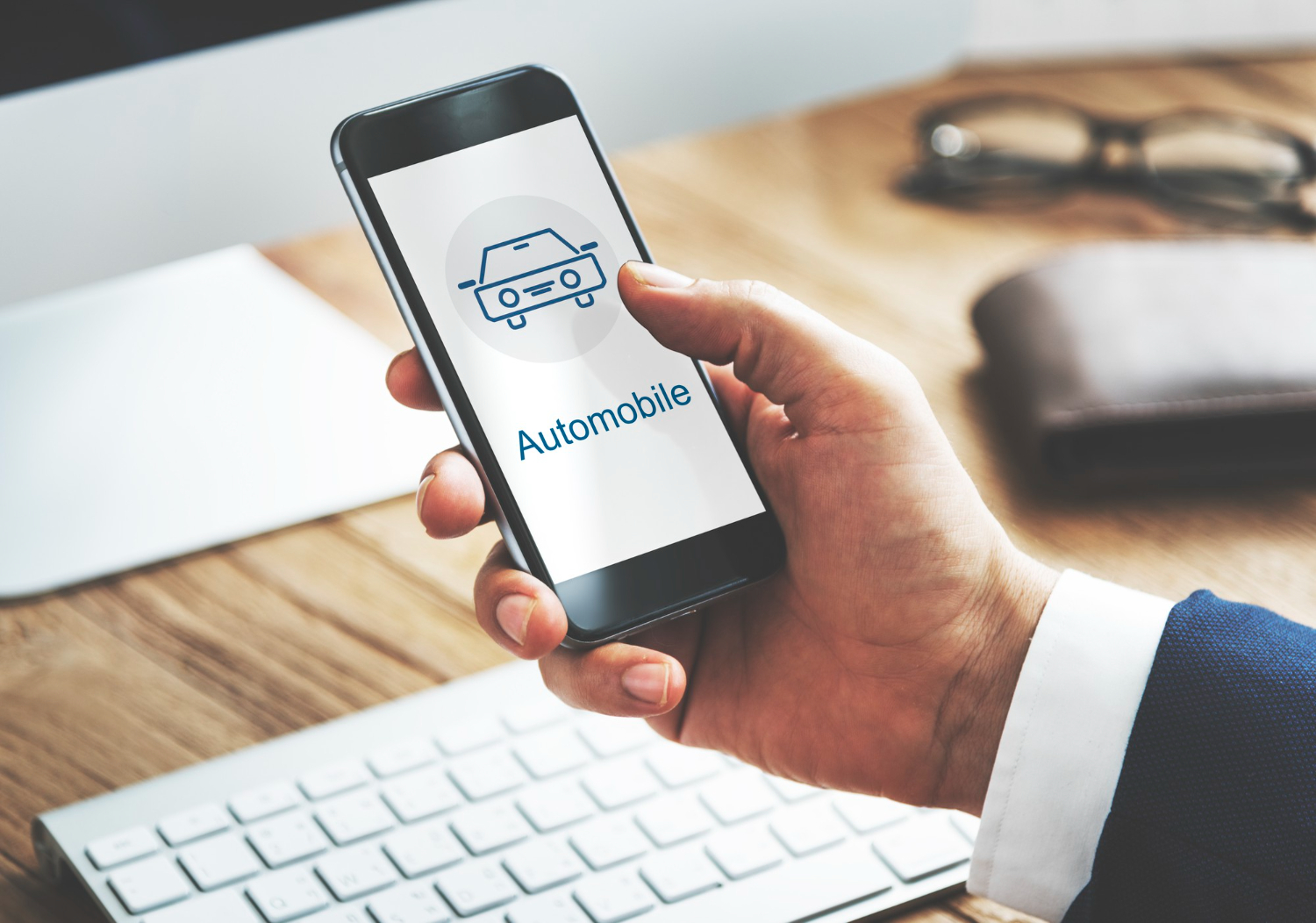 Online marketplaces are not your only option for selling car parts online. You can also create a custom website for your online automotive parts store.
This has several advantages, as it gives you complete control over your online store, meaning you can decide exactly which car parts you want to sell and set your own prices.
You can also customize your website exactly how you want and tailor it to your brand and customers.
However, running your own website comes with challenges, as you will have to make sure that your customers can find you and that they trust your site enough to buy from it.
Of course, having your own website doesn't mean you can't sell via online marketplaces. In fact, it is a very good strategy to sell across multiple platforms, including your own website.
Pros of your own store:
Your customers are your own: When customers buy directly from you, they are your customers and not the marketplace's users, meaning you have complete access to their data.

No restriction on prices: You can set your own prices across unlimited product categories.

Customizable shopping experience: You can customize and tailor your online store to your customers.

Targeted marketing: You can use your customer data for personalized marketing.
Cons of your own store:
Need to build your own customer base: You need to generate your own traffic via channels like paid ads and search engine optimization (SEO).

Cost: You must build and maintain your website and spend money on marketing.

Fulfillment & Shipping: You are responsible for order fulfillment, so if you are not dropshipping, you will need to use a third-party logistics company to handle shipping.
Tips for Selling Car Parts Online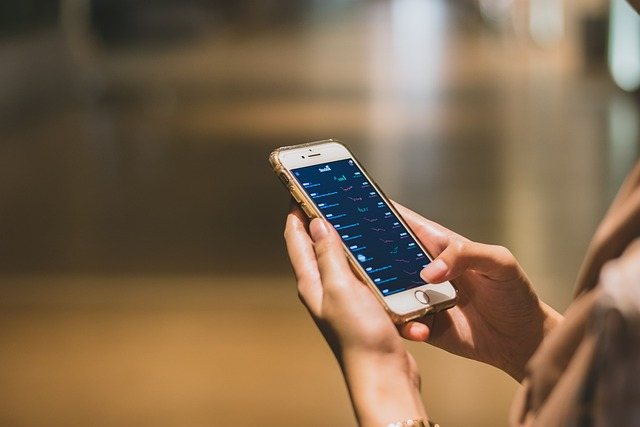 Regardless of whether you sell on Amazon Marketplace, eBay Motors, or Walmart Marketplace, you still need to optimize your listings to make the most sales possible.
Every platform has its quirks, but these tips will help you gain more visibility and fast-track your reputation as an auto parts seller:
Find a niche: Unless you're well-established as an auto parts seller, you should find an accessible niche when you're getting started. Instead of targeting generic products, opt for less popular items with a cult following. It might sound counterintuitive, but this will make boosting your SEO and building a following easier. For example, decide whether you want to target car enthusiasts, DIYers, or car owners.

Use high-quality images: This isn't the time for grainy pictures. No matter where you're selling, you must offer multiple high-quality images to grab buyers' attention. Try to take photos of the products in use so shoppers can see the products in action.

Start small: Don't specialize in engines right out of the gate. Start by selling small (but popular) auto parts accessories. These are cheaper to store, and they're less of a commitment. Buyers will impulsively buy affordable accessories, which can help you generate more sales — and build a reputation more quickly.

Collect customer reviews: Online shoppers are wary of scams. Show you're legitimate by displaying glowing customer reviews on your car parts online store.

Set realistic prices: Everyone loves a good deal, and competitive prices will bring buyers to your side. Just keep a close eye on your margins to ensure you're profitable enough to stay in the black.
Sell Auto Parts Online with Spark Shipping
Regardless of where you decide to sell auto parts, you'll need the right tools in your corner to make sense of the chaos. Spark Shipping integrates with Amazon Marketplace, eBay Motors, Walmart Marketplace, your website, and other platforms to do the heavy lifting of running an auto parts eCommerce store for you.
Rely on Spark Shipping to automate inventory management, price automation, fitment data, order fulfillment, tracking updates, and more. See how we can level up your auto parts operation: Get a Spark Shipping demo now.