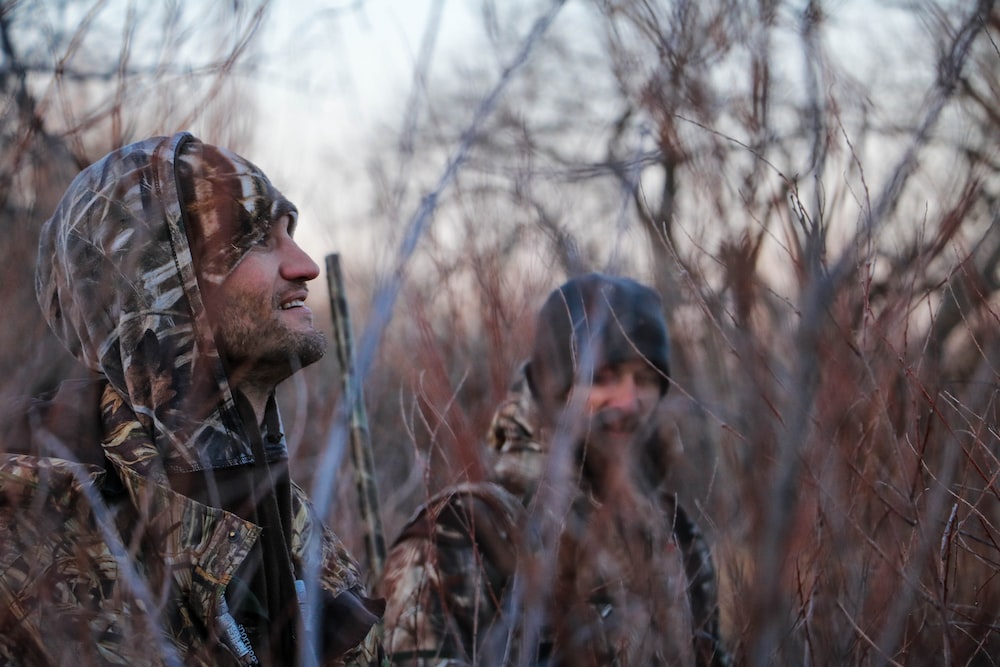 Whether you love the great outdoors or are a budding entrepreneur looking for a product niche, the outdoor dropshipping market is ripe with opportunity.
In 2021, 164.2 million Americans participated in outdoor recreation at least once—the highest number ever recorded.
In fact, outdoor recreation grew nearly 7% from 2020 to 2021.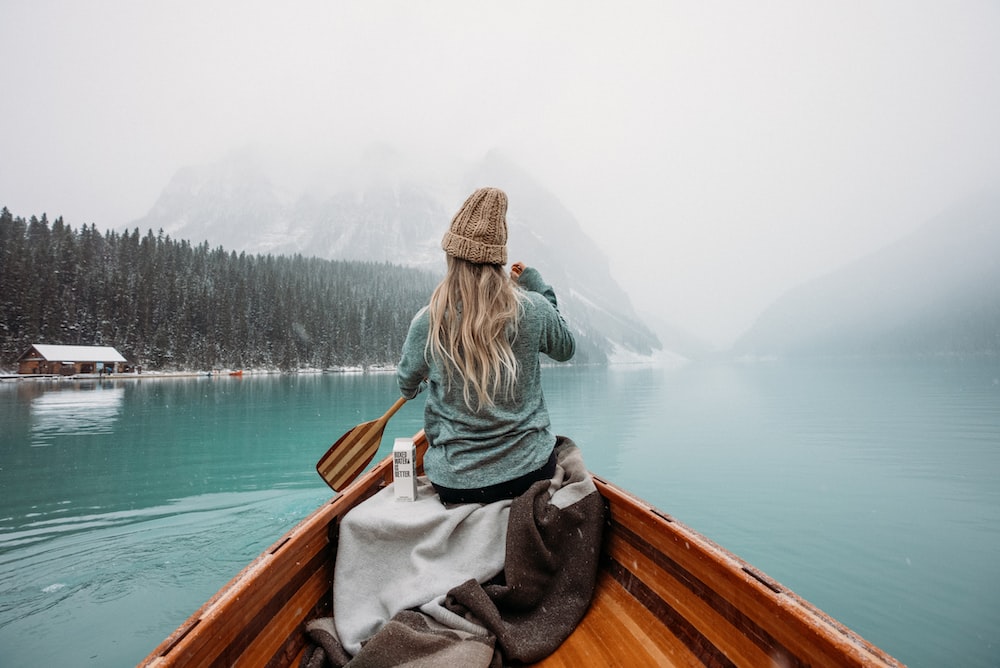 As a dropshipper, you can tap into this growing market without the headaches of manufacturing or storing hundreds of products.
As long as you work with the right supplier, you'll steadily build a brand that caters to the growing number of outdoor sports enthusiasts in the United States.
If you're new to this niche, don't worry!
In this guide, we'll fill you in on the best outdoor gear for dropshipping and eight reputable outdoor dropshipping suppliers to kickstart your business.
The Best Outdoor Gear to Dropship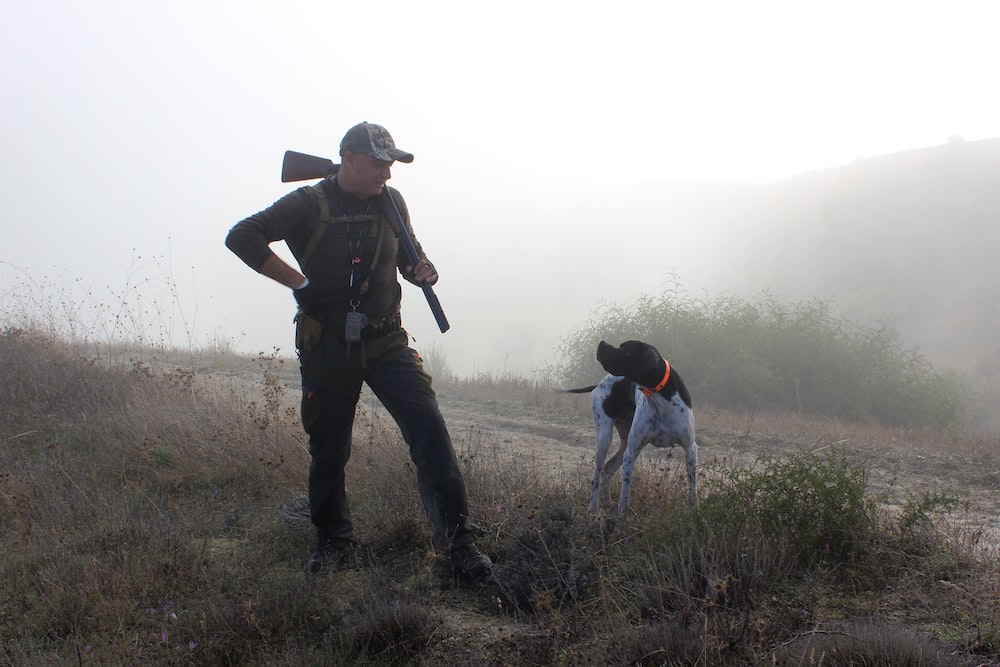 Customer trends come and go, so unless you're an avid outdoors enthusiast yourself, you need to keep your finger on the pulse of what's selling—and what's not.
Keep in mind that top-selling products will change over time, so invest in ongoing audience and market research to keep your brand relevant.
Don't be afraid to check tools like Google Trends to identify new product categories and other outdoor activities to expand your online sales and earn more profits.
Need ideas for outdoor gear dropshipping? Check out the most profitable and popular outdoor gear in the hunting, camping, and survival gear categories.
Hunting and Fishing Gear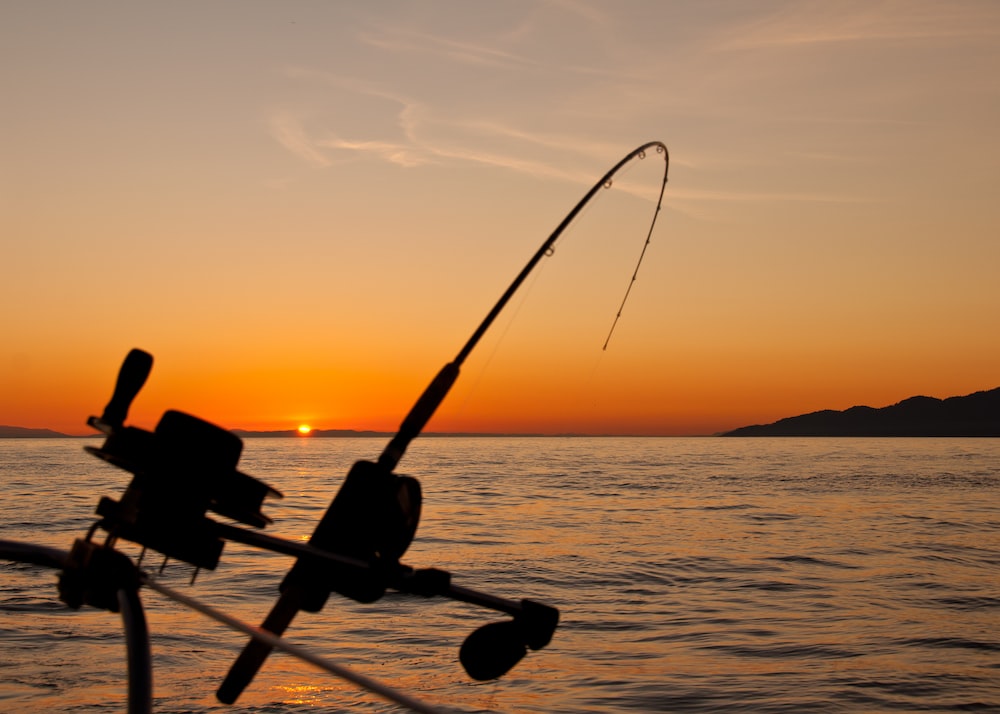 In 2021, over 52 million people participated in freshwater, saltwater, and fly fishing.
In 2016, hunters spent $7.1 billion just on equipment, including firearms, ammunition, archery gear, decoys, and optics.
Hunting and fishing are incredibly popular, so there's definitely room for your eCommerce store to gain market share.
Sell these products to attract more outdoor sports enthusiasts to your online store.
Popular Hunting Equipment for Dropshipping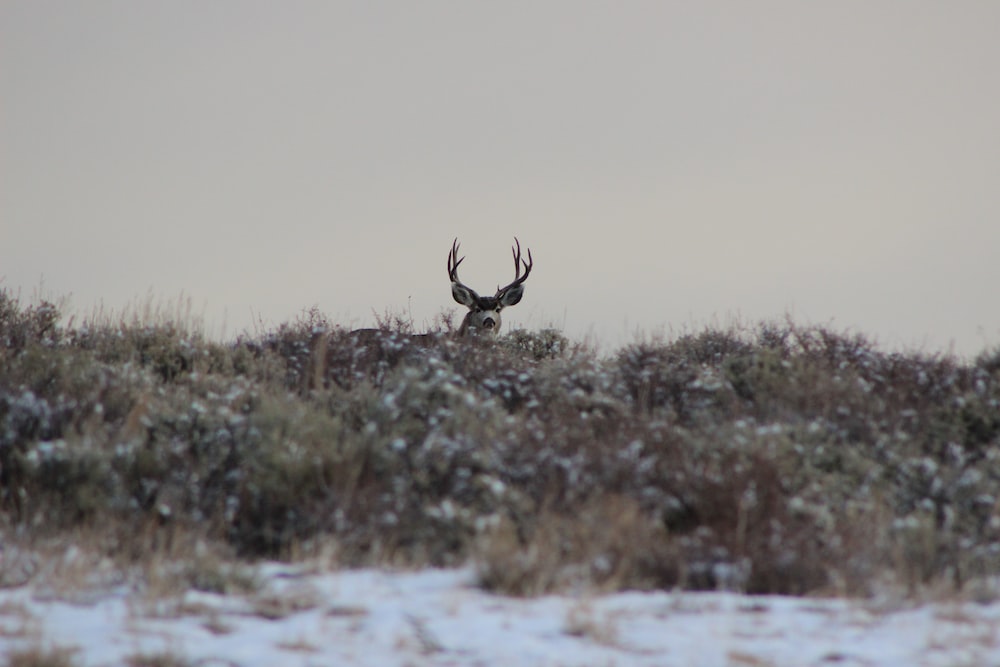 Firearms and ammunition: Rifles, shotguns, handguns, and specialty ammunition.
Archery equipment: Compound bows, crossbows, arrows, broadheads, bow cases
Optics: Binoculars, rangefinders, spotting scopes, rifle scopes
Clothing: Camo jackets and pants, thermal wear, waterproof boots, gloves, hats
Decoys: Duck calls, elk bugles, turkey calls
Scent control: Wind indicators, scent-eliminating sprays, and scent blockers
Navigation tools: GPS, compasses, topographic maps
Hunting accessories: Knives, multi-tools, blinds, tree stands, game bags
Safety gear: Ear protection, visibility vests, first aid kits
Game processing equipment: Field dressing kits, bone saws, game processing tables
Popular Fishing Equipment for Dropshipping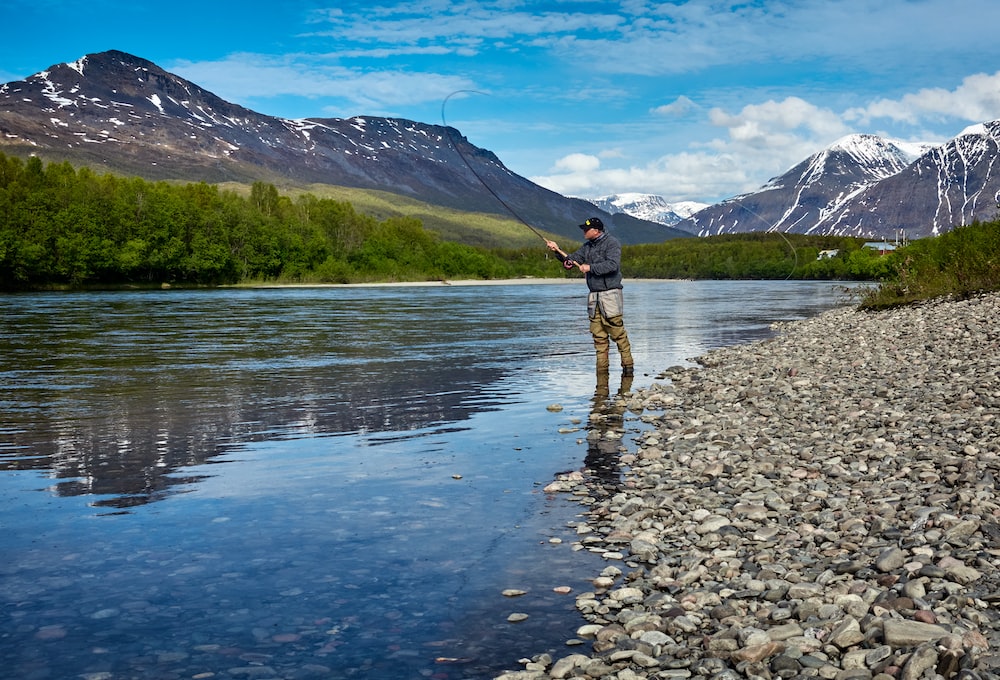 Rods and reels: Spinning reels, casting reels, fly rods, ice rods
Lines and leaders: Monofilament, braided, fluorocarbon, wire leaders, and tippet material
Baits and lures: Worms, grubs, swimbaits, poppers, spinners, flies
Hooks and sinkers: Circle hooks, weighted hooks, split shots
Tackle boxes and bags
Nets: Landing nets, cast nets, keep nets
Tools and accessories: Pliers, hook removers, scales
Electronics: Fishfinders, GPS, underwater cameras
Safety gear: Life jackets, first aid kits, waterproof containers, signal horns
Outdoor Survival Gear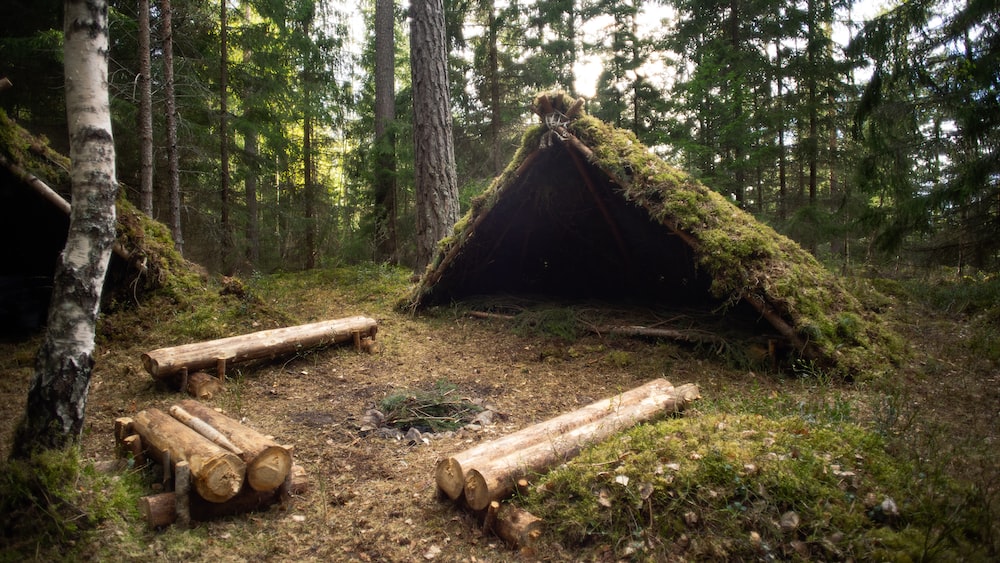 Life is more uncertain these days, and Americans are responding by getting into prepping, survival gear, and outdoor activities like primitive survival skills.
A few years ago, just 3% of American households were actively prepping for natural disasters and other concerns—today, the number is around 10%.
More customers are interested in outdoor survival gear and prepping, which makes this an often-overlooked but popular dropshipping category.
Popular Survival Gear for Dropshipping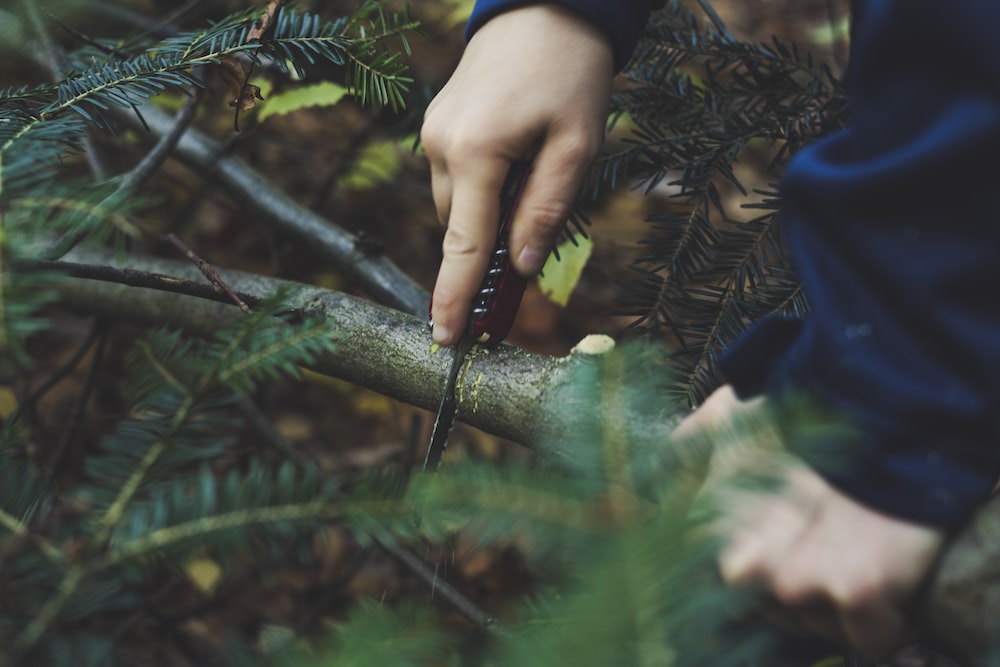 Shelter and protection: Compact tents, tarps, space blankets, ponchos
Water purification and storage: Portable filters, purification tablets, gravity filtration systems.
Food and nutrition: Freeze-dried meals, energy bars, energy gels, canning supplies, portable stoves, fuel canisters, hunting kits
Fire starters: Waterproof matches, fire steel, fire tinder, hand and body warmers
Tools and equipment: Multitools, folding saws, compact axes, paracord
Navigation: Compasses, signal mirrors, maps, whistles, flares
Lighting: Headlamps, tactical flashlights, glow sticks, solar-powered lanterns
Communications: Hand-crank radios, satellite communication devices, solar chargers
First aid: Trauma kits, insect repellent, burn ointment, sunscreen
Defense: Pepper spray, alarms, tactical pens
Storage and organization: Dry bags, vacuum sealers, bug-out bags
Camping Gear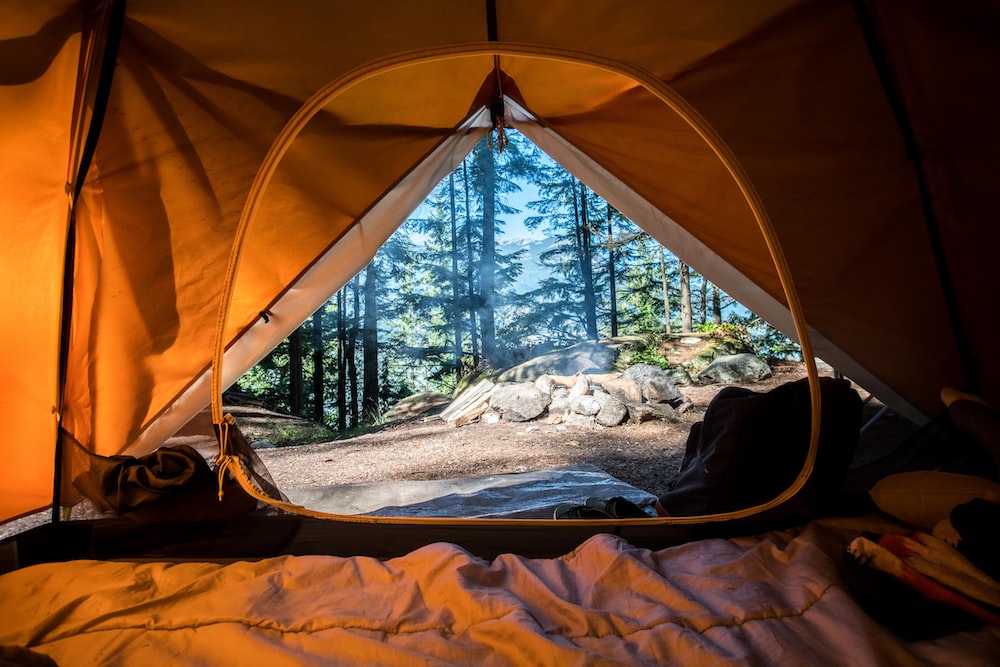 Camping might not be as extreme as hunting or outdoor survival, but it's still a very profitable dropshipping category. In 2021, nearly 46 million people participated in car camping, backyard camping, and RV camping.
Camping can be as simple as pitching a tent in the backyard or as challenging as doing a back-country primitive camp.
Because camping is a spectrum, it's important to understand customer needs before you sell camping equipment online.
If you're targeting casual campers, it's fine to sell lower-end pop-up tents designed for backyard camping.
But if you're targeting serious backpackers, go for high-end, specialized equipment and camping gear.
Popular Camping Gear Products
Shelter: Camping tents, stakes, sleeping bags, air mattresses, pillows, hammocks, bug nets
Outdoor cooking and food storage: Portable stoves, utensils, camp grills, food coolers, portable coffee presses, bear-proof bags, camping backpack
Hydration: Water bottles, water purification tablets, collapsible buckets, hydration packs
Furniture: Camping chairs, recliners, tablets, cots, hammock stands
Power: Large camping lanterns, flashlights, headlamps, solar panels, power banks
Navigation: Maps, compasses, two-way radios, GPS
Sports equipment: Camp games, travel-sized musical instruments, birdwatching binoculars, outdoor sports products like bean bag toss
Personal care: Portable showers, camping showers, biodegradable soap, towels, bug repellent, sunscreen
Clothing: Moisture-wicking shirts and pants, hiking boots, rain gear, warm jackets, hats
Safety and first aid: First aid kit, bear spray, whistles, personal alarms
The Best Online Dropship Suppliers for Outdoor Gear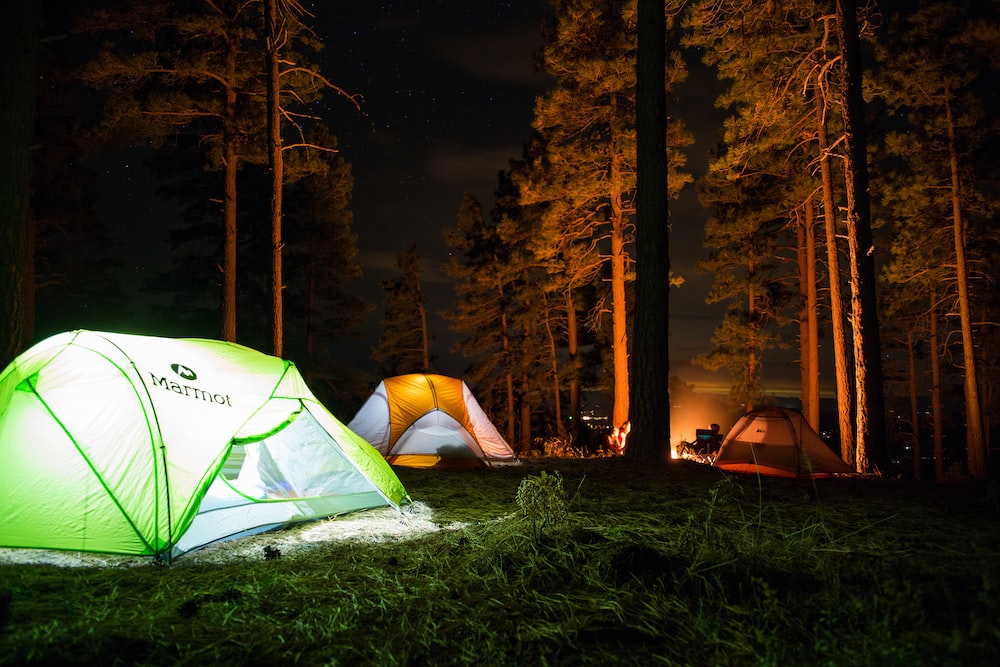 As you can see, there are hundreds of potential products to dropship outdoor gear.
Choosing the right products matters when you sell online, but choosing the right supplier is the secret to dropshipping success.
Partnering with the right supplier ensures product quality, customer satisfaction, and long-term profitability.
You're free to DIY product sourcing, but these are some of the most reputable dropship suppliers for outdoor gear.
1. RSR Group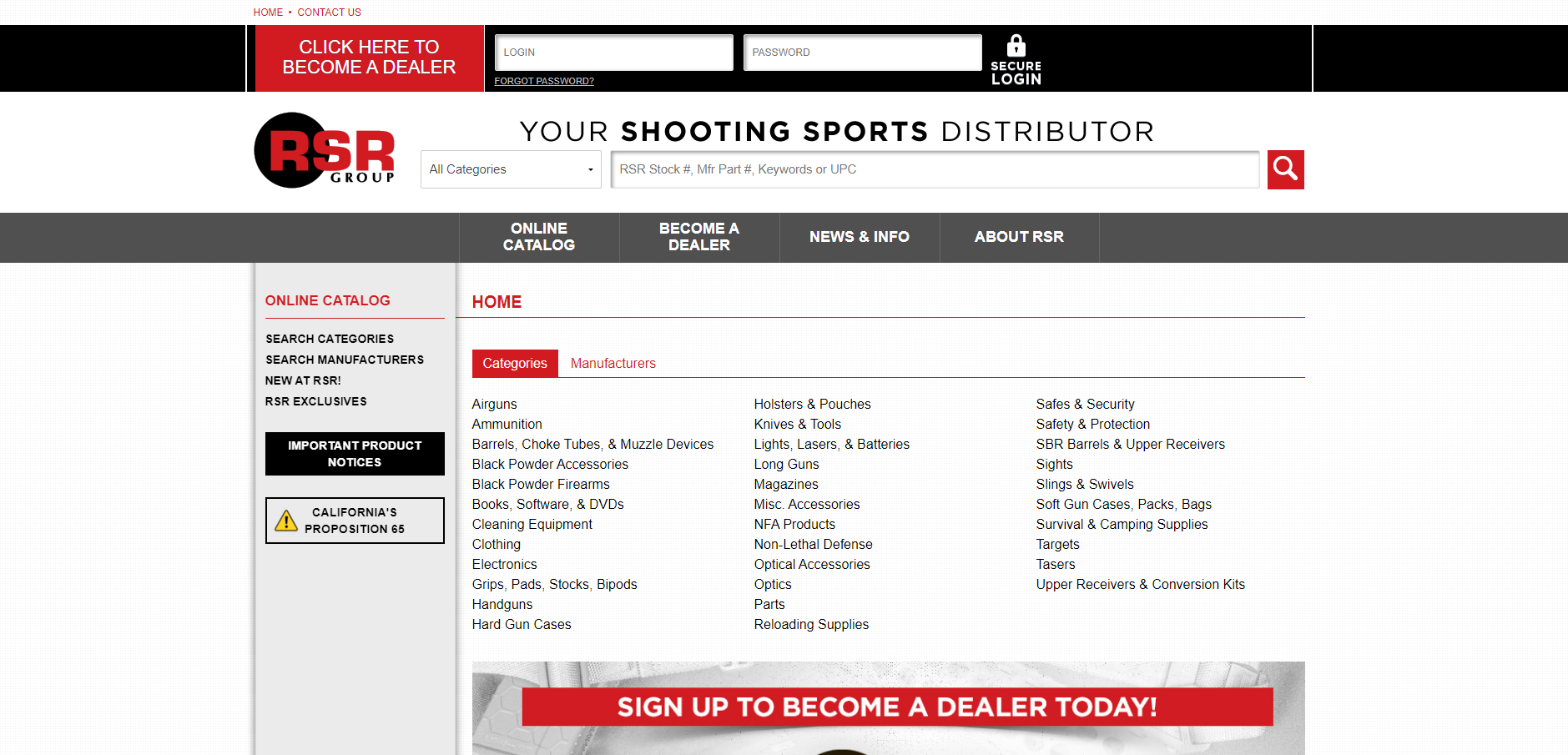 RSR Group specializes in all things firearms and shooting sports. While the company is based out of Florida, it also has a distribution center in Texas.
Dropshippers say they love RSR's fast processing time, reliable shipping, and wide selection of products at competitive prices.
2. Kroll International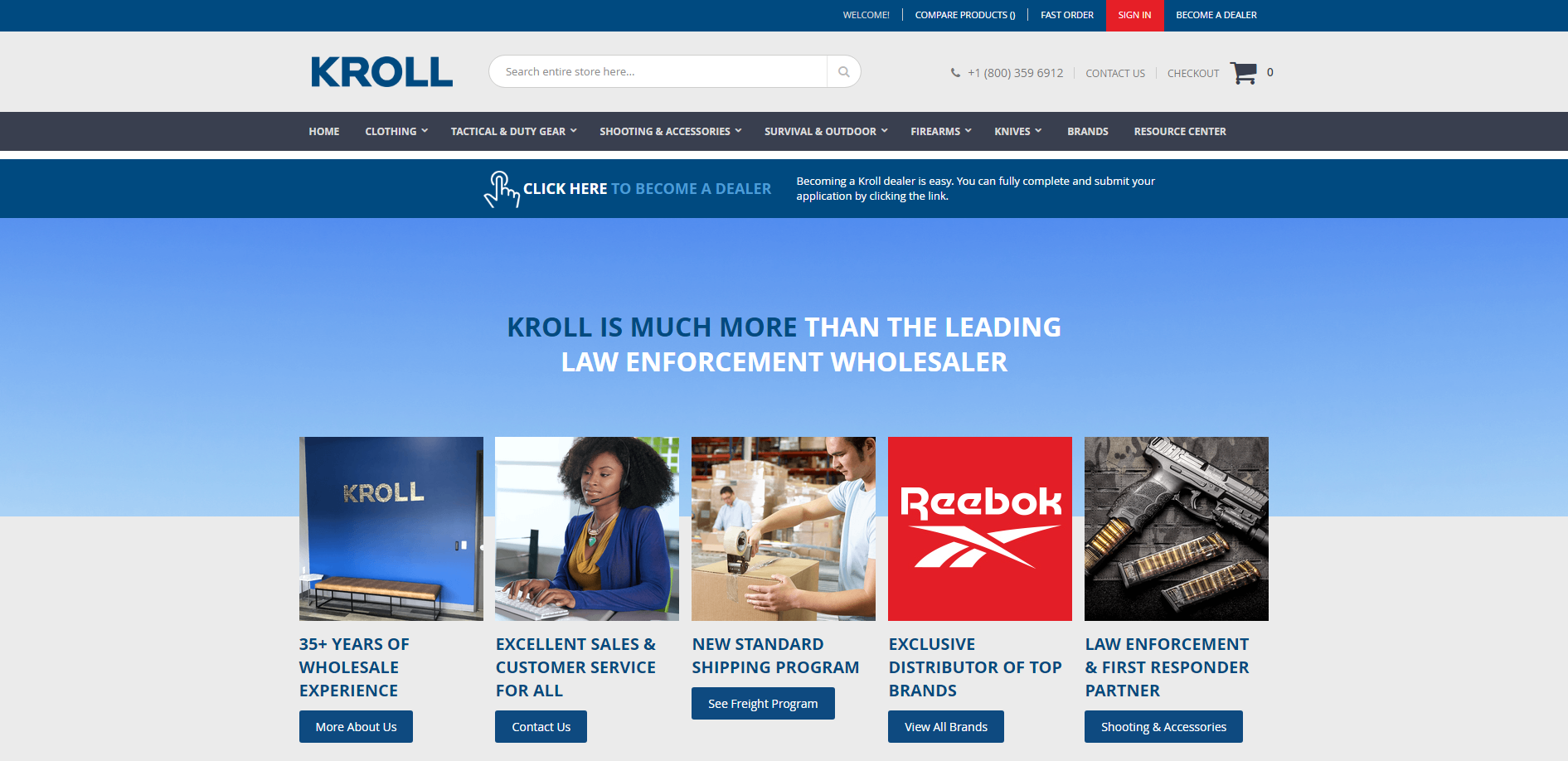 Kroll International specializes in selling products for law enforcement and first responders, but it also sells tactical gear that's appropriate for the camping industry.
It sells a range of winning products in these categories:
Clothing
Duty gear for first responders
Shooting accessories
Outdoor gear
Survival gear
Knives
Firearms
3. Sports South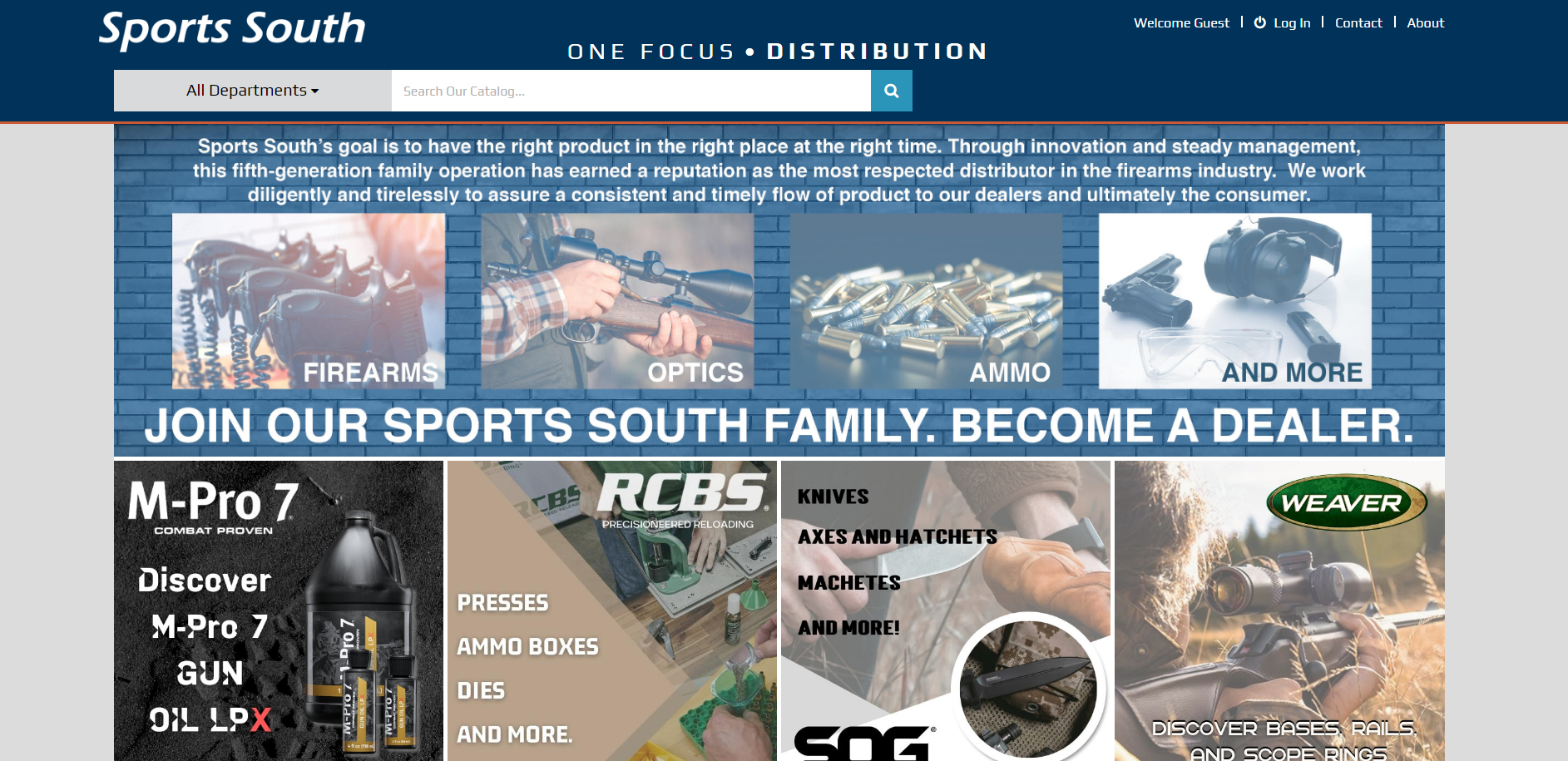 Sports South sells firearms, knives, axes, and hatchets.
If you want to sell products tailored to serious outdoorsmen, this is one of the most reputable wholesale suppliers for the job.
It sells products like Scent-A-Way as well as firearms, ammunition, optics, accessories, and survival tools.
If you want to sell trusted name brands like SOG, Weaver, and Hornady, Sports South is a trusted authorized distributor.
It also sells unique products for youth, which is a great way to expand the range of products available in your store.
4. Sportsman's Supply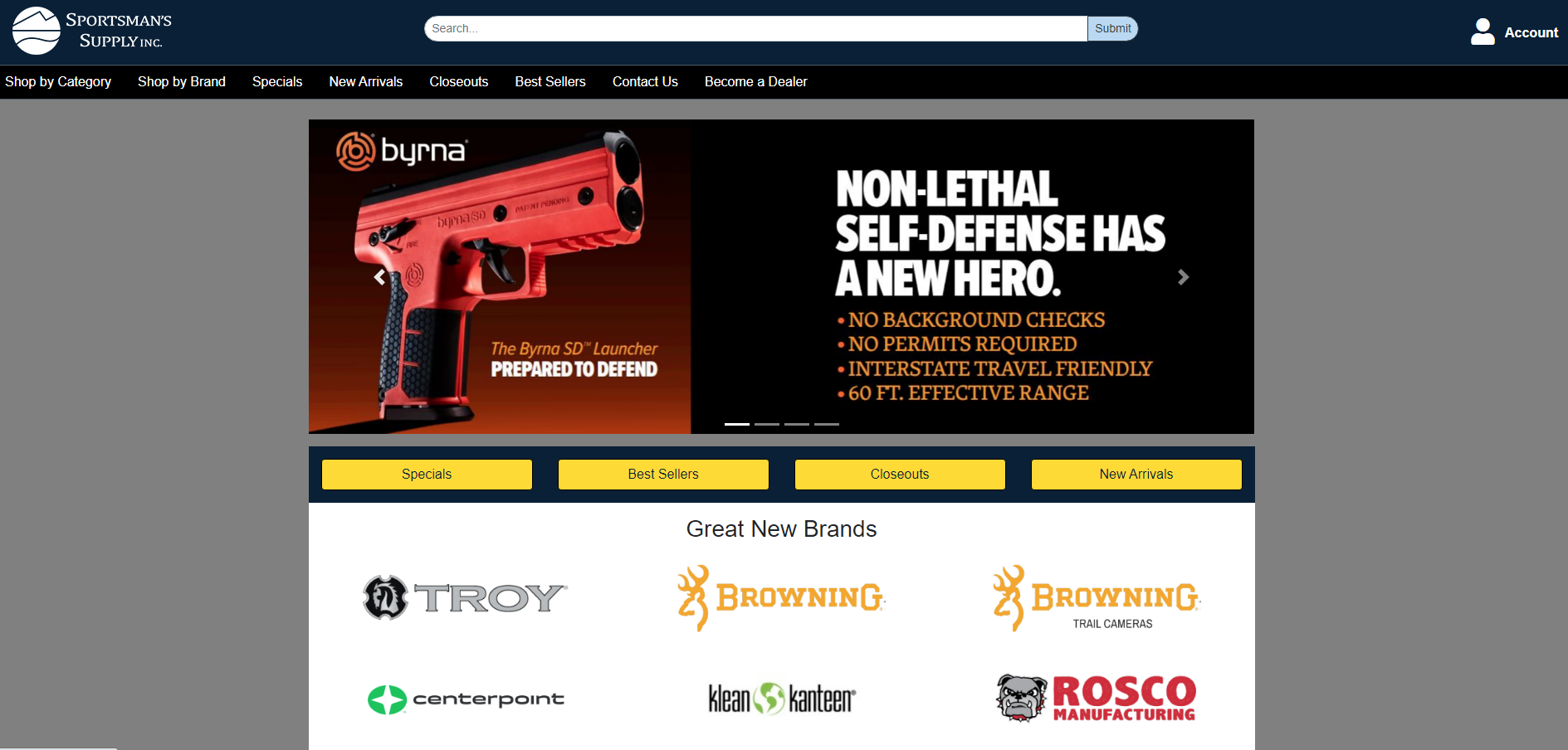 Headquartered out of Missouri, Sportsman's Supply distributes winning products for fishing, ice fishing, hunting, and archery.
It sells trusted name brands like Troy, Browning, Klean Kanteen, and more.
Sportsman Supply is a little heavier on the fishing side, but it also sells a good amount of outdoor gear as well.
5. Liberty Mountain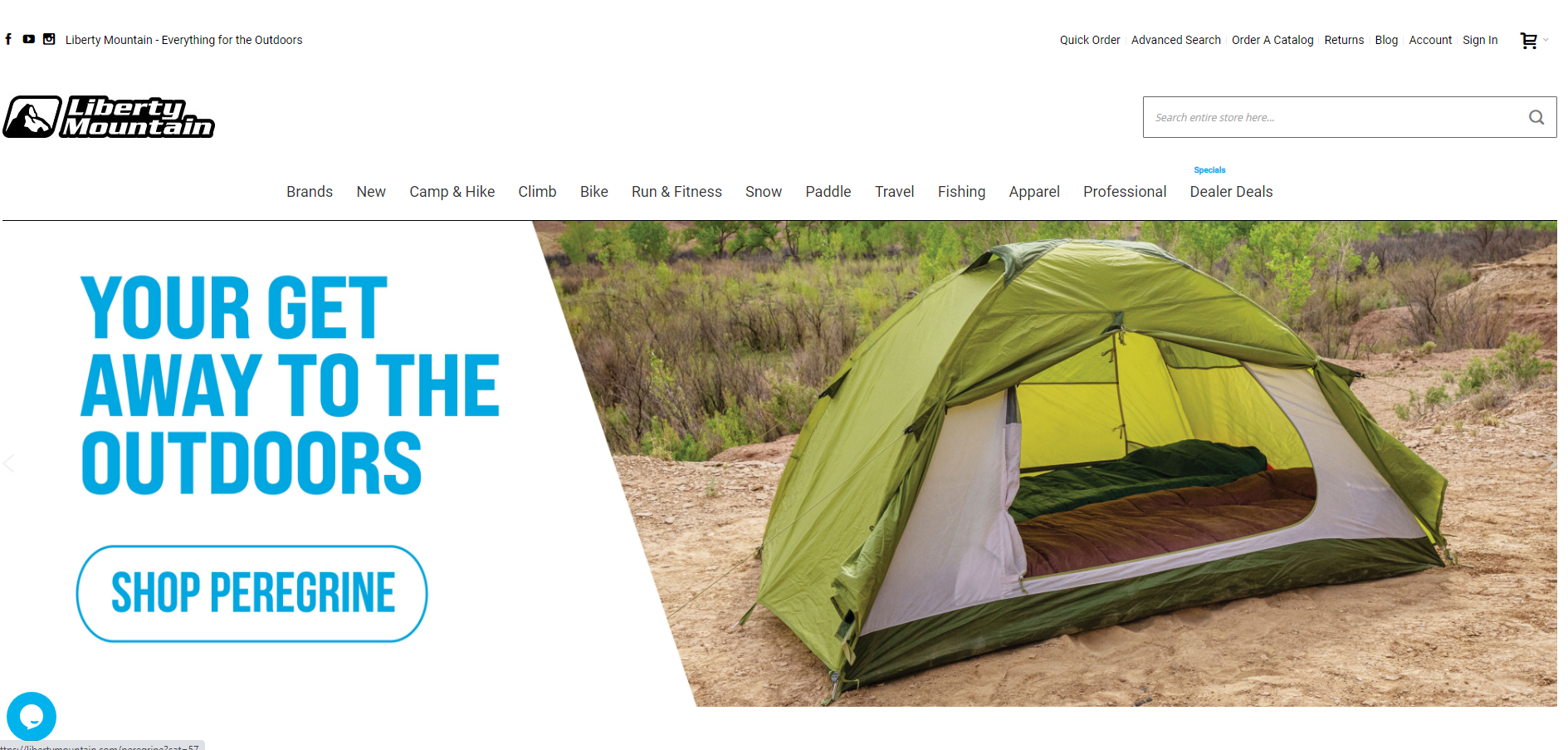 Liberty Mountain is a wholesale distributor of outdoor products and even climbing gear.
It prides itself on being incredibly flexible: as a dropshipping business, you're free to place orders for dropship outdoor gear via phone, email, the app, or the Liberty Mountain website.
It's also the exclusive U.S. distributor for brands like Edelweiss and Outdoor Designs.
With over 800 brands available, Liberty Mountain likely has the product categories you want to sell.
6. Hicks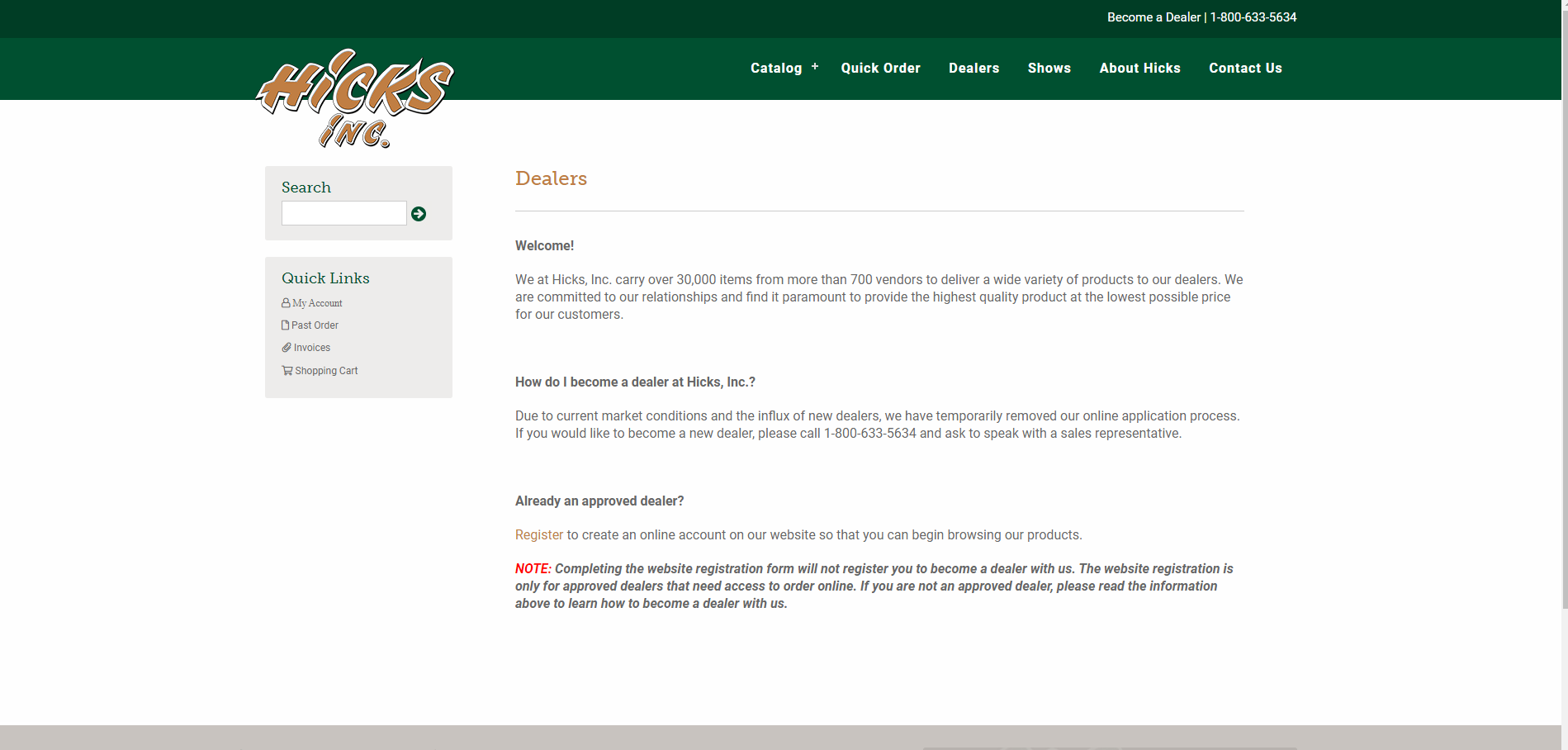 Hicks distributes hunting, marine, and archery products.
This wholesale distributor sells over 30,000 items across more than 700 vendors.
But if you ever want to see its products in person, go to the twice-annual Hicks trade show.
Over 1,500 people attend every year to see the latest trends and purchase products for their stores.
7. Big Rock Sports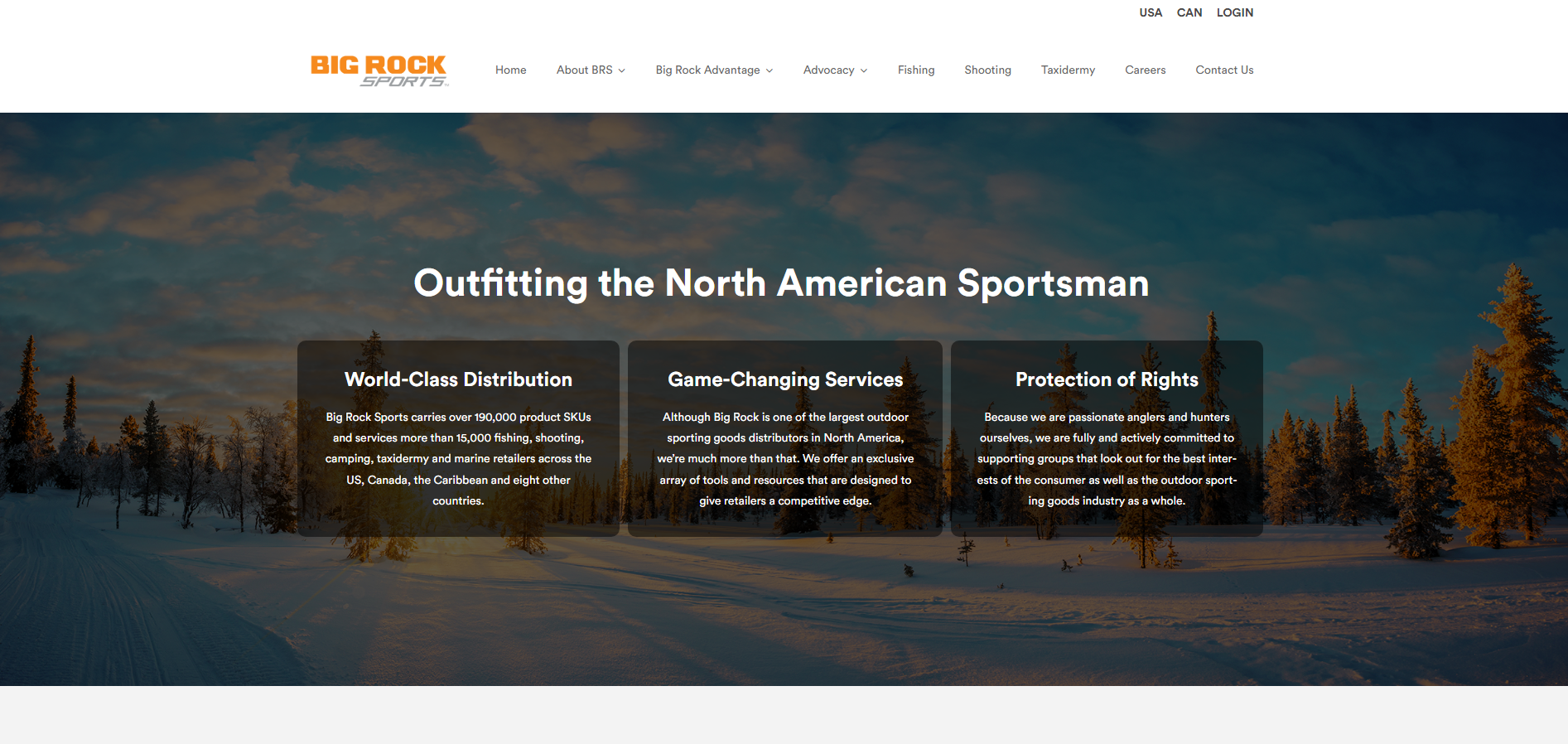 Big Rock Sports sells firearms, ammunition, marine electronics, and camping gear.
It carries over 190,000 products for 15,000 sellers across the United States, which makes it one of the largest distributors in the outdoor product space.
By the way, if you want to get into the sub-niche of taxidermy, Big Rock Sports has an entire category dedicated just to taxidermy supply.
8. Kinsey's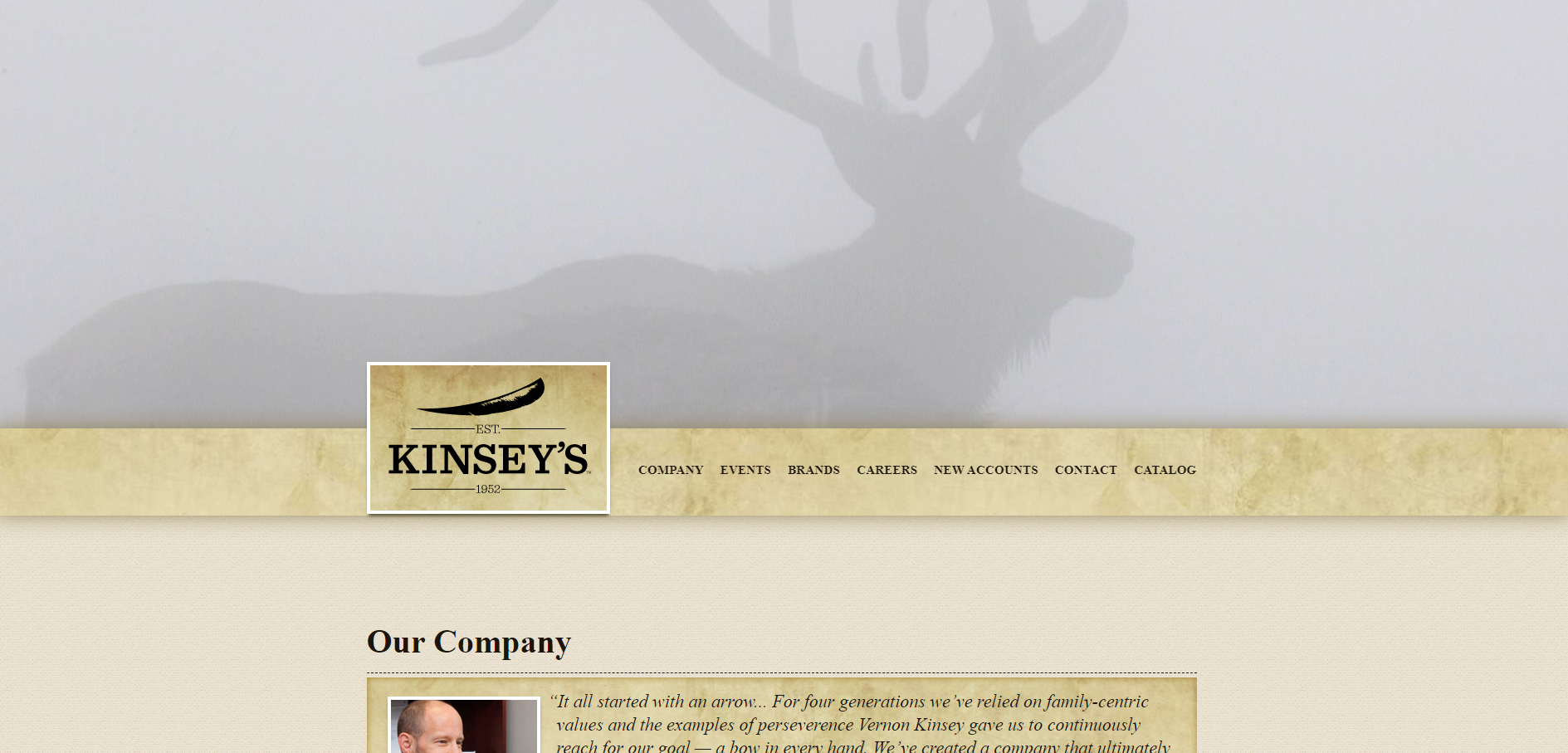 Founded in 1952, Kinsey's distributes outdoor and hunting products to over 4,600 dropshipping businesses nationwide. It carries brands like Alpine Archery, Fin-Finder, and Elevation.
Keep in mind that Kinsey's requires your business license, tax ID, and photos of your physical retail location to accept you as a retailer, so this option is only a fit for a brick-and-mortar store.
Automate Camping Equipment Sales for Your Online Store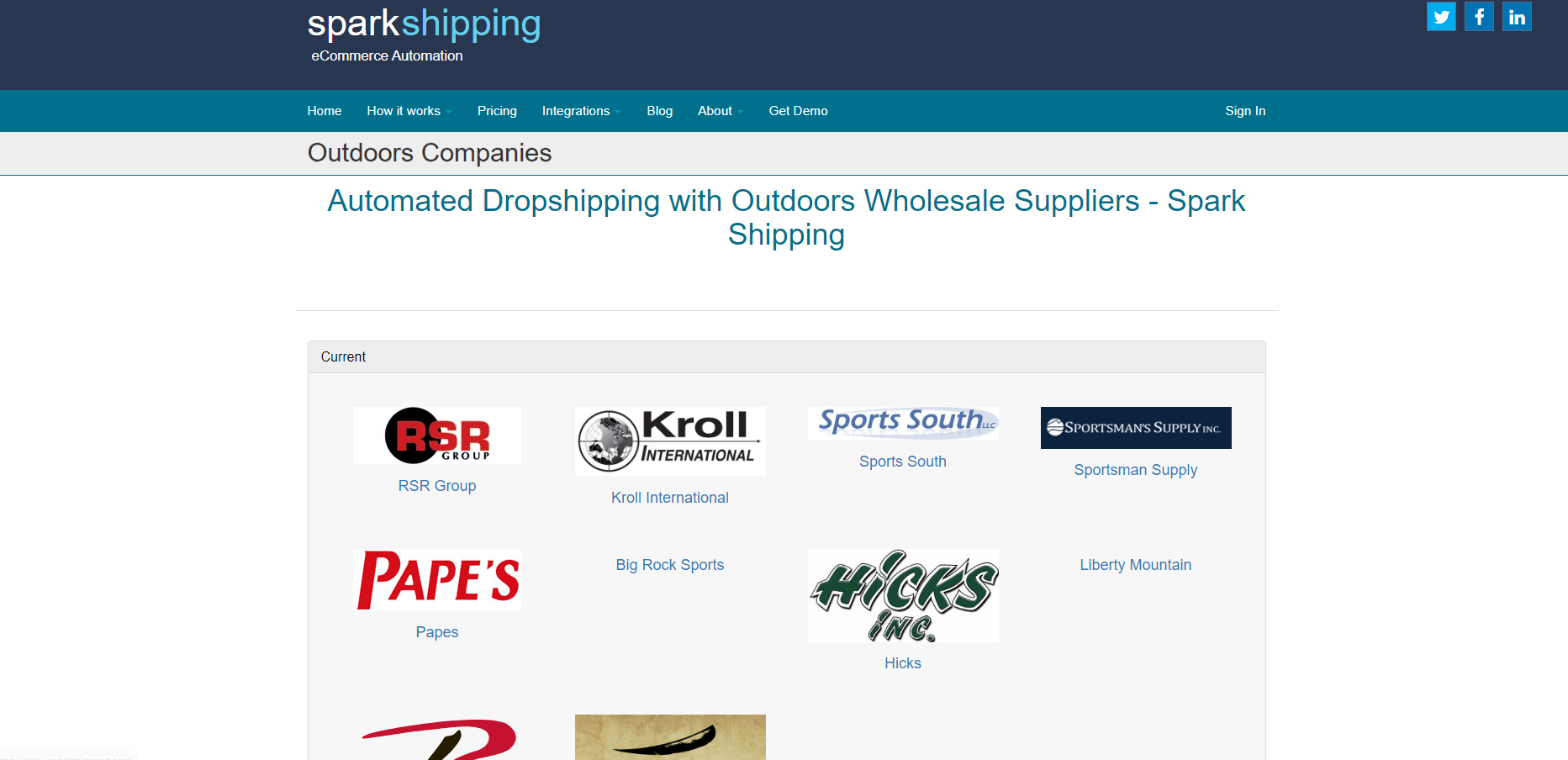 The demand for outdoor, camping, hunting, and marine gear is on the rise.
If you've always wanted to sell dropshipping products, this profitable and growing category is perfect for you to start selling quickly.
You'll set up a thriving dropshipping store in the outdoor products niche by choosing unique products and aligning with top-tier suppliers.
Whether it's catering to hiking aficionados seeking the latest tents and camping sleeping bags or hunters in need of tactical products, the possibilities are endless.
Ready to get into outdoor product dropshipping?
Spark Shipping integrates seamlessly with several top outdoor wholesale suppliers. We automate everything from inventory management to tracking numbers to pricing automation.
See Spark Shipping in action: Get a demo now.