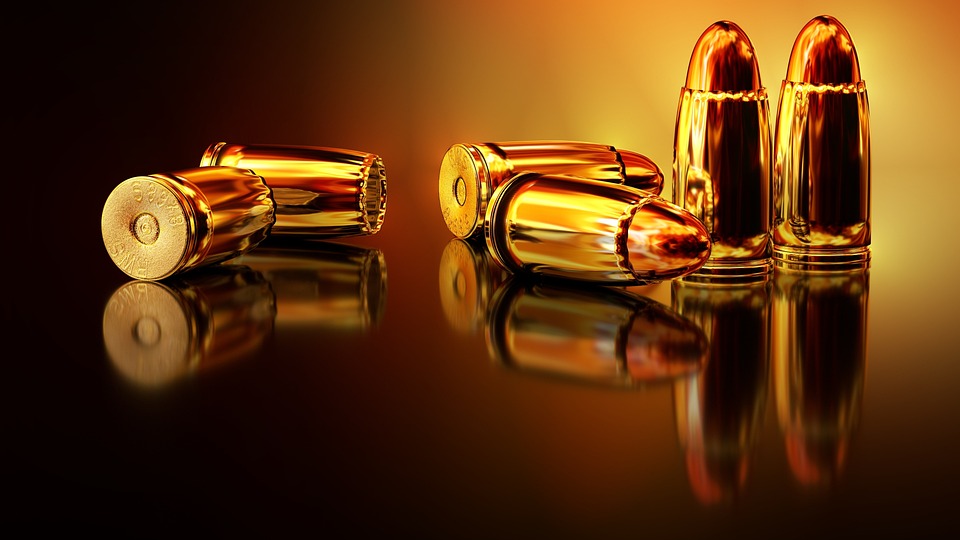 While many shoppers buy from a local gun store, online gun shops can be just as profitable, if not more. But anyone who sells firearms is required to meet stringent standards. Selling firearms online isn't as simple as listing a spatula for sale on Amazon or eBay.
Many popular eCommerce platforms prohibit the sale of all firearms and ammunition, which makes it harder to sell rifles, shotguns, and more online.
So, what's the fix?
The fastest way to sell a firearm online—without breaking the law in most states—is to sell via sites like Gun Broker, Weapon Depot, Guns America, and WooCommerce.
These platforms allow dropshippers to sell guns without penalty. It also doesn't hurt that these platforms already have loyal and active buyers ready to find a deal.
Whether you want to bill yourself as a rifle, handgun, or shotgun seller, these platforms give you multiple ways to engage with a potential buyer.
Let's look at what makes an online marketplace gun-friendly and the best online marketplaces for gun sellers.
What Makes an Online Marketplace Gun-Friendly?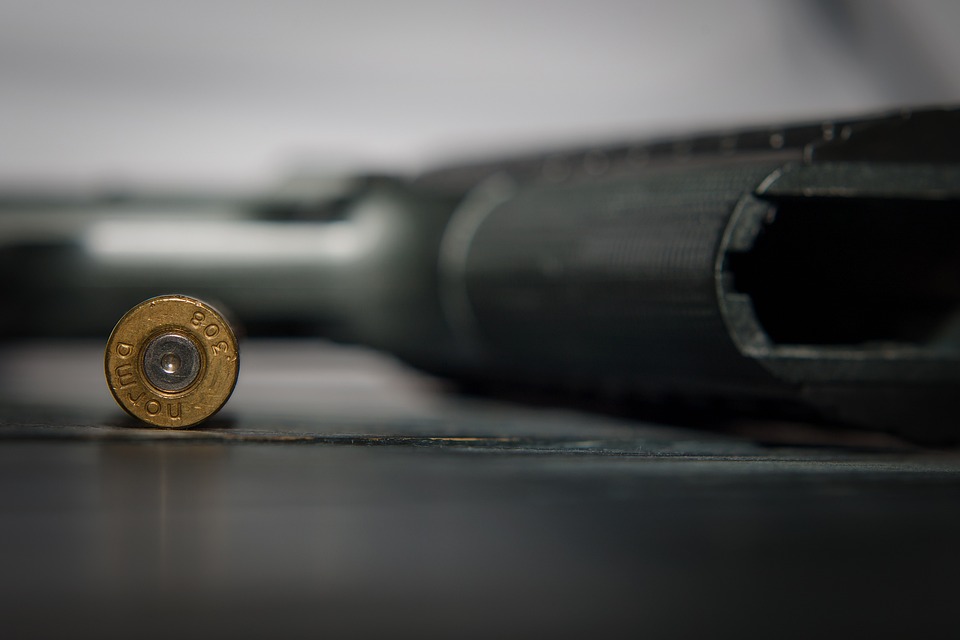 If you want to sell guns online, you must first cover all legal concerns. This includes following all national and local laws and ensuring you only ship to federal firearms license (FFL) holders.
But that's not where the requirements end. To stop criminals from abusing online gun auctions, these platforms have a lot of rules for purchasing, money processing, and more to protect the public.
Every gun-friendly marketplace is slightly different, but you want to opt for one with these characteristics.
Guns Are Listed as Sellable Items
Whether you sell on a generic marketplace or a gun auction site, the platform must list firearms on its approved list of sellable goods.
The same rule applies to ammunition, gun accessories, and parts too.
Private Carriers Are Available for Shipping
While it's legal to ship a firearm via the U.S. Postal Service in some situations, it's generally best to opt for a platform that partners with private carriers.
This is easier said than done, though, since most eCommerce platforms always default to USPS or the shipping option with the lowest prices, which tends to be USPS.
If you want to sell firearms online, find an eCommerce platform that allows you to re-route shipping to carriers that offer gun shipping, such as UPS or FedEx.
This might lead to higher shipping costs, which you'll either need to build into your margins or pass to the buyer.
Offers Gun-Friendly Payment Processors
Common payment processors generally won't process firearm sales. Guns are considered a high-risk industry, limiting your payment processing options.
While you could accept payment via cash, money order, or direct deposit from a bank account, you won't be paid promptly. Plus, this gives shoppers a poor experience.
Look for a solution that supports gun sales and is compatible with your chosen marketplace. Just keep in mind that you may need to pay a higher transfer fee to use these less conventional processors.
Look for Security Measures
Gun laws vary from state to state and sometimes county to county. Find a marketplace with intermediaries and listed local FFLs who can conduct background checks and other security measures.
Selling Guns Online: Four of the Best Platforms
While you're free to sell firearms on any legal platform that permits it, sometimes it's easier to go with tried-and-true sites that already allow firearm sales.
These four options are some of the most popular for online gun auctions.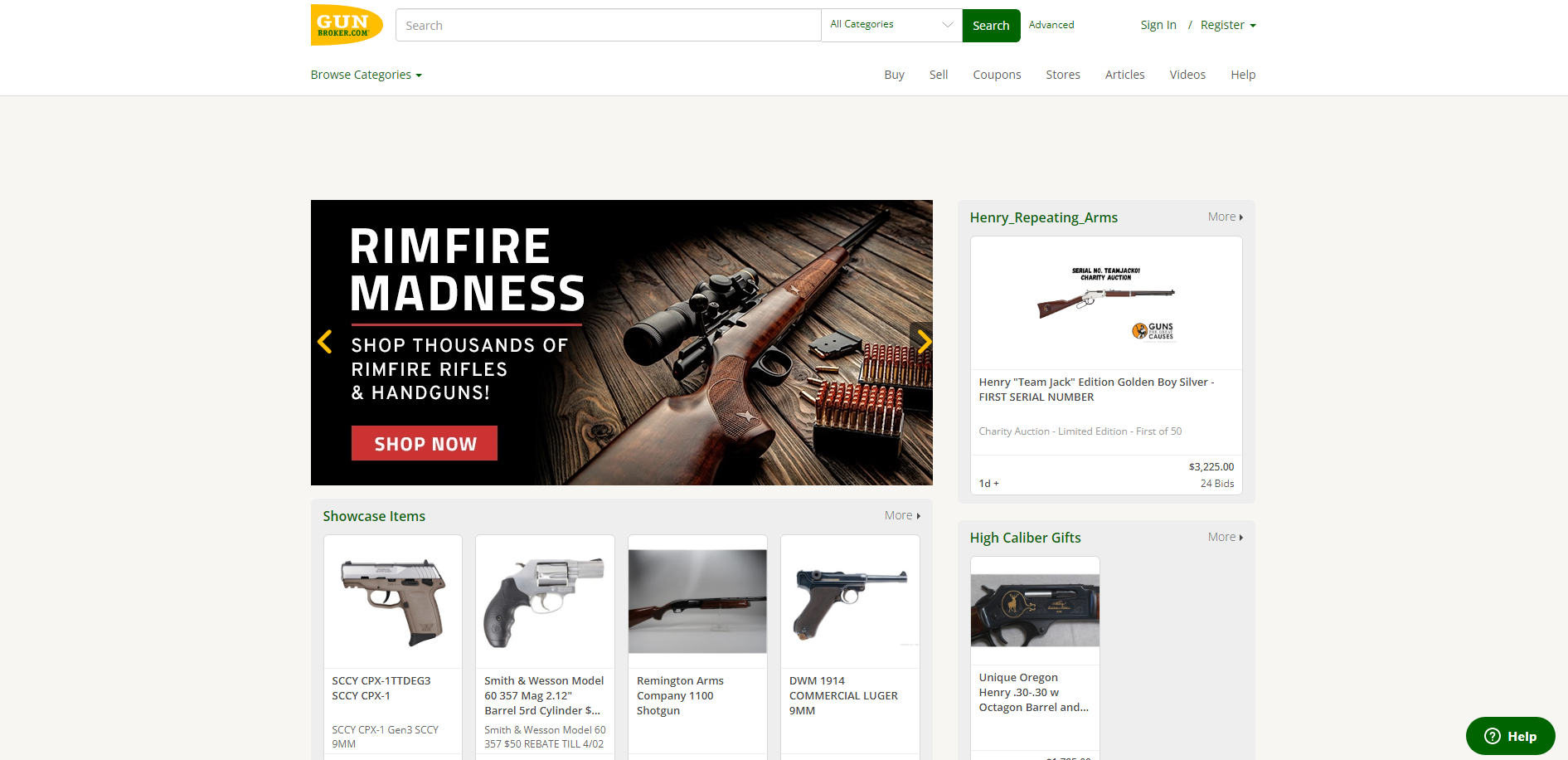 Gun Broker is an eBay-style listing service that helps you list your entire collection of products on an auction site.
The platform allows users to list their guns, hunting gear, firearm parts, accessories, collectibles, and more to prospective buyers.
If you're worried about following the law, Gun Broker adheres to strict gun safety and security measures.
Gun Broker uses registered firearms dealers as transfer agents that allow you to sell your stock while adhering to federal and state regulations. These agents make the selling process more secure and in accordance with ownership policies.
Before users bid on listings, Gun Broker encourages them to find a local FFL holder to receive orders on their behalf.
How it works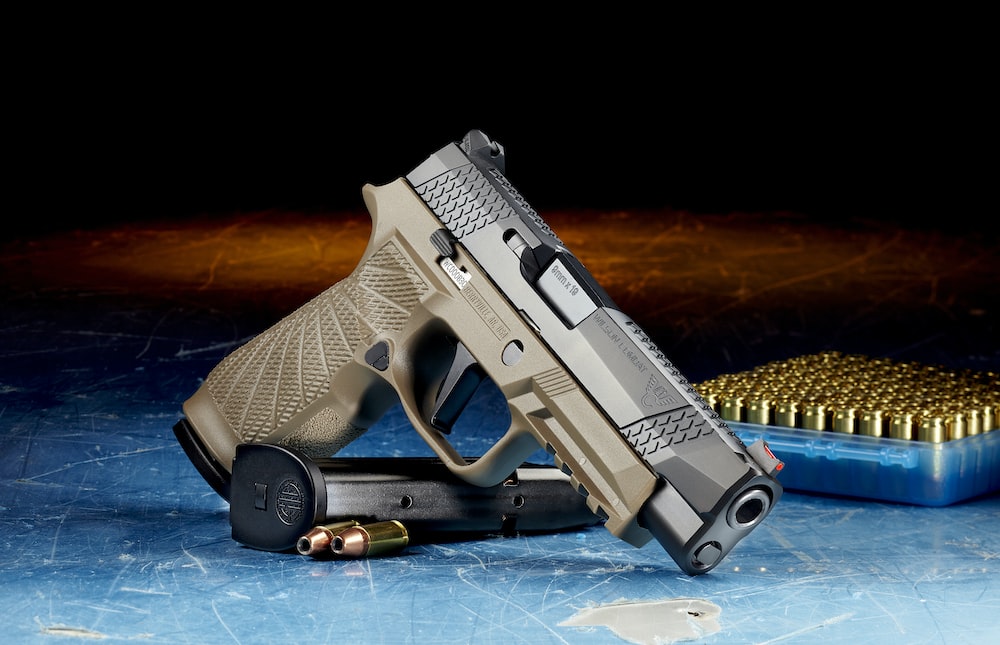 Gun Broker connects people who want to sell guns with people who want to buy guns through closed auctions.
The platform enables users to post listings, and buyers can bid on an item as soon as the post goes live. Gun Broker sellers can price their listings at their discretion, like other listing sites.
Pricing
Posting a firearm on Gun Broker is free, but you'll pay a percentage fee if a transaction goes through.
For transactions below $250, Gun Broker takes 6% of the total amount.
For transactions over $250, Gun Broker will take 6% from the first $250, plus an additional 3.5% from the remaining total.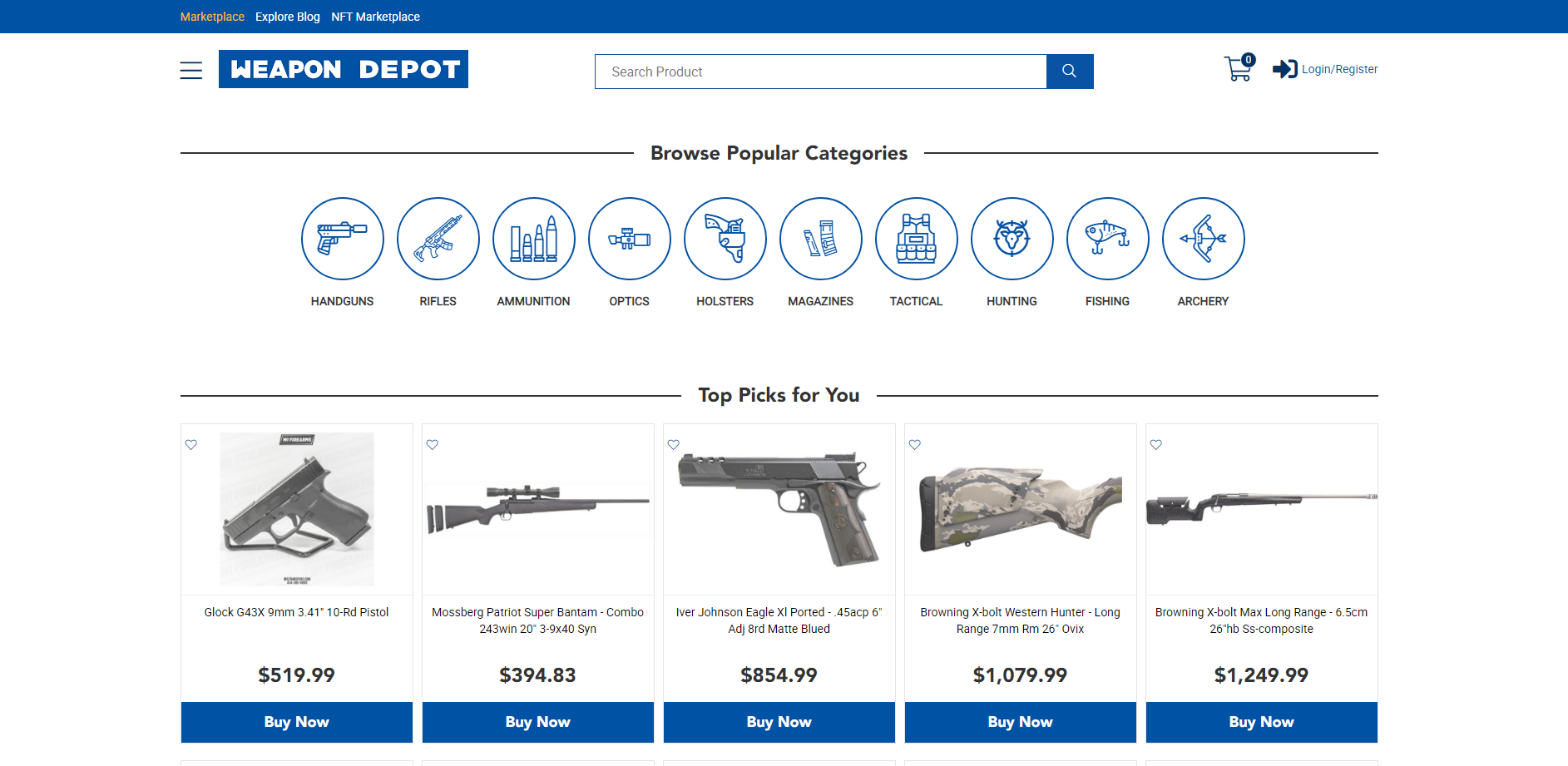 If you want to sell guns online, you can create a Weapon Depot eCommerce page in minutes.
The platform allows users to put up listings from several categories, including:
Handguns
Rifles
Optics
Accessories
Ammunition
Magazines
Holsters
Hunting
Users can create listings, manage inventory, and accept orders on Weapon Depot.
Part of what makes Weapon Depot easy to use is its integration with Spark Shipping. Our solution connects your Weapon Depot storefront with all your vendors and suppliers, regardless of their formats.
This connection automates product uploads, inventory updates, pricing, and tracking on Weapon Depot.
How it works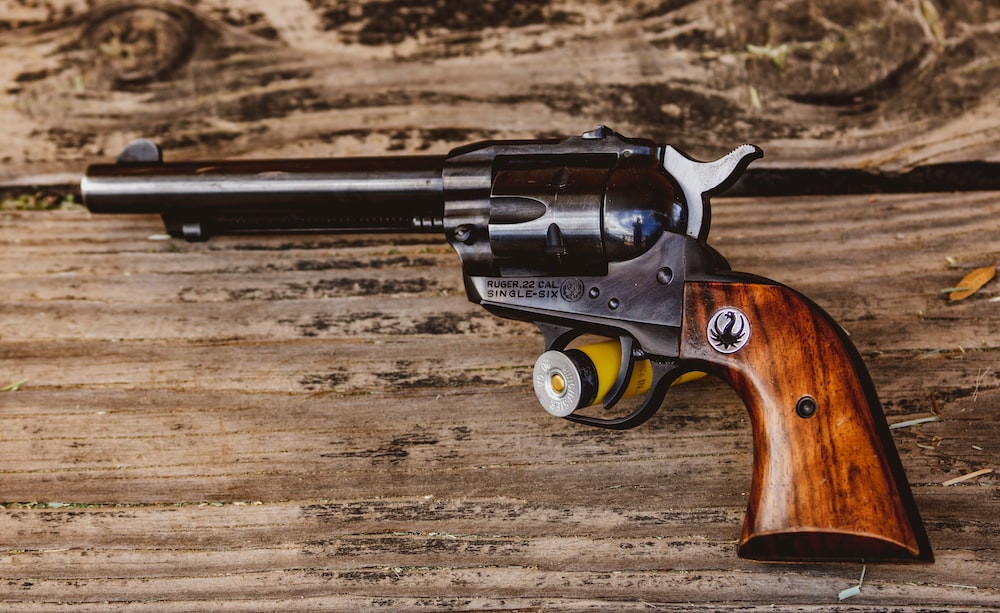 Upon approval for a Weapon Depot storefront, sellers can create and customize their listings. Sellers can choose which states they want to ship to on a per-product basis and exclude shipping items to specific states, based on local laws. Sellers can even include taxes and additional fees on various products.
Sellers on Weapon Depot must first ship a product to a certified local FFL. Once background checks and other local requirements are clear, the FFL will transfer the product to the customer on your behalf.
Pricing
Weapon Depot charges sellers a flat transaction fee of 2.5% on the total checkout price. This includes the original product price, shipping, and applicable taxes.
Do you want to automate selling on Weapon Depot? Spark Shipping's Weapon Depot integration can help!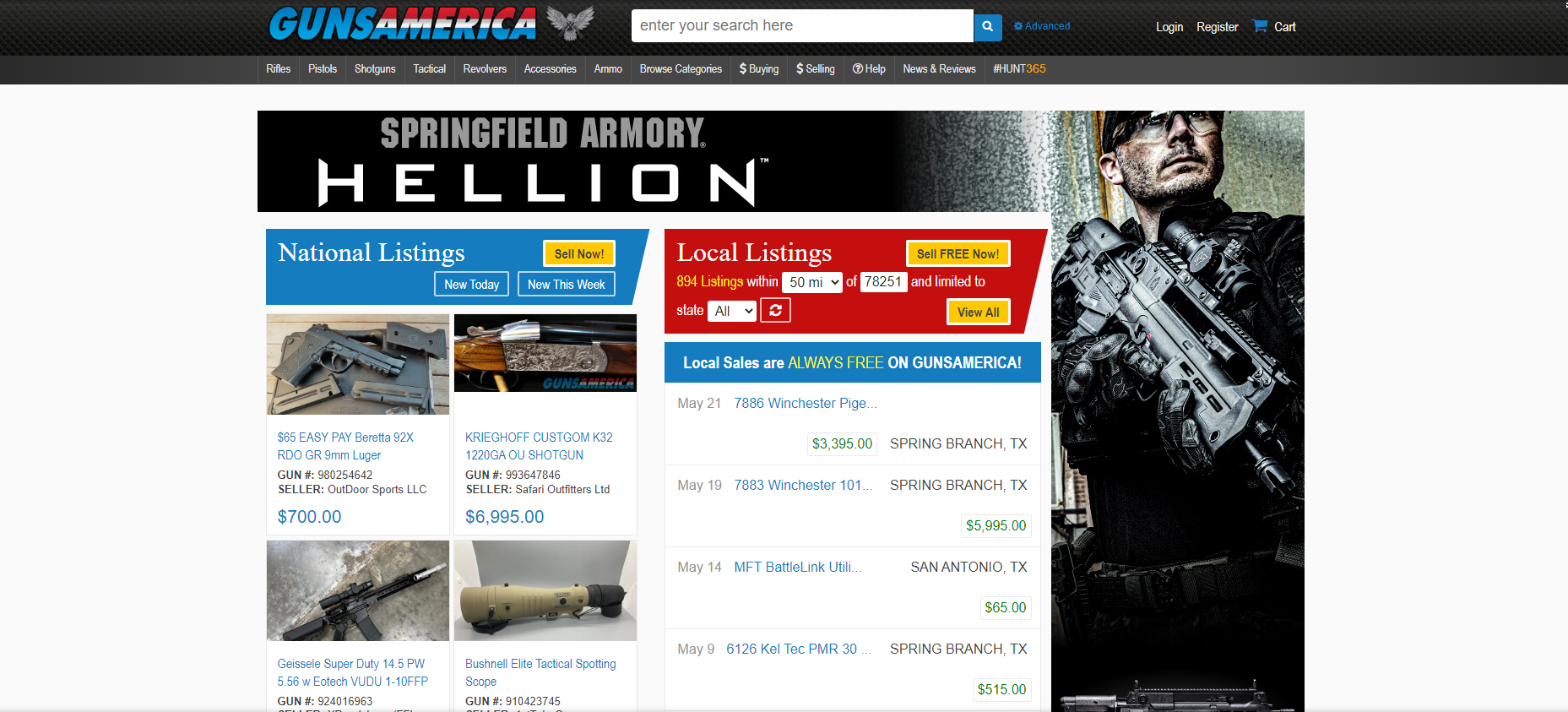 Guns America has been around since 1997. It's become one of the largest, most reputable sites for selling gun-related products.
The platform is a prime spot for sellers looking to open a store for hunters, sports shooters, firearm collectors, and other gun enthusiasts.
As with other auction platforms, it's essential to create listings with high-quality pictures and rich details to make more sales.
How it works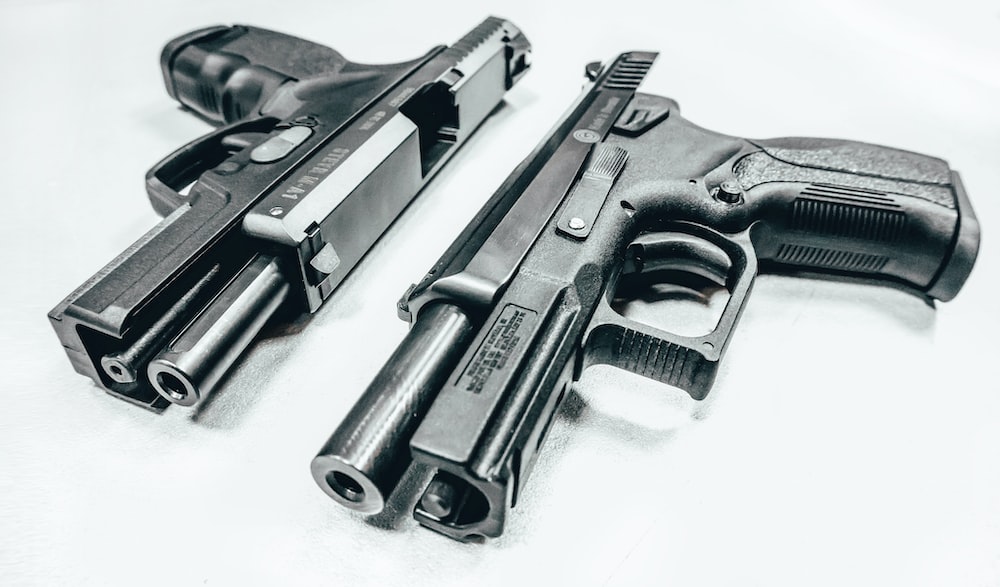 Guns America operates on a three-tiered membership structure: basic seller, trusted seller, and platinum access. All three levels allow you to create listings, but the higher plans enable you to sell more, save on fees, and gain extra perks.
The basic seller plan is ideal if you only sell guns occasionally.
A person planning to sell five to 10 guns monthly should become a trusted seller.
Platinum access is usually only meant for established online firearm shops looking for online sales gateways.
Pricing
The basic seller plan is free. A trusted seller account costs $49.95 monthly, and platinum access costs $995.95 monthly.
There's also an after-sale charge of 4% of a listing's total amount. Guns America also has a minimum sale of $20 for guns and $4 for non-weapons.
One perk of being a trusted seller is saving 50% on all aftersale fees. This means you pay 2% of a listing's total amount instead of the original 4%. If you upgrade to platinum access, there are no after-sale fees.
WooCommerce is an open-source platform that can transform any web page into a fully functional eCommerce shop.
The only caveat is that you need a domain name and web hosting service to use WooCommerce. You should also be familiar with WordPress since the platform is for WordPress-powered websites.
WooCommerce isn't just for guns and firearm accessories, but there are Woocommerce plugins available that make the platform gun-friendly. If you want to sell guns on Woocommerce, download the FFL API plugin to streamline the gun-selling process and GunTab for third-party gun-friendly payment processing.
How it works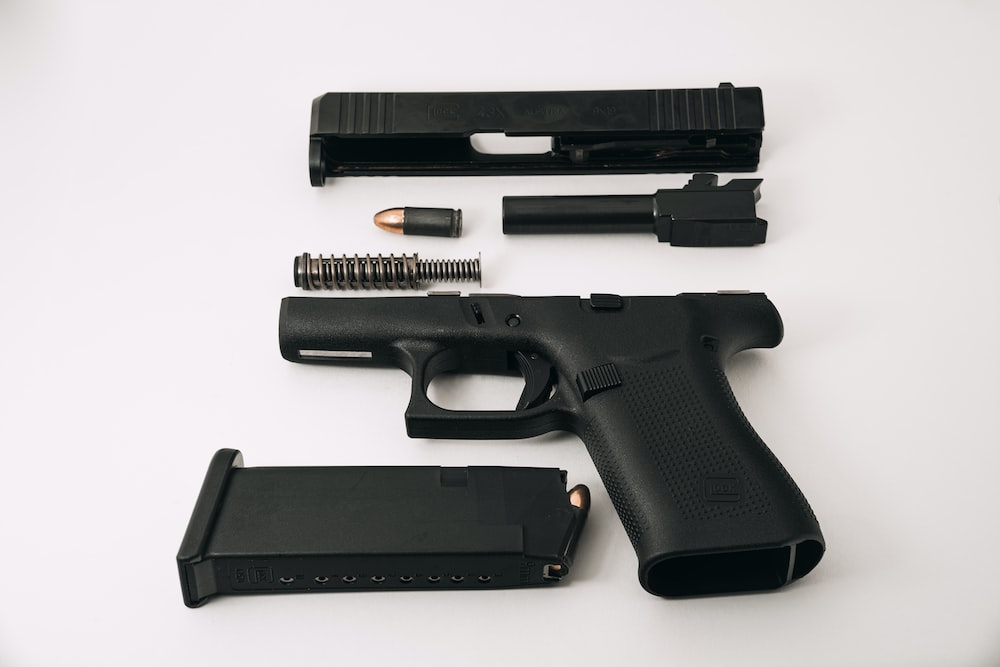 WooCommerce offers a suite of tools to help you build a scalable eCommerce store.
After integrating your site with a gun-friendly plugin, your Woocommerce website will function more like an online store than an auction-based marketplace. A well-designed eCommerce store is more reputable than a wall of competing listings on other marketplaces, so this is a great way to make your business stand out.
But what about the logistics? Spark Shipping integrates with WooCommerce and its leading FFL API finder plugin.
This means you can provide FFL locations to your customers at checkout. We also split firearms in the order and send them to the FFL based on your customer's preferences.
If you want to grow your online firearm shop, Spark Shipping will streamline your business, enhance your online sales, and help you comply with federal firearm laws.
Pricing
WooCommerce is free to use, but there are other fees.
For example, you still need to pay WordPress and domain registration fees. For hosting, that's typically $120 a year; domain registration is a one-time purchase of about $15.
Then there are paid plugins. If you use a plugin like GunTab for card processing, you only pay a transaction fee. The standard rate is 2.9% of the total amount, though it offers a better 2.5% for verified FFLs. Credit processing has an additional convenience fee of 3.8%.
Do you want to automate selling on WooCommerce? Spark Shipping's WooCommerce integration can help!
Streamline Your Online Gun Store with Spark Shipping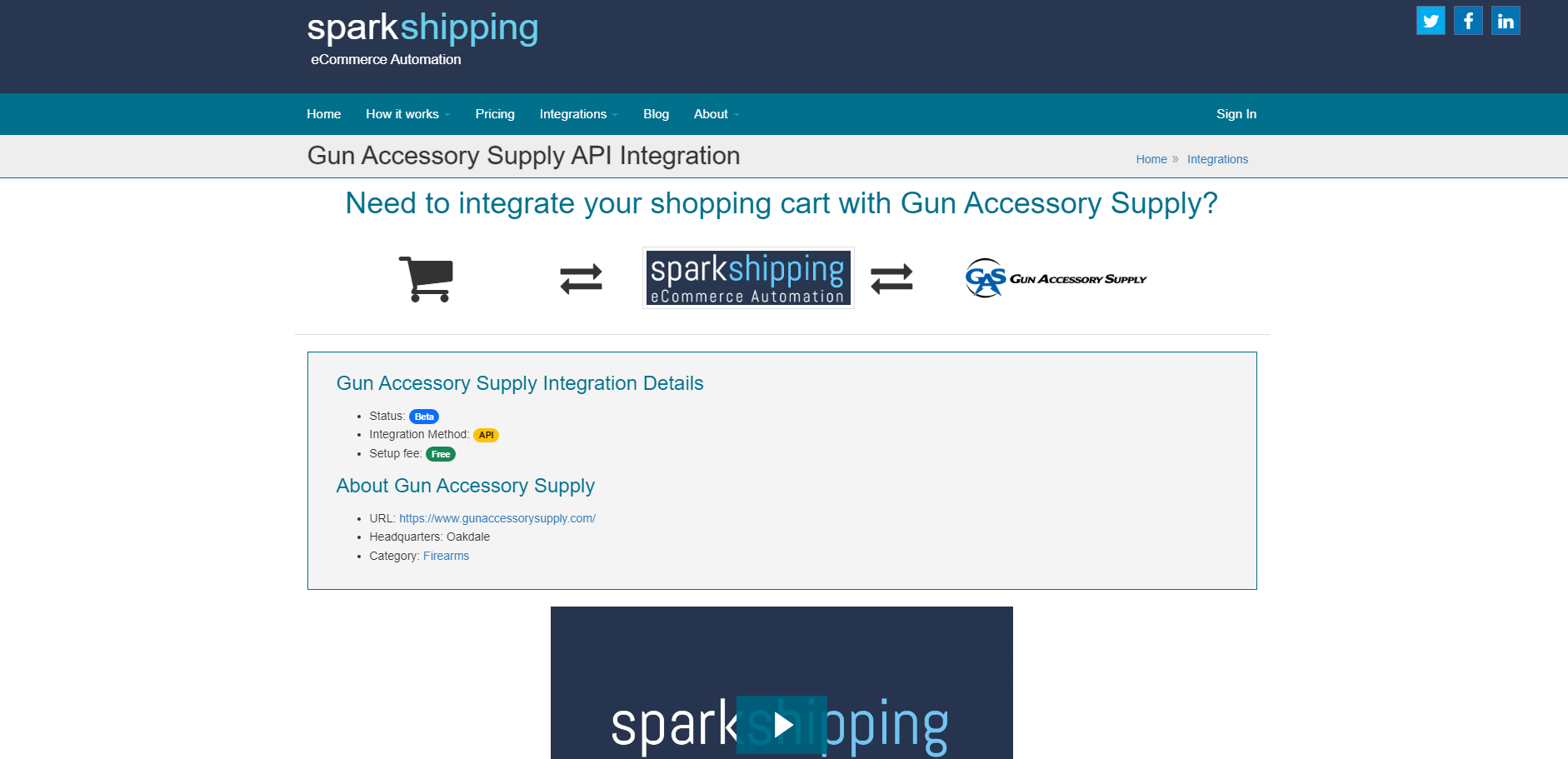 Starting an online firearm shop can be full of rewards and opportunities. But regardless of where you choose to sell guns online, you'll need to master the ins and outs of eCommerce.
Spark Shipping's suite of tools tracks inventory and routes orders on your behalf, saving you more time and helping you make even more sales.
Get a Spark Shipping demo now to see how our smart integrations can streamline your online firearm business.