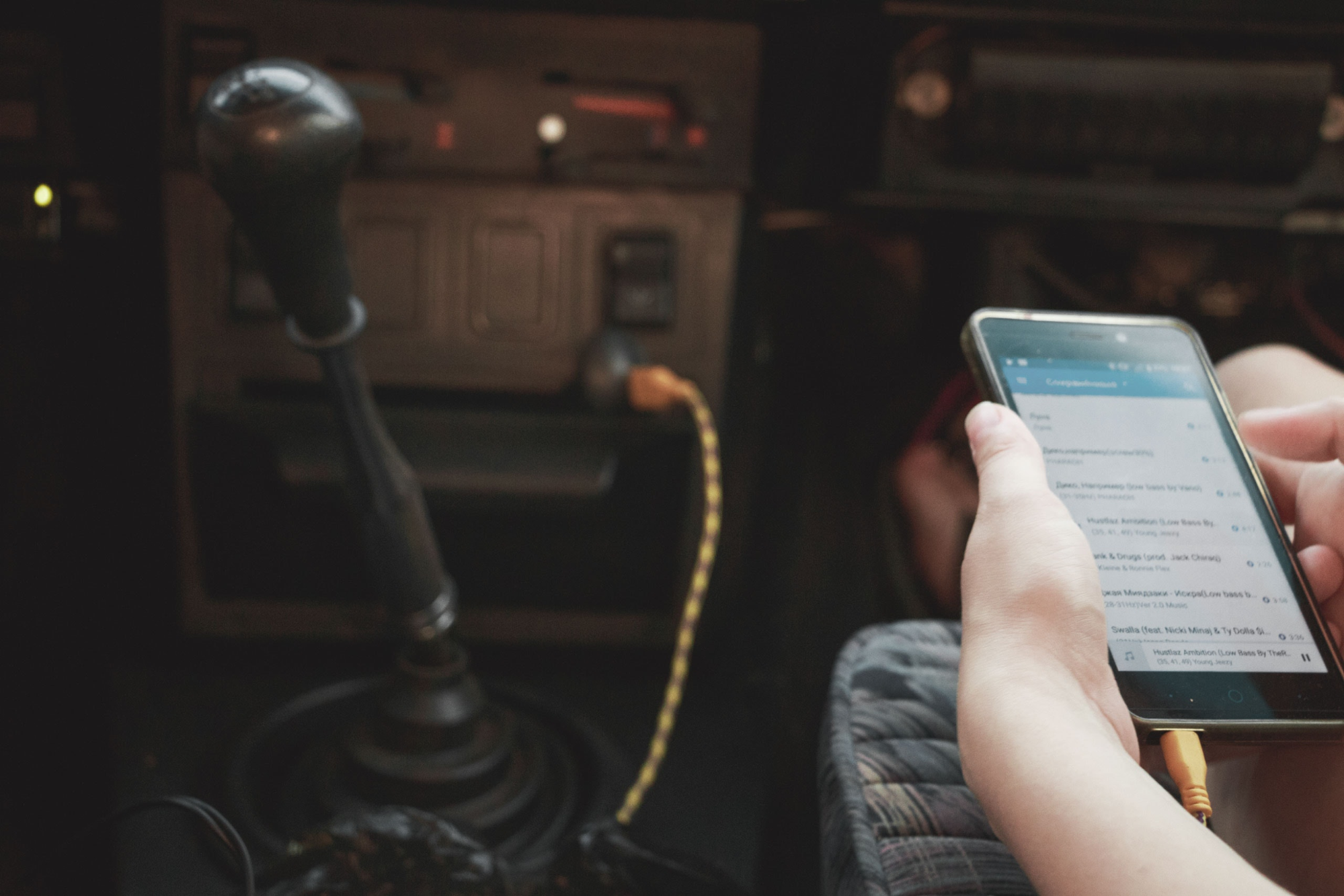 You don't need to create your own website to sell car parts online. All you need is the right strategy and platforms to make a killing in the auto parts industry.
The eBay platform boasts over 2 billion daily transactions, which makes this sales channel a hotspot for high-intent consumers looking to buy automotive parts. The good news is that you can easily sell car parts online through specialized platforms like eBay.
eBay Motors is an online marketplace specializing in selling vehicles and auto parts online. Successful online stores earn billions of dollars selling cars, auto parts, and accessories on eBay Motors.
Ready to start your own lucrative eBay Motors parts empire? This complete guide will dive into the benefits of selling car parts online, which parts are most profitable, and the step-by-step process to start selling on eBay Motors.
The Benefits of Selling Car Parts Online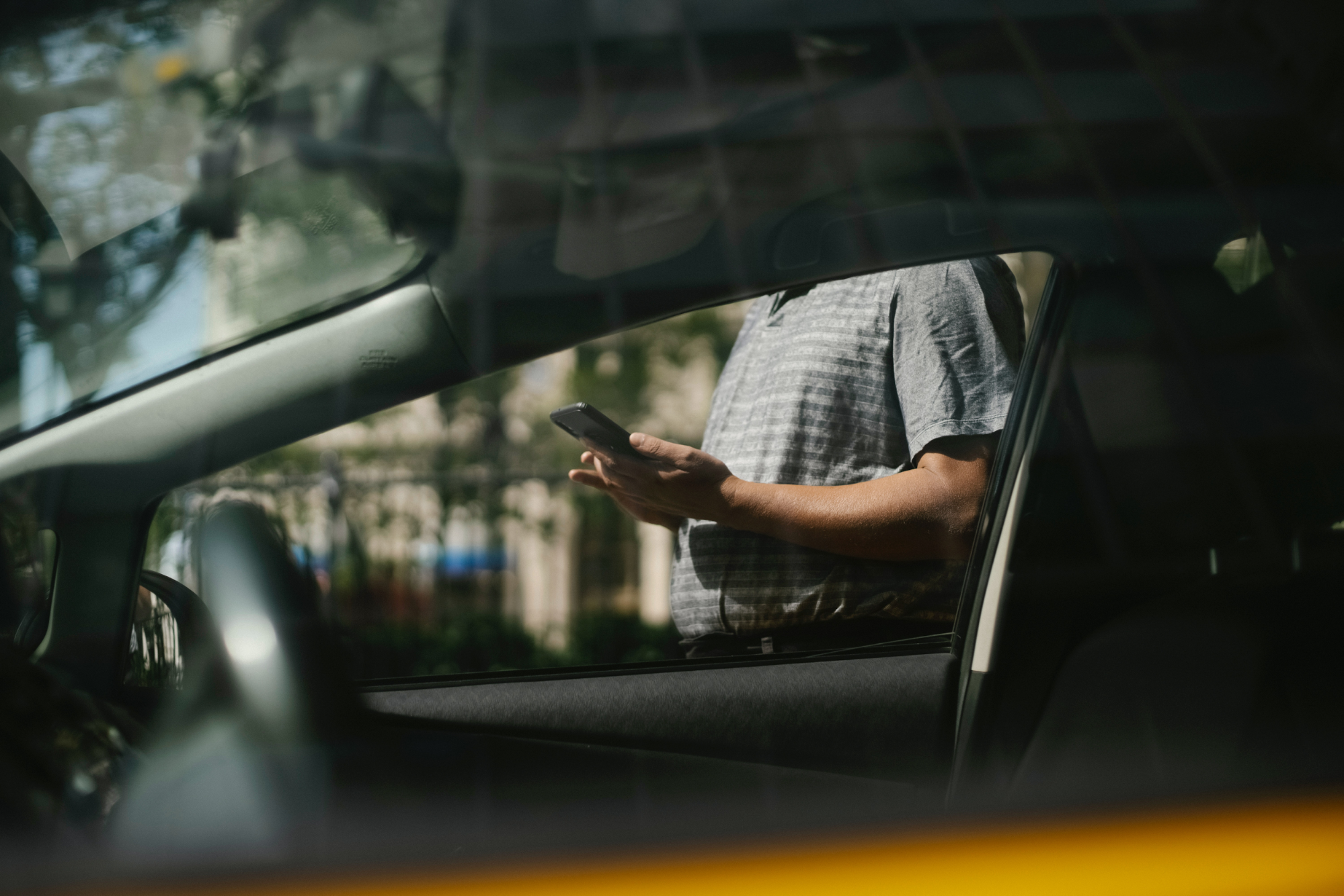 Sure, you could sell car parts in a brick-and-mortar store, but that isn't the future.
There's no question that the automotive industry is going digital. Selling car parts online can make it much easier to get started, stay profitable, and scale up your business with less fuss.
Car parts sellers are increasingly selling online through platforms like eBay Motors for these eight reasons.
1. Broad reach
Selling online gives you a broader reach than selling only at a brick-and-mortar store or other aftermarket auto part platforms. eBay's international shipping will help you reach buyers in over 200 countries, which gives you millions of opportunities to make more sales.
2. Increased exposure
eBay Motors already has high SEO domain authority and an active web footprint. If you start selling on eBay Motors, your listings have the potential to show up in front of millions of eager buyers.
3. Better profit
Online buyers are willing to pay more for convenience. That's especially true if you plan on selling rare or hard-to-find car parts or accessories.
You can also set your own prices as long as they are MAP-compliant. Plus, going online means you don't have to worry about rent, utilities, or other overhead costs associated with running a physical store.
4. Convenience
Selling auto parts online means being able to create listings, answer questions, and complete transactions from the comfort of your own home. If you choose to sell on eBay Motors, the platform provides seller tools to streamline the selling process for you.
Plus, third-party apps like Spark Shipping also integrate with eBay Motors. Whatever eBay can't automate for you, Spark Shipping likely can. It's the easiest way to scale up your eCommerce store without the growing pains.
5. 24/7 Availability
Online businesses never close. Your listings are available 24/7, which means you can quite literally make sales in your sleep. You can't say the same about a physical storefront.
6. Personalization
You can personalize every listing on an eCommerce auto parts store. That gives you more opportunities to stand out from the competition.
You're free to customize the product descriptions, photos, and shipping options to fit your customers' needs, even on a third-party selling platform.
7. Dropshipping
You don't have to convert your garage into product storage. Platforms like eBay Motors allow you to start selling online as a dropshipper. With dropshipping, you only buy products as needed from your suppliers. This eliminates the risk of dead stock and ensures you only pay for stock that customers buy.
8. Security and safety
If you sell through a platform like eBay Motors, you're protected by its policies, transaction monitoring, data systems, and more. For example, eBay Motors provides a Vehicle Purchase Protection program that covers $50,000 in eligible purchases.
Is eBay Motors the Best Place to Sell Auto Parts?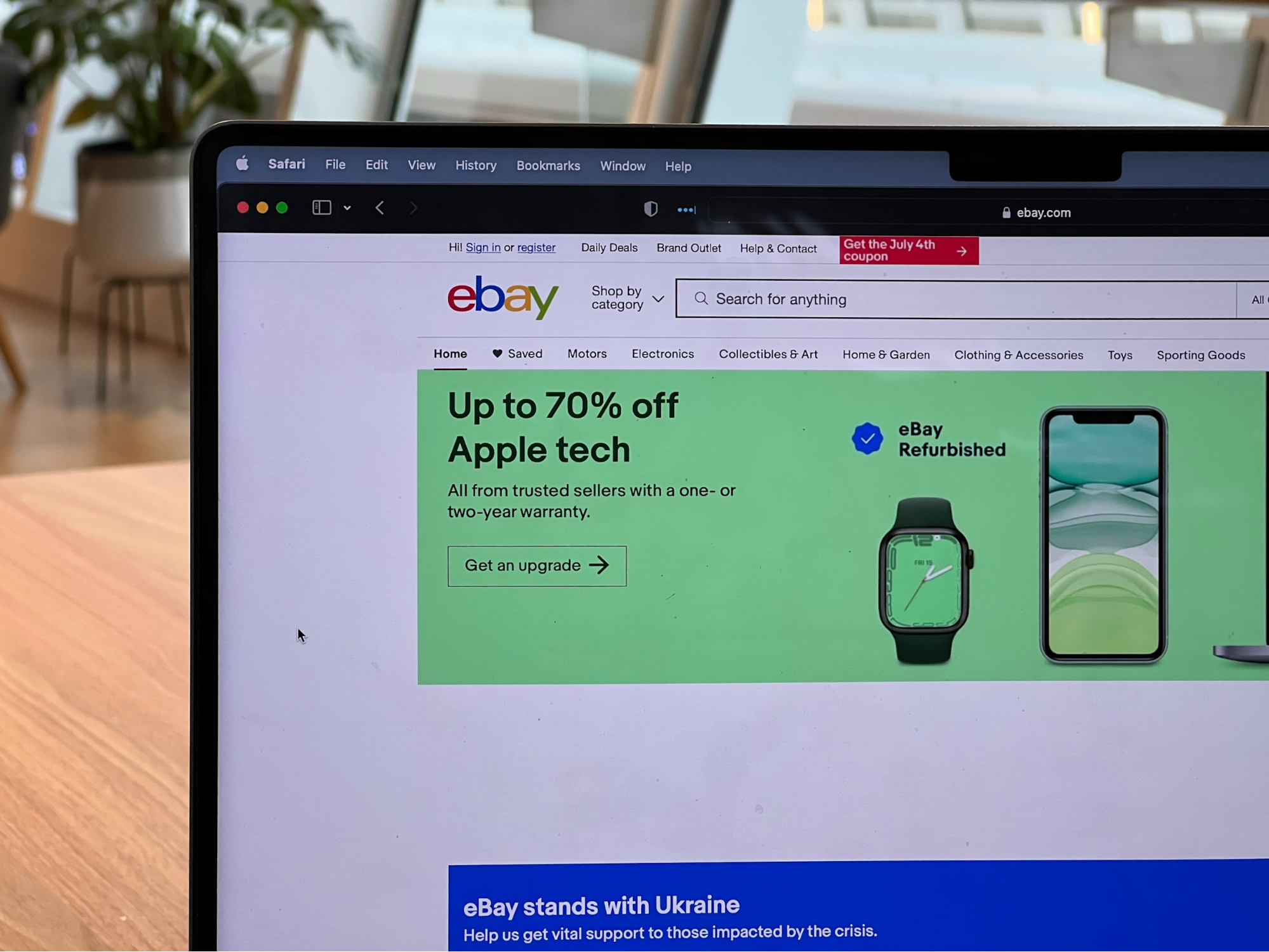 While it isn't free, eBay Motors is worth the investment if you want to sell car parts online.
There are approximately 110 million listings at any given time on eBay Motors. Just look at the stats:
A brake part sells every 1.5 seconds

A car or truck part sells every 2 seconds

An exterior part sells every 3 seconds

A wheel or tire part sells every 6 seconds

An engine component sells every 10 seconds

A strut or shock absorber sells every 60 seconds

A brake pad or brake shoe sells every 180 seconds
Clearly, this is a reputable and popular platform for both buyers and sellers.
eBay Motors also allows new sellers to list 250 products for free, although you're still on the hook for a transaction fee. This allows you to experiment with the platform without investing a lot of cash upfront.
What Type of Car Parts Are Best to Sell on eBay?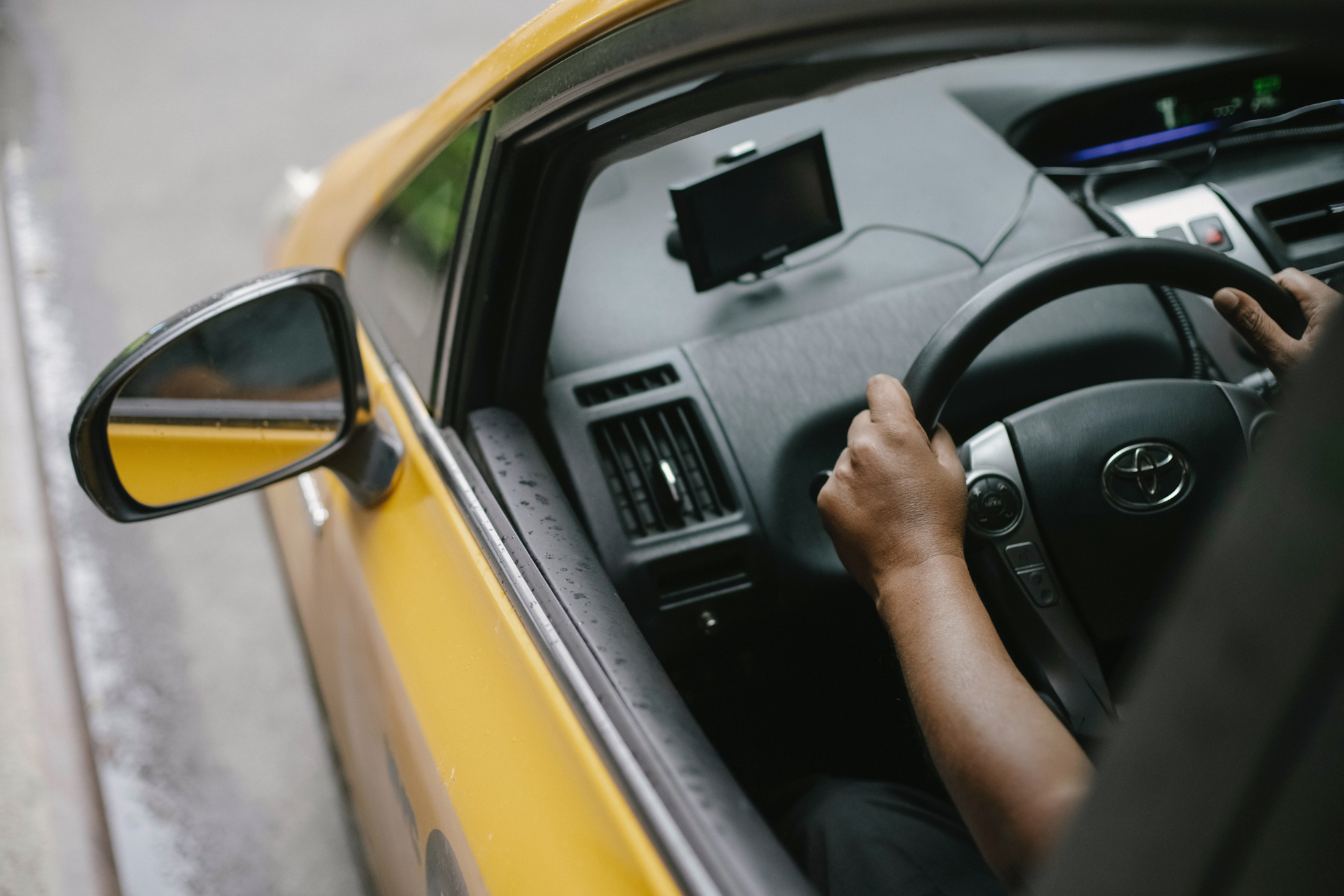 You don't need to sell every car part under the sun to make a killing on eBay. You need to discern which products make the most sense for you to sell, especially if you're new to selling auto parts online.
Find in-demand products that you can sell at a high-profit margin. Try these examples to find inspiration for your brand.
External parts
An external car part is any part of the car that's visible from the outside. Because they're exposed to the elements, these parts need regular replacement.
Whether it's functional or aesthetic, car owners want to buy external replacement parts for their vehicles.
External parts include:
Steel bumper

Grilles (upgrades or replacements)

Side mirrors

Window

Wheels

Tail lights or fog lights

Wiper blades

Door handle
Internal parts
Internal car parts are located inside the car's body; they aren't visible from the outside. With the wear and tear of everyday car use, car owners often need to buy internal replacement parts, too.
Common internal parts include:
Steering wheel

Pedal

Dashboard

Gear shifter

Airbag

Seat belt

Headliner
Add-On accessories
Accessories are another popular category on eBay Motors.
Some motorists want to upgrade and trick out their ride, and add-ons help them do just that. These accessories serve both functional and aesthetic purposes.
Add-ons often include:
Head-up display

Digital video recorder

Rearview camera

Car Bluetooth

Dash lights

Air filters

Floor mats

Seat covers

Seat pillows

Car covers

Car organizers

Bumper stickers
Tools and toolkits
Tools and toolkits are surprisingly popular, too.
Both car enthusiasts and financially-conscious drivers buy tools to repair and upgrade their cars themselves.
This can include products like:
How to Sell Auto Parts Online with eBay Motors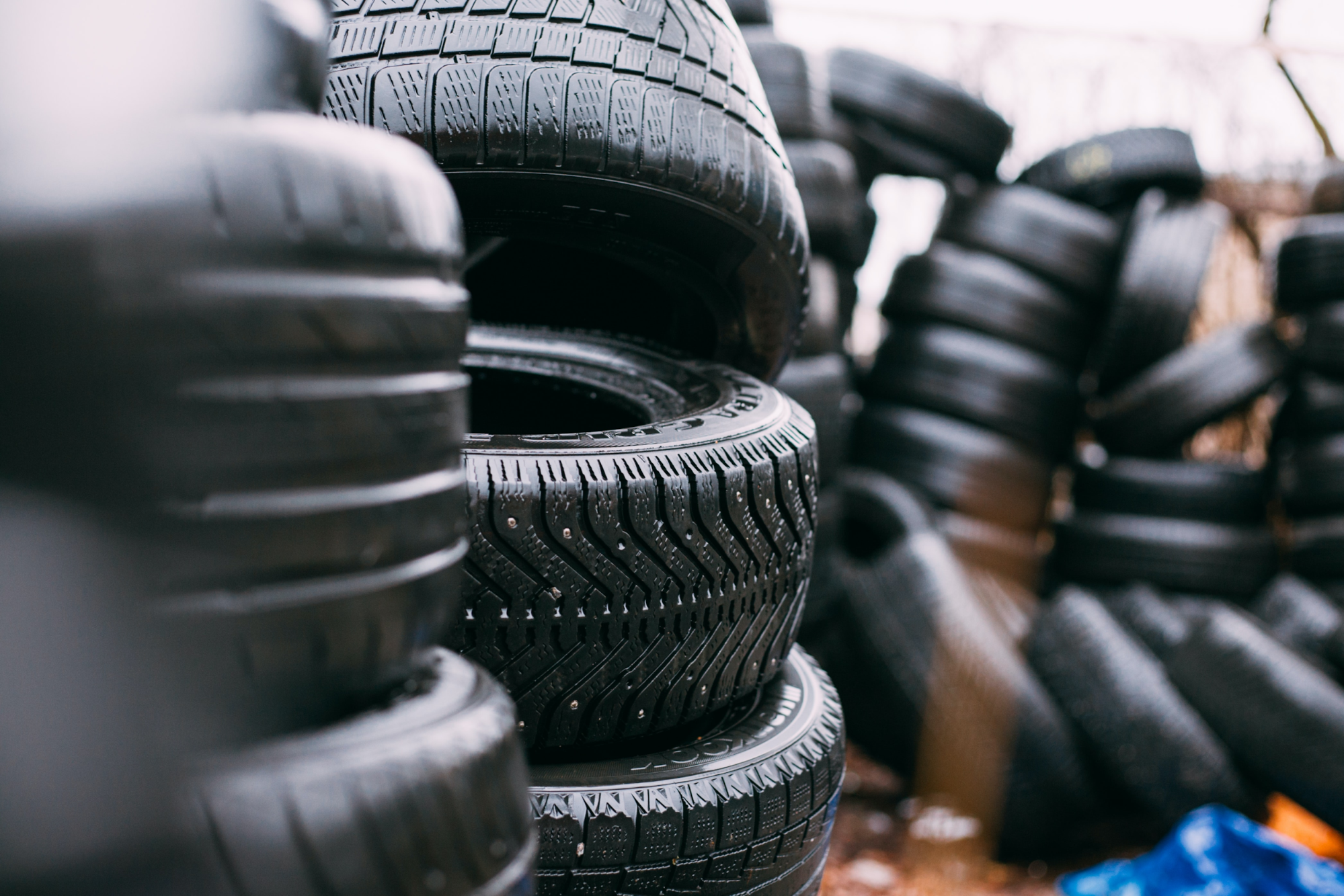 Other platforms are available, but eBay Motors is one of the best ways to sell car parts online as a beginner.
Follow this step-by-step guide to set up an eBay Motors store to start your online auto parts business.
Step 1: Set up your eBay Seller account
First, you'll need to create an eBay Seller account.
You should also set up a business account if you plan to fulfill bulk orders or sell large quantities. This will allow you to post more listings and pay fewer fees.
Provide your details, register, and verify your account. Once you set up the account, log in. You'll need to give eBay more information before you can start selling auto parts:
Provide your phone number.

Link and verify your PayPal.

Share the payment methods your online store accepts.

Toggle feedback to "public" so shoppers can view your past reviews.
Step 2: Configure your eBay storefront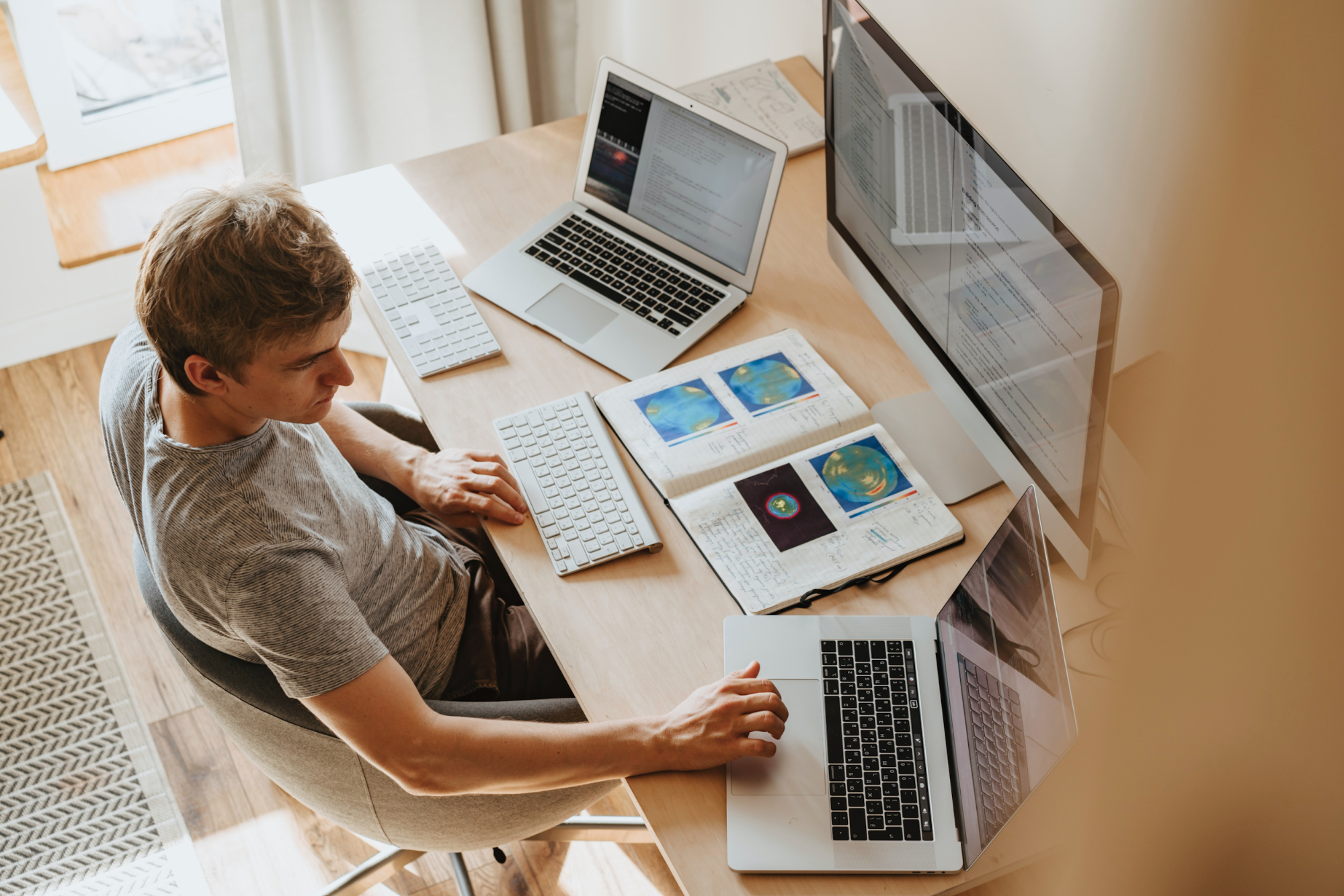 First impressions count, so don't settle for the default eBay storefront template.
Change these three settings to create an eBay online store that leaves a lasting impression:
Go to your display settings: Here, you'll find settings to change the visual appearance of your store. Choose your store name, product descriptions, layouts, and color scheme in this menu. If you want, you can also choose a templated theme to help you get started. Once you choose a theme, customize the colors and fonts to your liking.

Go to your store design page: Upload your logo and add additional features to your storefront. Include a navigation bar with your product categories and a billboard to highlight limited-time deals and promotions. Do whatever you need to do to create a storefront that draws shoppers' eyes to your products.

Go to your custom pages tool: Create custom pages to get an edge over your competitors. They require more work than eBay's readymade templates, but custom pages give you the ultimate freedom to design your online auto parts store as you see fit. Don't forget to consider the user experience and branding. User-friendly pages offer search compatibility and other accessibility features. Branding pages include additional information about your business.
Step 3: Upload auto parts images
eBay requires one image at a minimum. All of your images need to adhere to eBay's rules, too. Make sure all images that you use are:
Copyright-free

Backdropped by a grey or white background

Of only the product itself

Free of text, watermarks, copyright marks, and borders

In a PNG, JPEG, TIFF, BMP, or GIF format
Chances are, shoppers need to see more than one image of your product. Try to take photos of the product from multiple angles and with different light sources. Taking lifestyle photos of the auto parts in use is also a good idea.
Step 4: Create an eBay listing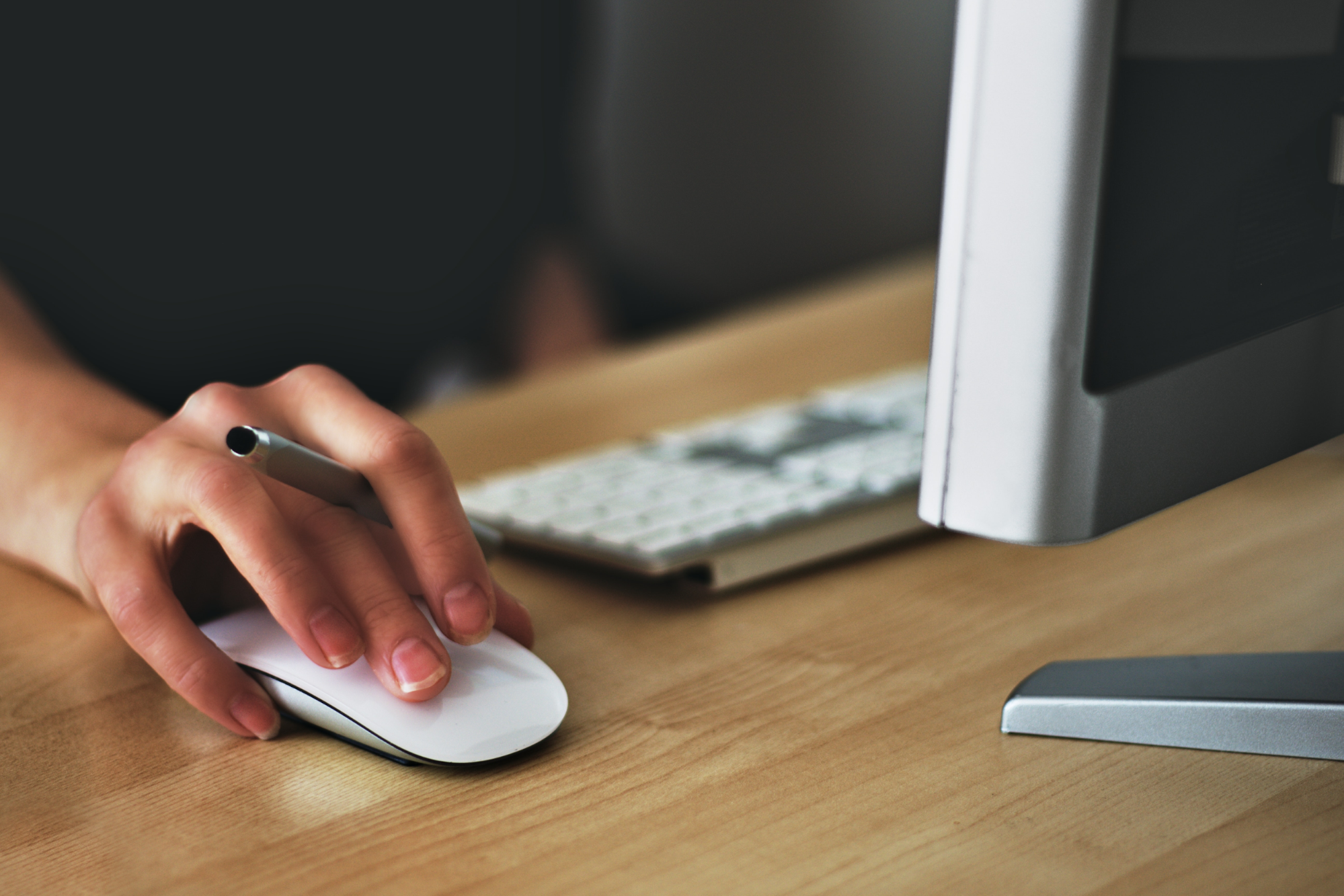 At this point, you're ready to create your first eBay Motors listing. Follow these steps to sell car parts online through eBay:
Log in to your eBay Seller account and click "Sell" at the top of the page

Click "Start New Listing"

Choose "Parts and Accessories" from the category list

Click on "Vehicle Type"

Check the corresponding box for the part you're selling

If you check "truck" or "car," you can also indicate the auto part type

Add product pictures

Click "Save" and "Continue"
Step 5: Conduct Parts Compatibility
Once you hit "Save" and "Continue," eBay will redirect you to its parts compatibility tool. Here, you can find all of the vehicles in eBay's database that works with your auto part.
Search for the year, make, and model of the vehicle that your part belongs to. You can also enter the part manufacturer's name in the catalog search field.
Add the product details to your listing, and you're done!
It might sound tedious, but it's crucial that you get YMM data right from the start.
This increases the chances that the right buyers will buy your auto parts — and reduces the odds of returned parts.
Pro tip: If you want to sell eBay Motors parts on a large scale, don't create these listings manually. eBay allows you to upload fitment information in bulk, which can significantly speed up the listing process.
Increase Visibility by Harnessing eBay Motors SEO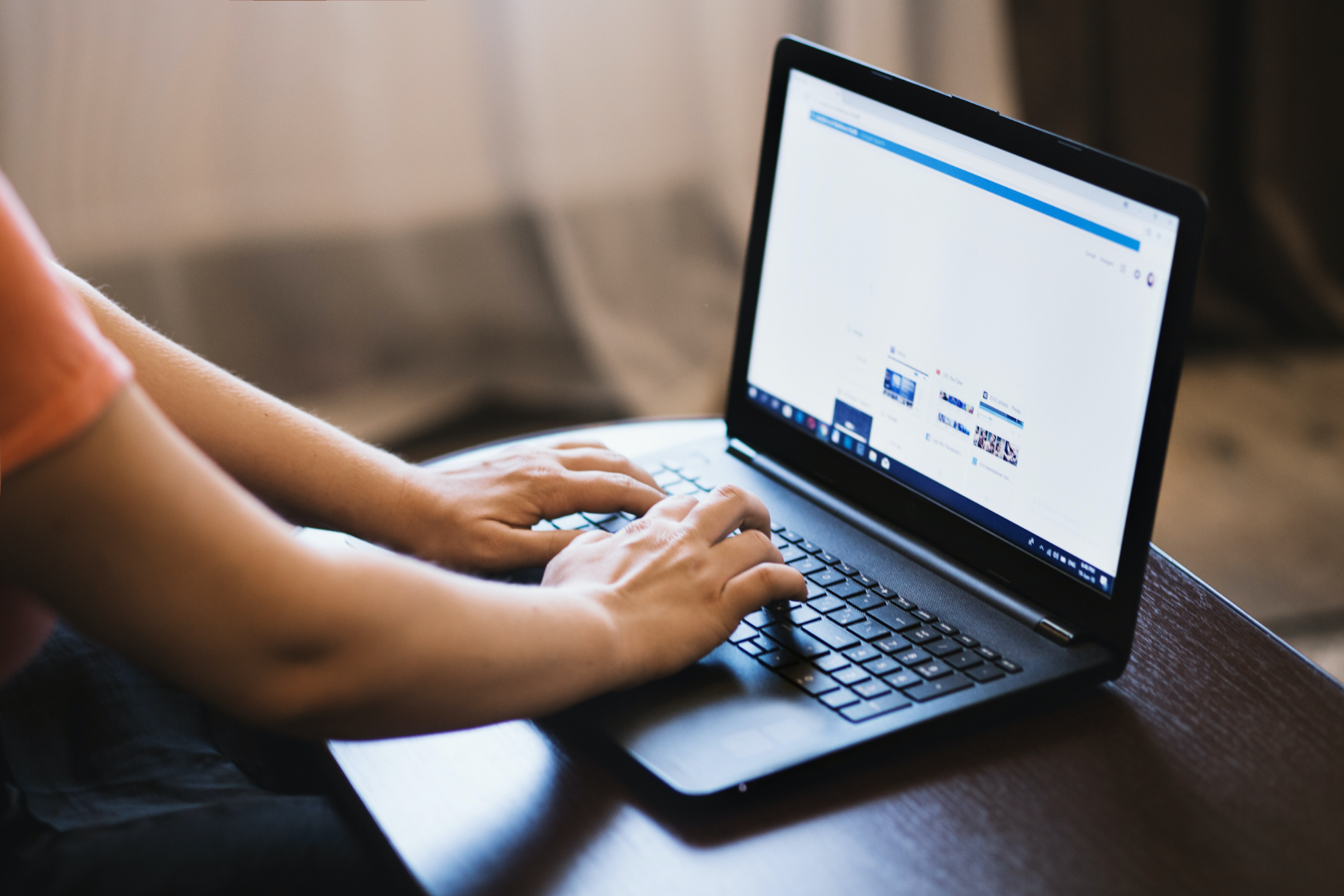 You created listings, but why aren't people buying your auto parts?
No matter how good your deals are, you'll still need to invest in eBay search engine optimization (SEO) to connect with more buyers.
eBay uses its internal search engine, Cassini, to help customers find the most relevant items in their search.
If you want to make more sales, you have to optimize your product listings and profile for SEO. Focus on these four areas to optimize your eBay listings over time.
Keywords
What phrases do shoppers use to find your product listings? Use these phrases in your product title, subtitle, and description.
Your target keyword should appear in your title and subtitle at least once. It should make up 5% to 7% of the description, too.
You don't have to do this on your own, though. Use an eBay SEO tool to jumpstart your keyword research. Simply type in your products and see which keywords pop up.
Titles
eBay titles allow up to 80 characters. This is prime real estate, so use one to three keywords in your product titles.
Be sure to make your title readable and logical. If you're selling a branded product, lead with the brand name. Avoid all caps or special symbols to make your titles easier to read.
Subtitles
Subtitles give you an additional 55 characters to describe your product. However, this will cost you an additional $1.50 per listing, so you might want to add subtitles to your most competitive products to reduce costs.
Listings with subtitles tend to see more sales, but you need to make sure that the additional cost is worthwhile.
Item Descriptions
Your item description should include all the information customers need to know about the product.
You have up to 1,000 words here. Ensure your descriptions are detailed, easy to read, and keyword-laden to rake in more sales.
But most people will skim the product description, so squeeze the essential information in the first few lines of the description.
Simplifying eBay Motors Sales with Spark Shipping

It's time-consuming to keep track of inventory, orders, and shipping. That's especially true as your eBay Motors store grows and you have to juggle more orders, parts, and suppliers.
So, what's the fix?
Solutions like Spark Shipping make scaling up your eBay Motors store easy.
Whether you plan to work with ten or one hundred vendors, Spark Shipping automates the connection between your eBay Motors store and all of your suppliers.
This includes suppliers, manufacturers, distributors, and warehouse facilities, too.
Spark Shipping simplifies and accelerates eBay Motors by automating several parts of the eCommerce process.
VeRO
The Verified Rights Owner (VeRO) Program allows intellectual property (IP) rights owners to report listings that infringe on their IP. Spark Shipping supports VeRO and abides by all VeRO regulations so that your eBay listings go up and stay up.
Product Uploads
Inventory data is the most annoying and time-consuming part of working with multiple suppliers. Some publish in FRP, others in SFTP or HTTP.
With Spark Shipping, you can upload product data directly in the format eBay requires and integrate it with eBay's categorization API. This categorizes your products the right way every time.
Fitment Data
Our software pushes vendor-level fitment data and eBay's fitment data to categorize your products without any manual effort.
Inventory Updates
Spark Shipping's One-to-Many mapping links a single product listing in your eBay store to multiple vendors. Even if one vendor is completely sold out of that product, your listings will continue to stay up.
You'll also see real-product updates from all vendors so that you can always route orders to the in-stock vendor with the best price.
Pricing
Automatically protect your margins based on predetermined pricing rules. Effortlessly keep up with the competition without obsessively changing prices multiple times a day.
Order Fulfillment
Once a buyer pays you, we're ready to jump in. We utilize our One-of-Many mapping to track different SKUs, vendor identifiers, stock quantities, and unit costs for each vendor.
Tracking Updates
Enjoy a hands-off approach where tracking information goes from a vendor to Spark Shipping, to you, and finally, to your customer. You can configure your eBay front to automatically send tracking information to shoppers and improve their experience.
Enjoy More Freedom With Spark Shipping
Operating an eBay Motors parts store is a lucrative business model, but it isn't easy money. Selling car parts online requires time, energy, and effort.
If you need to scale up, you have to learn how to juggle more products, suppliers, and customers at scale. That can make auto parts inventory management a nightmare.
We're here to help.
Spark Shipping offers a unique One-to-Many mapping solution and automation features that handle the heavy lifting for you. Give yourself a break: Get a Spark Shipping demo now.