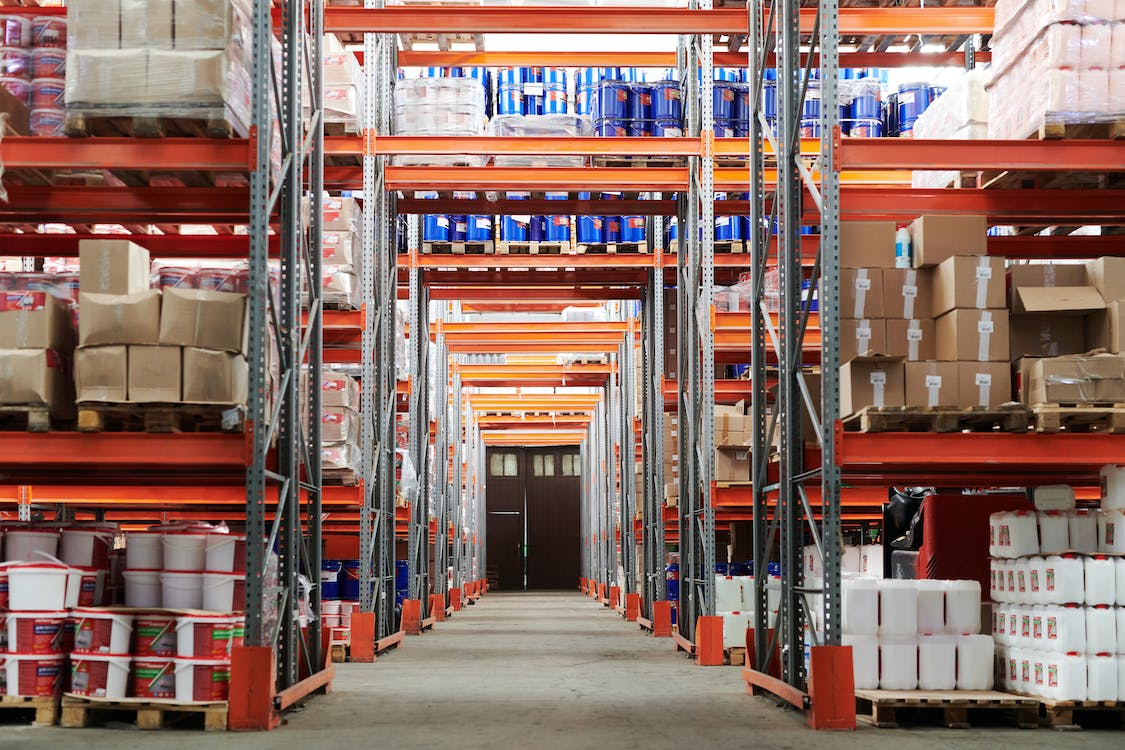 In 2023, there will be approximately 1.45 billion vehicles on the road.
Those cars will have natural wear and tear over time, meaning billions of drivers need to buy new vehicle parts, which creates a massive auto parts industry.
Auto parts eCommerce stores fill in the gaps within the automotive industry for drivers who need to source specific car parts.
But running an auto parts eCommerce store isn't easy, as you have a lot on your plate between making sure you sell and stock the right parts and managing customer orders.
Fortunately, automation software can do much of the heavy lifting for you.
It's time to level up your auto parts inventory game by adding an auto parts inventory solution to your eCommerce toolkit.
Let's dig into why you need software to manage your auto parts inventory and the eight best tools for the job.
In this guide, you'll learn the following:
The Unique Challenge That Auto Part eCommerce Businesses Face

What Is Auto Parts Inventory Software?

What Are the Benefits of Auto Parts Inventory Software?

The Top 8 Auto Parts Inventory Software Solutions of 2023
The Unique Challenge That Auto Part eCommerce Businesses Face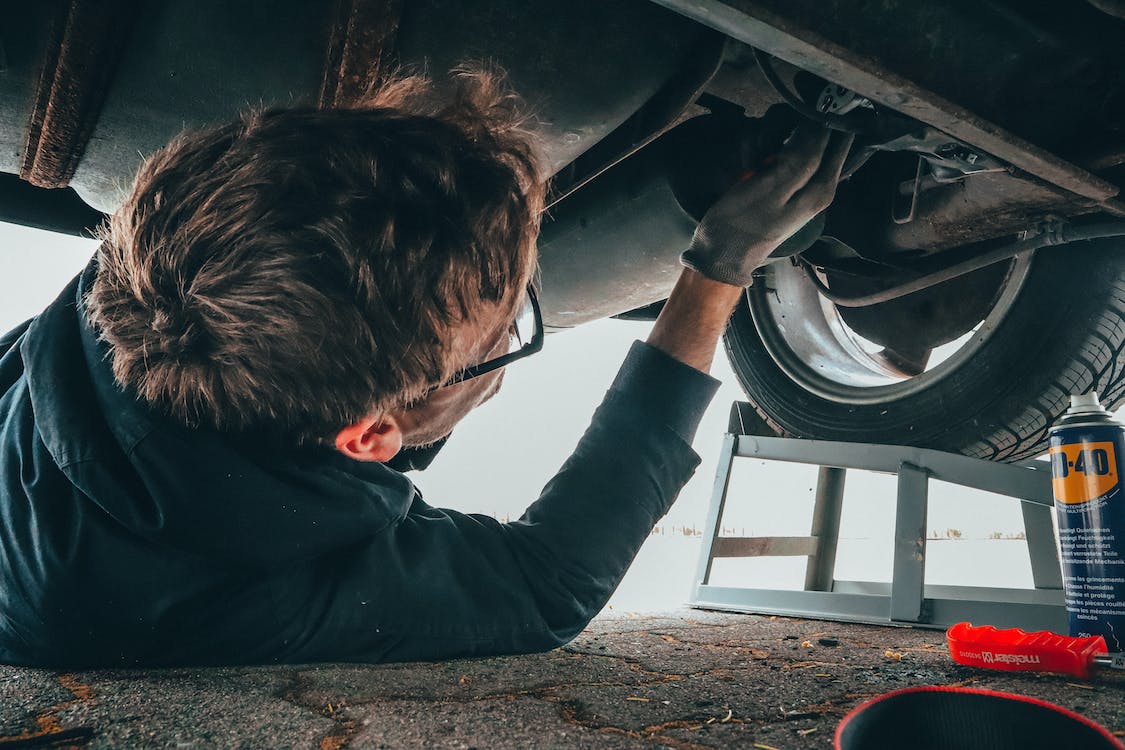 Including nuts and bolts, the typical car contains well over 30,000 parts. If you look at only significant car parts, like engines and brakes, that's still 1,800 parts in every vehicle.
When you consider different manufacturers of the same part, car-specific components, and the need to buy updated parts, you'll quickly realize that selling auto parts is a profitable — but demanding — eCommerce niche.
But, as your auto parts business grows, you're looking at hundreds of thousands of auto parts in your inventory.
The sheer number of auto parts makes eCommerce auto parts inventory management incredibly complex.
Without the right tools or procedures, you could quickly lose track of your inventory and purchase orders, leading to lost sales and lower revenue.
What is Auto Parts Inventory Software?
Auto parts inventory software is a digital application that makes managing your inventory at scale easier. While every tool is different, auto parts inventory software helps you do three things: track, control, and automate your inventory.
Tracking
Are you having difficulty tracking all of your business's inventory?
Auto parts software allows you to say goodbye to Excel sheets and typos.
Automotive parts inventory management software empowers businesses to see parts as they move through your ecosystem in real-time.
The tracking feature lets you see auto parts coming in and out of storage facilities and the number of remaining components. If needed, you can also catalog parts and search for them based on parameters like manufacturer, model, or material.
High-quality automotive parts inventory management software also comes with analytics to track areas of potential improvement for your auto parts store.
Remote Management
You manage your business on the go, and the right auto parts inventory software allows you to do just that. A cloud-based auto parts inventory software — like SkuVault — is what experts recommend.
Because everything is in the cloud, you don't need to download software to your machine. You simply create an account online, and you get access to your inventory data on any device.
As long as you have an internet connection and a smartphone, you can maintain total control over your inventory, no matter where you are.
Automation
You need to scale your auto parts store to rake in more sales, but you need the right inventory management software to scale without working around the clock.
Fortunately, most auto parts inventory management solutions offer automation out of the box, saving you time and hassle.
Auto part inventory software can integrate and automatically share data with other applications.
For example, when a customer buys a part, your auto part inventory software can automatically update your accounting data in real time. This removes the need to manually update your accounting software, which can save time and improve accuracy.
The 7 Benefits of Auto Parts Inventory Software for Your Auto Parts Store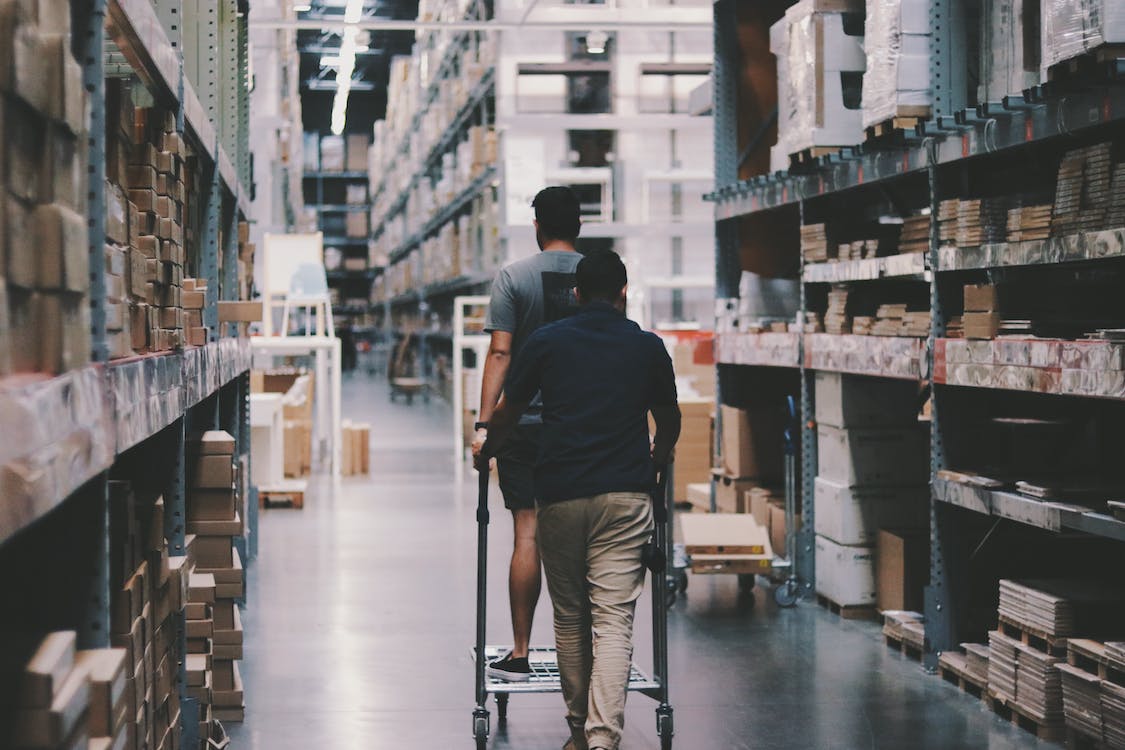 Having a better handle on your inventory can create a positive domino effect in your eCommerce business. If you aren't sure whether it's worth the switch, auto parts retailers that embrace inventory management software enjoy these seven benefits.
1. Higher productivity
When you stop managing your business in spreadsheets, you can do more in less time. Since auto parts inventory management software enables your team to process, audit, and track your inventory all on one platform, you can spend less time on inventory management and focus on growing your business instead.
2. Better profitability
Auto parts inventory management software generates reports that offer valuable insight for auto parts stores. Once you've identified what's selling well, you can invest more into that product. Alternatively, you can look at what's selling poorly and change your marketing strategy or stop selling that product altogether.
3. Accurate expense tracking
Inventory tracking software can run financial reports automatically. These reports calculate total sales, taxes, and real-time inventory value. Plus, these software-generated expense reports significantly reduce the chances of human error, so you can trust that they're accurate.
4. Accurate stock counts
As an eCommerce provider, your inventory levels change around the clock. Fortunately, inventory management software tells you how much stock you need to buy and when. This information helps you avoid understocking or overstocking, which can help you make the most of your budget.
5. Reduced stock-outs
COVID-19 showed us just how fragile the supply chain is. While you can't anticipate every vulnerability in the supply chain, auto parts inventory management software can help you increase the resilience of your supply chain. Features like low stock alerts, inventory valuations, and automatic re-stocking help you avoid the dreaded "out of stock" notifications in your auto parts store.
6. Better customer service
Customers will come back if you have accurate, in-stock inventory. Inventory management software frees up the time you spend manually entering inventory information, giving you more time to focus on what matters: your shoppers. This means you not only retain your regular customers but find new customers, too.
7. Easier product bundling
Bundled products increase average order values and help you sell more products. But it can take a lot of work to track bundled inventory. Look for auto part inventory software with a "kitting" feature that makes it easy to combine disparate parts into sellable bundles.
The Top 8 Auto Parts Inventory Management System (IMS) Solutions of 2023
While it isn't easy to switch your inventory processes, the right software will help you do more and earn more. Your team will be able to scale quickly and serve more customers — all without increasing your labor costs.
But, with hundreds of inventory solutions on the market, knowing which tool is right for your business can be challenging.
Check out these eight auto part inventory software solutions to scale your business in 2023.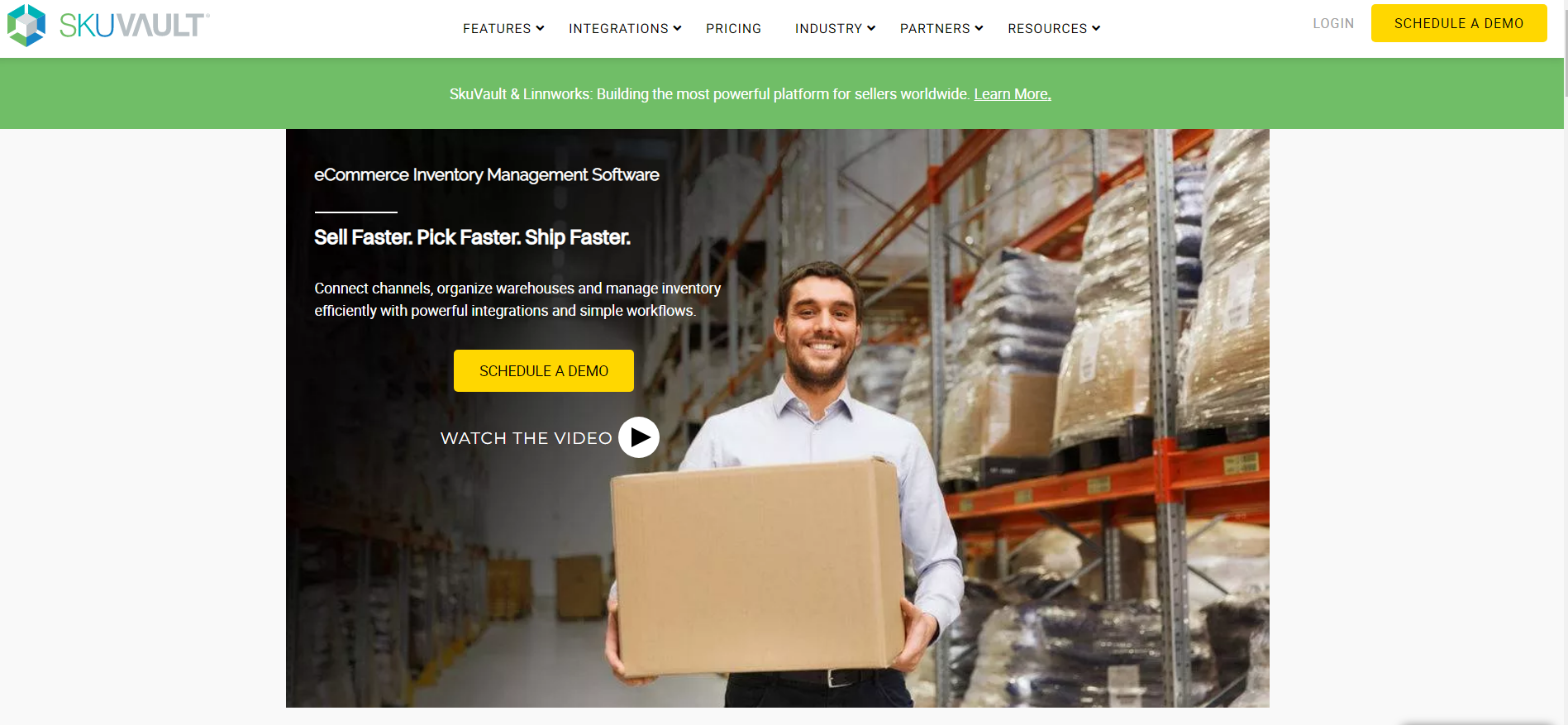 SkuVault speeds up fulfillment times, reduces out-of-stocks, and improves order accuracy. This inventory solution syncs all of your eCommerce channels in one place, so it's ideal if you sell on your own website and on platforms like eBay or Amazon.
SkuVault optimizes the pick, pack, and ship process to optimize your warehouse management. It allows for dropshipping, but also integrates with your POS, accounting, CRM, ERP, EDI, shipping, and more.
What we like about SkuVault:
Sleek API that allows for custom integrations

Out-of-the-box integrations with Amazon, eBay, Walmart, Shopify, and more

Inventory accuracy improvements with Quantity Buffers

Real-time syncing
Knowing how much inventory of each product you need to meet demand without tying up your cash in excessive inventory is a major challenge for SMBs and e-commerce brands across most verticals right now – but it's one that Inventory Planner solves. Helping brands free up as much as $1.5m in six weeks, it's no wonder they've bagged a spot on the list.
Looking more closely at the automotive industry, one area we find particularly interesting is the tool's functionality around configurable bundles and assemblies. Amongst other things, it can factor in assembly time, assembly cycle, lead time, and days of stock, ensuring that demand for components is accurately forecasted and easily managed.
What we like about Inventory Planner:
Top Rated Shopify app




Forecast for multiple inventory locations or warehouses with the ability to factor in things like demand and seasonality

Run detailed reports by product, brand, supplier, and warehouse to get a 360-degree view of your business performance

Get replenishment suggestions at product level based on data-driven demand forecasting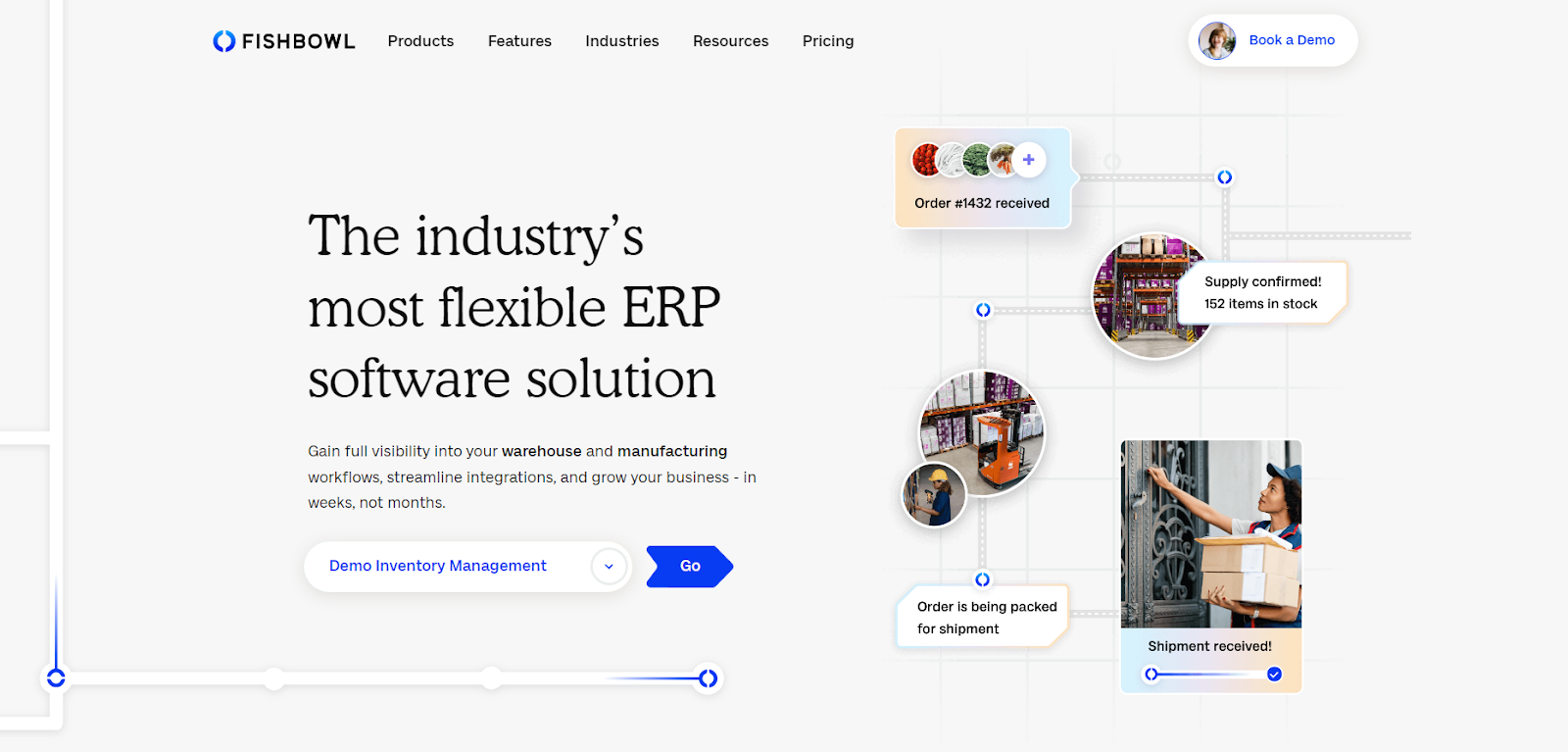 Fishbowl was created with one purpose in mind: to simplify inventory. This software includes a robust inventory control system ideal for small or medium-sized eCommerce shops.
Fishbowl has a handful of key features like material requirements planning (MRP), work order management, and inventory predictions based on sales trends.
What we like about Fishbowl:
Smooth integration with QuickBooks

One-time software purchase

Knowledgeable support staff and community resources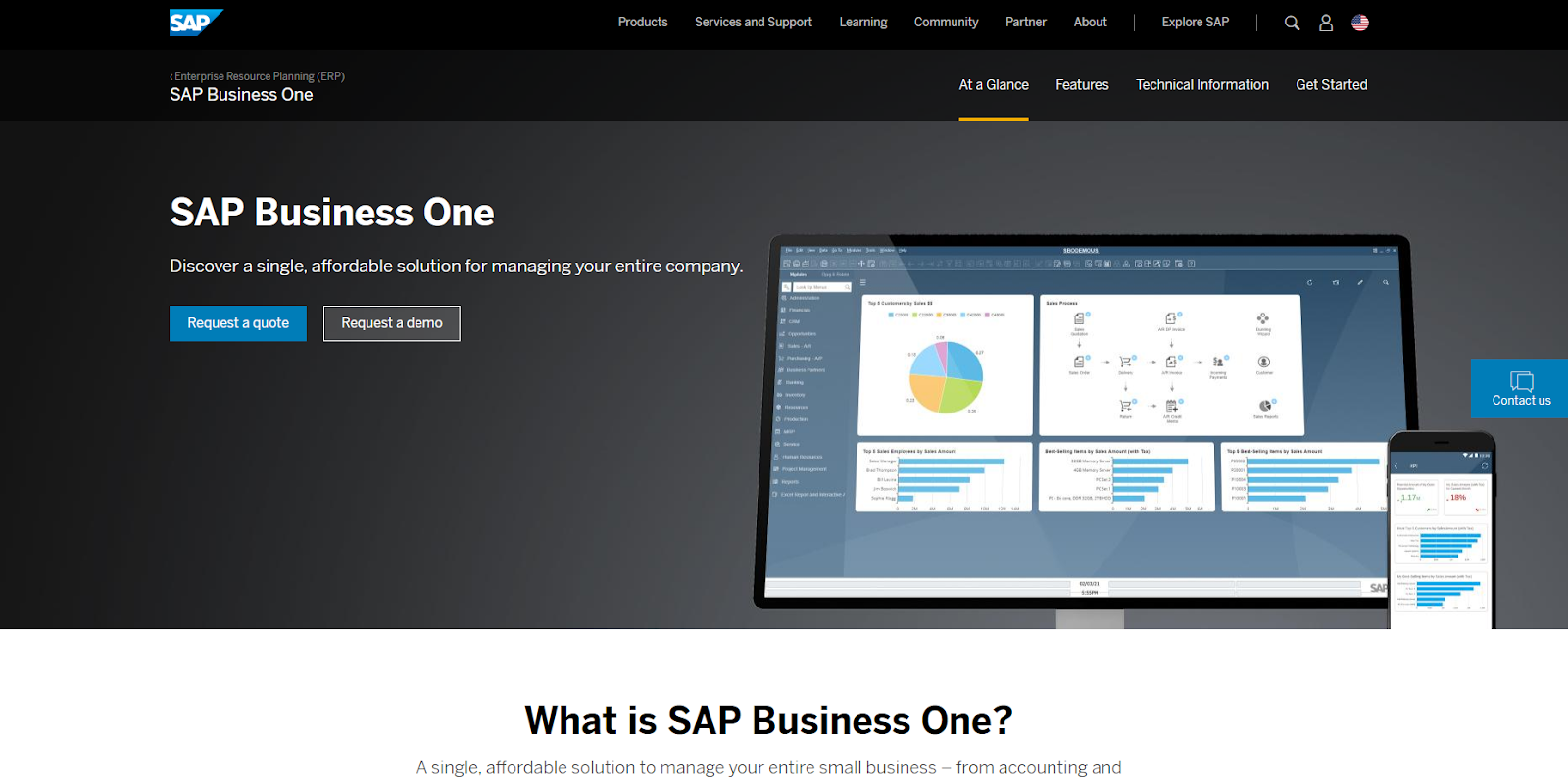 If you're new to selling auto parts and want to scale up, SAP Business One is an automotive parts inventory management solution made specifically for small businesses.
SAP Business One is an enterprise resource planning (ERP) software. This means you can use SAP Business One to manage multiple areas of your business.
Naturally, that also includes an inventory tracking system. You can gain insight into your business's order-to-pay cycles from parts procurement to invoicing.
Other noteworthy features include accounting, resource management, analytics, and industry-specific features that enable your auto parts eCommerce store to flourish.
What we like about SAP Business One:
"What-if" scenario modeling

More affordable than other ERP software

Fully functional app available for phone and tablet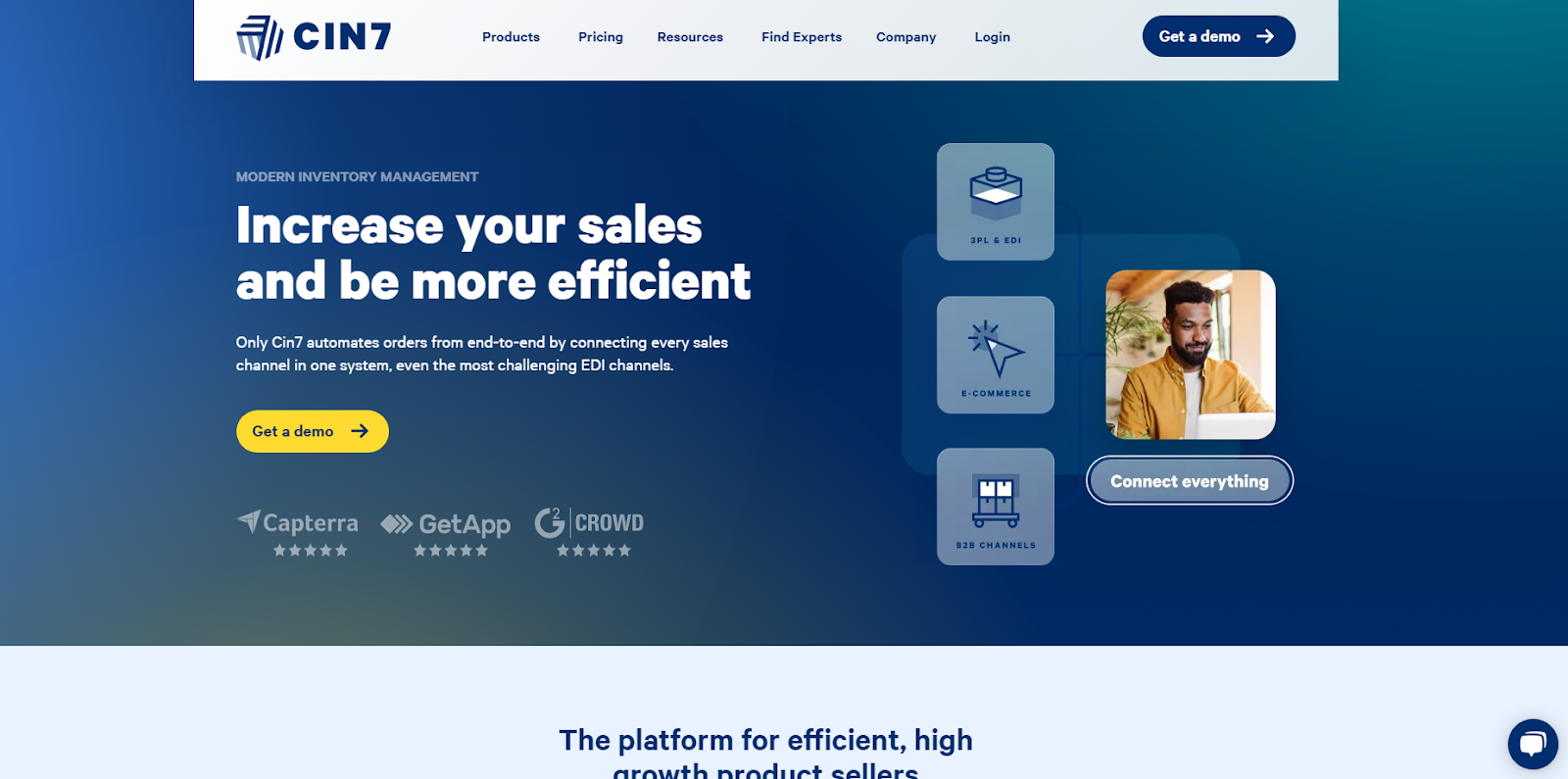 Whether you have a physical store, an online store, or both, Cin7 synchronizes your stock across all channels.
The software boasts various customization features, such as custom statuses, which allow users to keep track of stock beyond just the numbers. You can tag auto parts as faulty, reserved, or in transit.
Cin7 also features built-in EDL and integrates with popular eCommerce platforms, marketplaces, and 3PLs.
What we like about Cin7:
Unique cloud POS feature that works without an internet connection

24/7 support from a live representative

Third-party integrations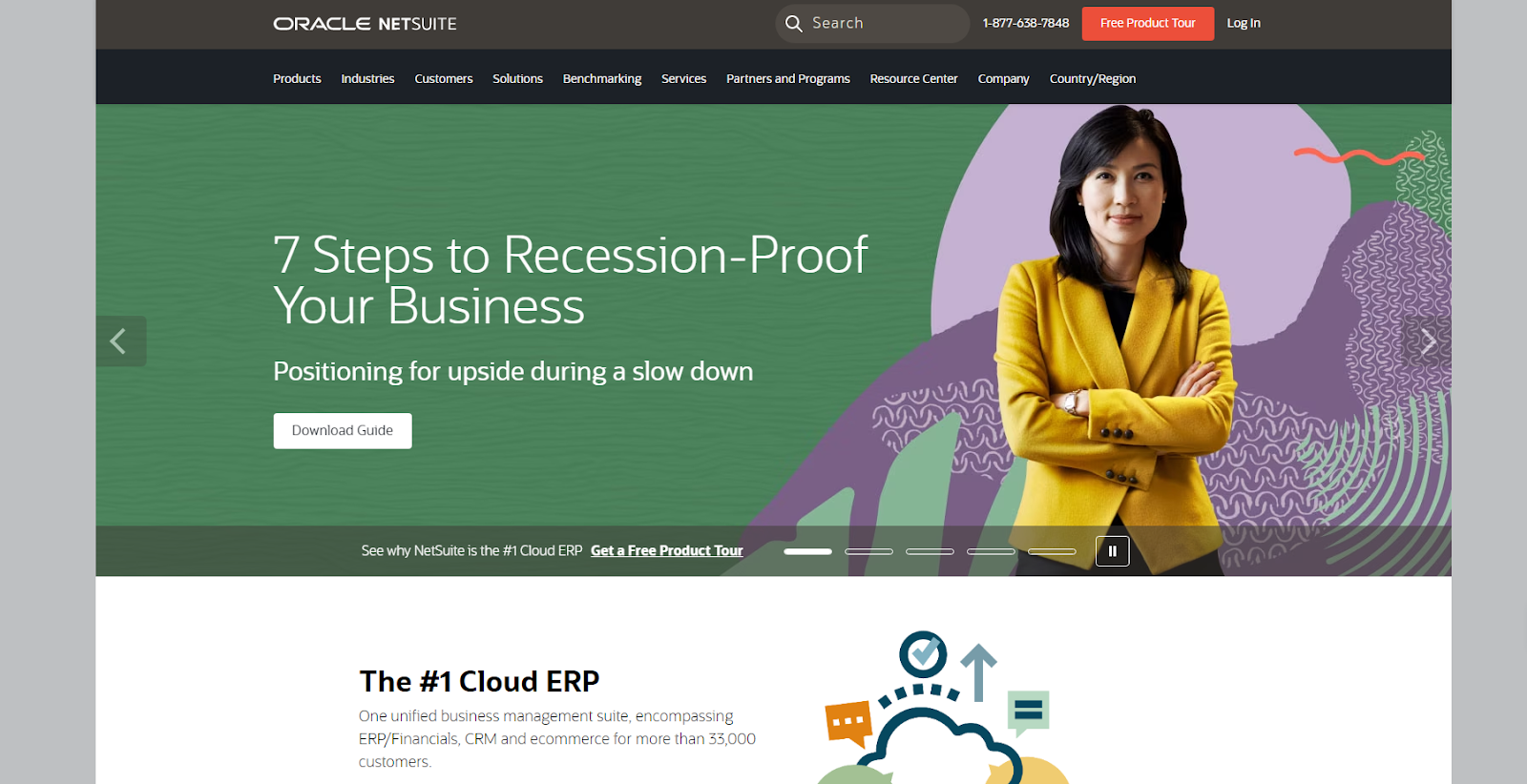 For over 20 years, NetSuite has provided a wide range of tools for both eCommerce and brick-and-mortar businesses. Inventory tracking and automation are just a few tools available on this modular system.
Beyond managing inventory, NetSuite includes ERP, finance, HR, PSA, supply chain management, and omnichannel commerce features.
The downside is that NetSuite is expensive, and not every auto part eCommerce business will need its advanced features.
However, if you operate on a large scale, it's a solution that can help you manage the complexities of running a large eCommerce brand.
What we like about NetSuite: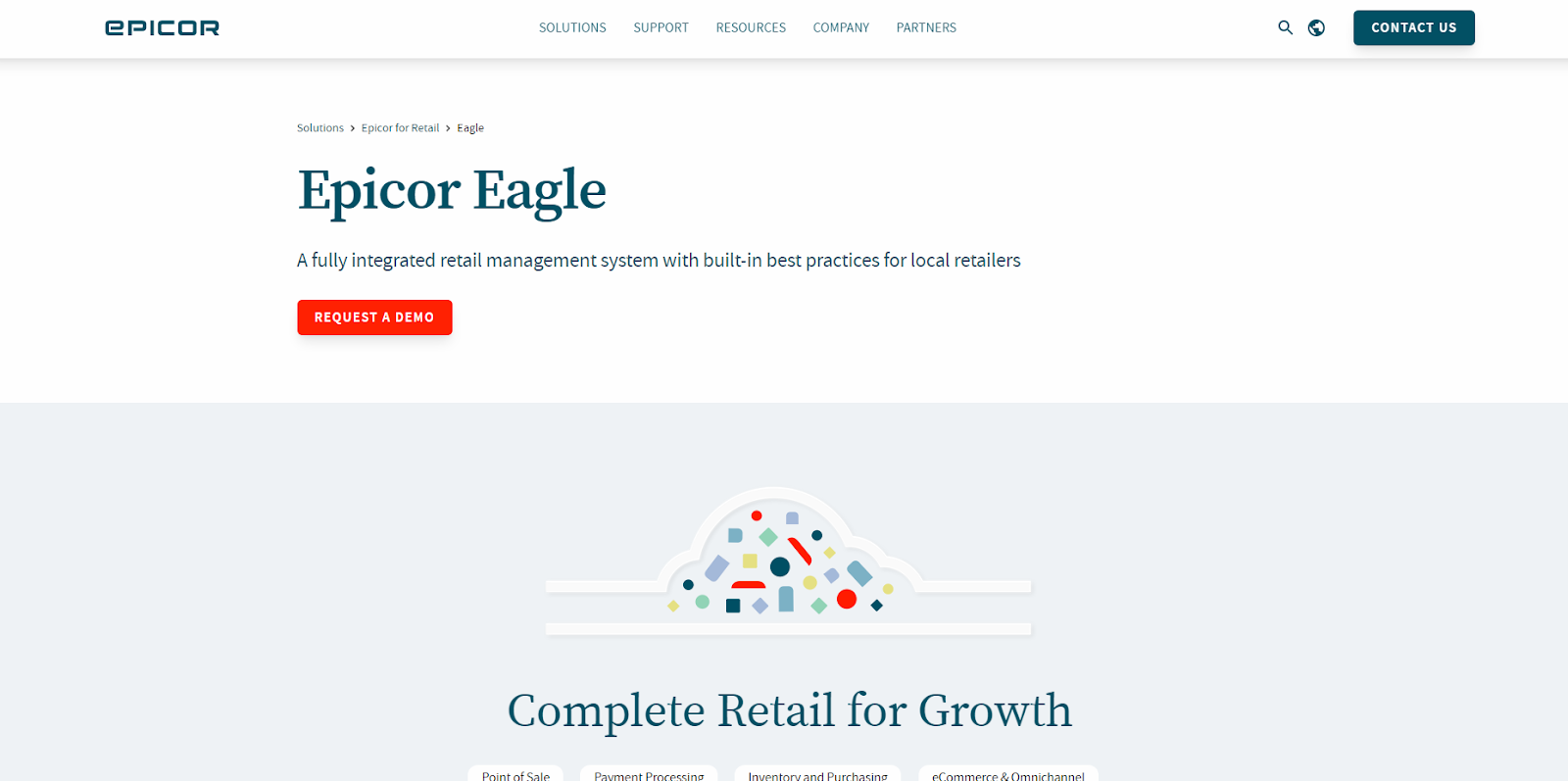 Like NetSuite, Epicor Eagle is a full-service software that offers inventory management and a full suite of business tools.
Epicor Eagle can manage both physical and eCommerce businesses. Auto parts sellers use Epicor to simplify inventory management, integrations, and loss prevention reporting. Epicor Eagle also automates tedious tasks like purchasing and receiving, networking multiple stores, and electronic invoicing.
This auto part inventory software is also built with a modular, highly flexible architecture. This means you can add on more features as you grow — and you only pay for the features you use.
What we like about Epicor Eagle:
Add-ons like employee scheduling and compliance

Fully functional app available for phone and tablet

Easy-to-use interface

Collaboration tools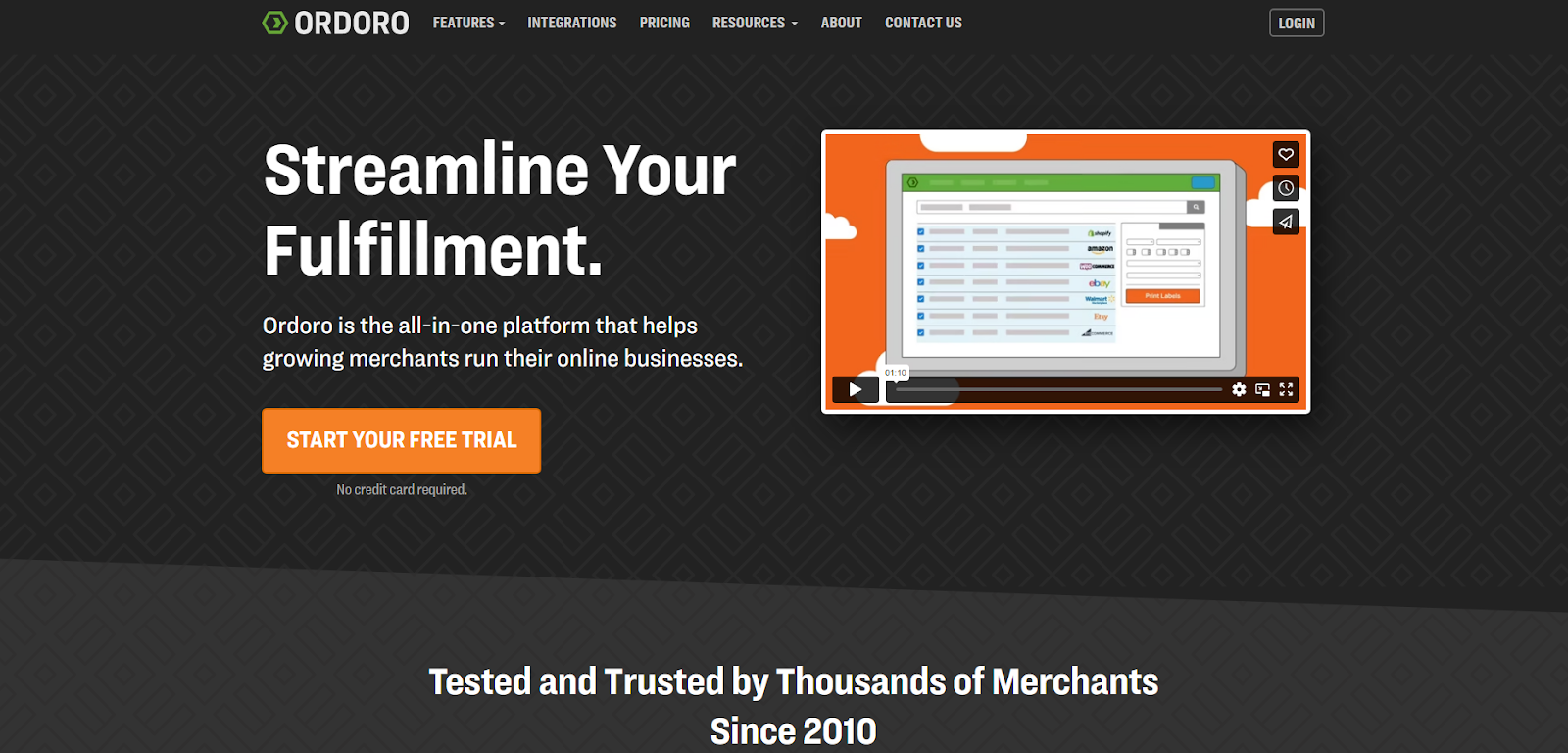 All-in-one software is excellent, but sometimes it can feel overwhelming. Ordoro is a more straightforward inventory software solution that doesn't come with a steep learning curve.
If you just need auto parts inventory help, Ordoro can help you get up to speed in minutes. Ordoro offers a simple toolkit focusing on three primary features: inventory management, multi-carrier shipping, and dropshipping.
Other notable features include search functionality, kitting, bill of materials, supplier management, pick and pack lists, analytics, and reports.
What we like about Ordoro:
How Do I Manage Products Sold in My IMS and Directly from Wholesale Dropshipping Suppliers?
As an auto parts eCommerce retailer, you might have parts in your inventory that are also sold directly from your wholesale dropshipping suppliers or a specific brand.
This creates a great opportunity for you, as there are a lot of advantages to being able to sell from your inventory and dropship the products directly from the distributor or brand.
You can offer better prices whilst never being out of stock, ensuring you keep your customers happy.
But how do you keep track of products supplied by more than one distributor, including your own inventory?
This is where Spark Shipping comes in!
Using our unique one-to-many product mapping, you can connect any product in your eCommerce store to multiple vendors, including your own inventory.
Then, by using our automated order fulfillment, you can, for example, automatically route orders to the lowest-cost in-stock supplier.
If your IMS is out of stock, orders will automatically be routed to the next lowest-cost wholesale auto parts distributor, meaning you will always be in stock as long as you or ANY of your vendors are in stock.
And you don't have to worry about losing profits either, as our automated pricing functionality will automatically update your prices, keeping your margins constant.
Request a free demo today to see how Spark Shipping can help you with hybrid auto parts dropshipping!