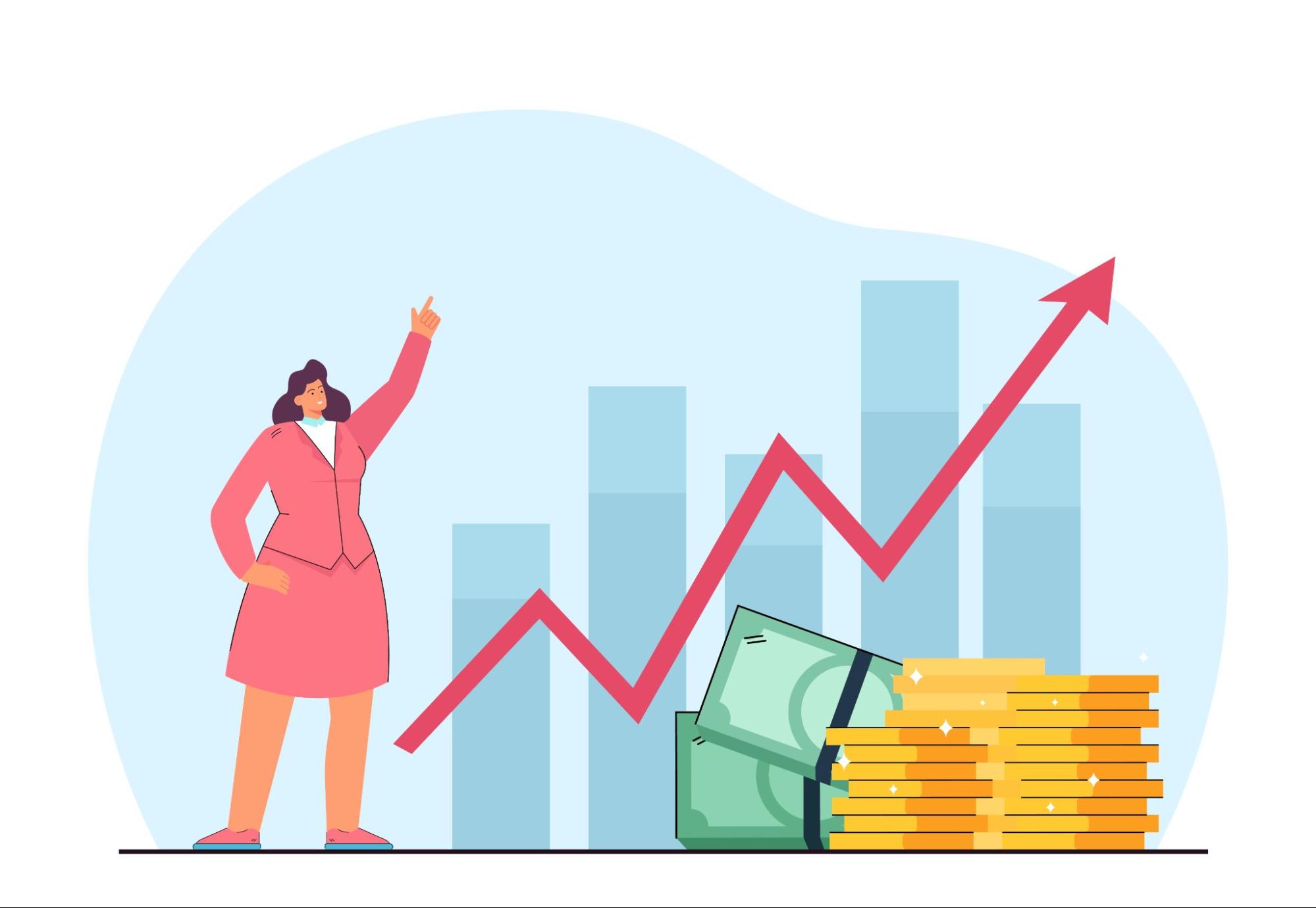 Image by pch.vector on Freepik
Consider this: 89% of consumers say they're more likely to buy on Amazon than any other eCommerce platform. Love it or hate it, Amazon is the king of eCommerce platforms.
Amazon is truly colossal, with over 150 million active monthly users on its shopping app. Plus, small businesses sell 4,000 items every minute on Amazon.
But, as a dropshipper, you might feel apprehensive about selling on Amazon. Because it's an independent platform, it has its own rules, algorithms, and unique customer behavior. To top that off, Amazon can cut into dropshipping profits and introduce you to a slew of competitors.
Amazon is far from perfect, but it's still a powerful source of revenue for dropshippers who master the art of Amazon optimization. Sell more products on Amazon in 2023 by following these 11 rules.
11 Tips to Boost Amazon Sales This Year
1 - Optimize your product pages
You've probably heard this tip before, but that's because it's so important. If you wrote your product details pages six months ago and haven't looked at them since then, now is the time to reevaluate.
Amazon is a product search engine, and that means you can optimize almost every aspect of your product page.
This includes:
➡️Titles
Your title is the most important part of your product listing page and has the power to improve your product's ranking on Amazon search. It's the first piece of text a shopper sees.
Your product titles should include the product's main keywords. It should be descriptive and precise but not too long. Amazon Seller Central suggests your product title should be no more than 80 characters.
Amazon is very clear on what it believes constitutes a good product title. This is their preferred naming convention:
Brand Name + Series Name + Model Name + Form Factor + Unique Identifier (color, capacity, pack size, etc.)
💡 Top Tip: Key Tips for Writing Product Titles
➡️ Stuffing titles with keywords is a bad strategy.
➡️ Be mindful of whether or not customers are likely to search for your products with Alexa. If that is the case, keep your title to 50 characters.
➡️ Follow Amazon's naming convention.
Here is an example of a bad title:

A product title simply needs to convey what a product is and not what it does. While it is important to include the most relevant SEO-optimized keywords, stuffing Amazon titles with too many keywords makes them instantly lose scannability.
And here is an example of a good title:
➡️Photos and videos
Another way to boost sales on Amazon is to improve your product images. One of the biggest drawbacks of eCommerce platforms is that customers can't touch and test the product.
Amazon customers can't experience your product in person, so they rely on product images. That's why following Amazon's image requirements is crucial to product sales.
According to the Amazon product image guidelines, every product page needs at least one image. Depending on the category, Amazon sellers have the option to include up to nine images and a video on a product detail page.
Your main image is especially important. Below are the guidelines:
🔶You must use a white background.
🔶The full product must be in the frame.
🔶The image can't have inset graphics or overlay text.
🔶Images should be in focus with smooth edges.
🔶The product should fill 85% of the frame.
🔶Images shouldn't contain multiple objects other than the product.
Here are a few tips to optimize your other product images:
🔶Use high-quality images: Your images should be clear, well-lit, and high-resolution. Blurry or pixelated images can discourage potential buyers. If you can, hire a professional photographer to ensure your product is displayed in the best possible way.
🔶Show different angles and details: Use multiple images to show your product from different angles and to highlight important features or details. This can help the customer to get a better understanding of your product.
🔶Show the product in use: Lifestyle images showing the product in use can help potential customers visualize themselves using it. This can make your product more appealing.
🔶Use infographics: Infographics can be used to highlight the features and benefits of your product, show dimensions, or explain how to use the product. These can be very useful, especially for complex products.
🔶Keep it real: Avoid altering the images in a way that changes the nature or appearance of the product. This can lead to returns and negative reviews if the customer feels the product they received differs from the one displayed on the site.
🔶Use the maximum number of images: Amazon allows you to upload multiple images. Make sure you use all the image slots available to you. Each image is an opportunity to convince your potential customer to buy your product.
💡 Top Tip: Your Images Should Tell a Story
People are emotional creatures, so you should try to make your pictures resonate with the viewer. Besides initially grabbing attention, which is the job of your primary image, images should help sell your product by highlighting its top features and benefits.
Say you are selling a kitchen utensil; your secondary product images should include a logical sequence of the main image, images of people in a kitchen using the tool, close-ups of the product, and any awards or recognition your product has received.
Finally, you can add a video of the product so your customers can really get a sense of what it is.
Here is an example of good secondary product images: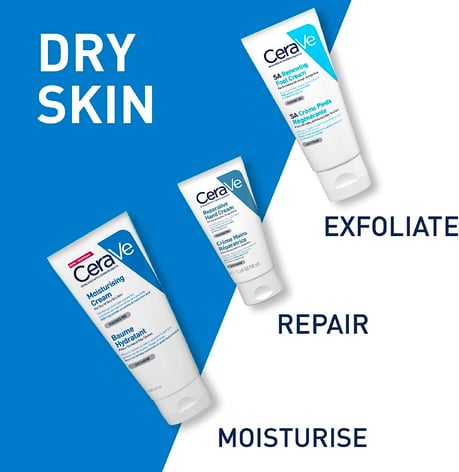 ➡️Product text
Another way to increase sales on Amazon is by improving your product copy. A lot of product listings have poor copywriting. So by ensuring your copy has good grammar and a logical flow, you are already ahead of most other Amazon sellers.
Here are a few tips for crafting copy for your product listing page:
🔶Highlight features in bullet points: Use bullet points to highlight the most important features of your product. These are quick, digestible pieces of information that customers often read to make their purchasing decisions.
🔶Highlight benefits: Features tell, benefits sell. Rather than just listing the features of your product, explain how these features benefit the customer. How does it solve a problem or improve their life?
With the two above aspects in mind, your bullet points should be structured as follows: feature and then benefit.
In the example below, the bullet point tells the reader the feature, which is "skin barrier protecting ceramides," and then explores the benefits of that feature.

🔶Use clear and concise language: Don't use jargon or complex language. Your copy should be easy to read and understand.
🔶Use social proof: If your product has received good reviews, awards, or been featured in media outlets, mention this in your copy. This provides reassurance to potential customers.
🔶Include a call-to-action (CTA): Encourage potential customers to make a purchase or learn more about your product.
🔶Speak to your target audience: Write your copy with your target audience in mind. If you sell professional tools, your language will differ from someone selling toys. Understand your target customer and write in a way that appeals to them.
💡 Top Tip: Remember to Optimize for Mobile
Many consumers today are mobile-first, meaning that if you are not considering mobile users, there are a lot of potential customers you may not be reaching.
Ensure that your product listings appear well on mobile, not just on a desktop computer. Remember that on the Amazon mobile app, only your title and pictures appear above the fold, so showing the value, benefits, features, and use cases in your secondary images is crucial.
2 - Win the Buy Box
The "Buy Box" on Amazon is the box on a product detail page where customers can begin the purchasing process by adding items to their shopping carts. A key feature of the Amazon platform is that other sellers can offer the same product, so you may be competing with other merchants to "win" the Buy Box for a product.
When multiple sellers offer the exact same product, Amazon uses a specific algorithm to select one winner who gets the Buy Box. While Amazon keeps the exact algorithm secret, several factors influence who wins the Buy Box:
🔶Price: Amazon prefers a lower price, including shipping and handling fees. They also look at price consistency. If you have big swings in your pricing, you may lose the buy box.
🔶Availability: If your products are consistently in stock, you have a better chance of winning the Buy Box.
🔶Shipping: Sellers who offer fast, reliable, and affordable shipping—or, better yet, are part of the Fulfillment by Amazon (FBA) program—are more likely to win the Buy Box.
🔶Account health: Amazon looks at your seller rating and other performance metrics such as order defect rate (ODR), perfect order percentage (POP), seller feedback, and customer response times. The better your metrics, the more likely you are to win the Buy Box.
3 - Get more reviews (yes, really)
Reviews are gold on Amazon. Many new Amazon sellers don't always realize how valuable they are.
Reviews influence far more than just sales; they also impact product visibility, bestseller ranking, and inventory management, to mention a few. Moreover, the social proof they offer is invaluable in an extremely competitive marketplace.
The bottom line is that good reviews instill trust in your products and go a long way to boost your sales on Amazon.
Review gathering should be a top priority, especially if you're new to Amazon. Customers trust products with a high number of positive reviews.
Of course, these have to be real reviews. You can't strong-arm customers into giving a 5-star review.
Here are a few strategies for increasing your number of verified reviews:
🔶Amazon's Buyer-Seller Messaging System: Log in to your Amazon seller account, find an order, and send out a review request.
🔶Product inserts: Include a "thanks for buying" card in an item you ship to a customer. On the card, ask them for a review. Refrain from offering incentives—it's likely that Amazon will find out eventually!
🔶Amazon Vine: This program invites the most trusted reviewers on Amazon to post opinions about your product. Vine is a popular review method for increasing reviews on newly launched products, but you must meet certain eligibility criteria and offer your products to reviewers for free.
4 - Automate pricing
Product prices are king on Amazon. Think about it from a shopper's point of view. Everyone wants the best price. If a customer is weighing up your product versus another, they will typically choose the cheapest option.
While competing on price is not always the best strategy, you do need to optimize Amazon pricing.
The best way to have competitive prices is by investing in repricing tools.
We recommend Prisync, which helps you stay competitive with automatic repricing. It's well worth the investment to get your time back and stay a step ahead of your competition.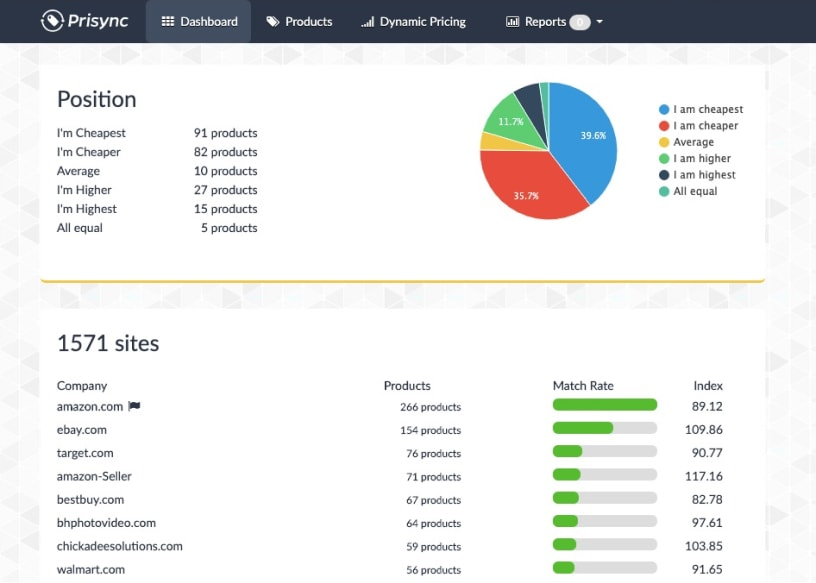 5 - Do more keyword research
Remember, Amazon is a search engine. So, if you want to appear in the search results, you need a keyword strategy for each product. This means you've got to understand how keywords affect your sales. You should know what customers search for and which keywords your competitors are targeting.
You don't have to agonize over this for hours. Here are some great tools to help with keyword research:
Using your keyword tool, find the best keywords and integrate them into your product title, bullet points, product description, and even your multimedia file names so that you can rank high on the search results page.
💡 Top Tip: Don't Forget about Long-Tail Keywords
If you're new to Amazon, choose long-tail keywords to start. There's less traffic for these terms, but you'll see less competition and more sales.
The more relevant keywords you're ranking for, the more organic traffic you can get through Amazon SEO.
6 - Manage your inventory
Dropshippers live and die by their inventory. But with Amazon in the mix, it's even more important to fine-tune your inventory management.
On the one hand, you don't want to oversell. That's a recipe for dissatisfied customers and long fulfillment times. Amazon could even penalize you for providing a bad customer experience. On the other hand, you don't want to over-order and pay exorbitant storage fees, either.
Amazon inventory management prevents delivery hiccups, bad reviews, and long wait times.
💡 Top Tip: Consider an Inventory Management Tool
Stay on top of your Amazon business by managing your vendors and inventory well. Good Amazon inventory management ensures you can deliver promptly and avoid bad reviews.
Spark Shipping is a tool that dropshippers can use to manage their inventory in one place. When all your systems work together, there's zero confusion or lags: just an easy-to-understand dashboard that helps you save money and boost sales.
7 - Differentiate yourself
You're a dropshipper, and that means anybody could sell your products on Amazon. Anyone can copy you, so why should customers buy from your store?
You must find a way to differentiate yourself on Amazon to increase sales. That might mean:
✅Bundling products
Bundle multiple items from the same niche and sell them together. For example, if you dropship beauty items from Korea, you could make a sample pack or gift box instead of selling one-off products.
✅Creating a brand
If you consistently sell in one niche, try creating a brand. Sell a fleet of SKUs under a cohesive name and identity. Have a unique voice, logo, and position that makes you clearly stand out from the competition. Plus, when you create a brand, you can use Amazon's Enhanced Brand Page.
💡 Top Tip: Sign up for Amazon Brand Registry
Amazon Brand Registry is a program designed by Amazon to protect registered trademarks on its platform and provide customers with a reliable and trustworthy experience.
The program aims to ensure that only a brand's rightful owner can sell its products on Amazon. This helps protect sellers from having their listings hijacked or counterfeited, and it helps reassure customers that they're buying authentic products.
To be eligible for the program, brand owners must have an active registered trademark in each country where they wish to enroll or the ability to demonstrate that they are the owner or authorized agent of the brand.
8 - Sell internationally
Sure, you can make a lot of money selling in Canada and the United States. But Amazon is available around the world, including in places like:
🔶Mexico
🔶UK
🔶Germany
🔶France
🔶Italy
🔶Spain
🔶China
🔶Japan
🔶Australia
🔶Turkey
🔶United Arab Emirates
🔶India
Selling internationally sounds like a headache, but it's actually not that bad. It opens you up to millions of shoppers and often comes with less competition, so you can make more sales on Amazon.
If you're part of Amazon FBA, Amazon actually provides FBA Export. Whenever an international order comes in, Amazon fulfills it on your behalf.
But don't get too excited. Start with one country first, perfect your process, and progress from there. You don't want to scale too quickly when you're proving a new market. It may be the same platform, but international buyers are still a new market.
9 - Invest in a content marketing strategy
Taking a "build it and they will come" approach can work for many dropshippers. But if you're interested in boosting sales, you must lead customers to your product pages.
That means promoting your Amazon listings off the platform. You can boost clicks and conversions with a healthy dose of modern content marketing. Consider marketing strategies like:
🔶Blogging: Ultimate gift guides and Buzzfeed-style roundups are a great way to drive Amazon traffic, particularly before the holidays.
🔶Influencers and affiliates: It's hard tooting your own horn. Let affiliates and influencers share your product links with their audience, boosting sales on the cheap.
🔶Social media: TikTok, Facebook groups, Instagram Shoppable Ads, and other strategies can boost Amazon traffic. Share live streams, behind-the-scenes footage, Q&As, interviews, and more to build a following.
🔶Email marketing: If you have several buyers on your existing site, encourage them to check out your Amazon store. Contact your current customer list with a promotional email announcing new products on Amazon—and don't forget to ask for reviews, too.
💡 Top Tip: Promotional Codes Always Drive Traffic
One of the best ways to drive sales for your product from these channels is to offer potential customers an exclusive, single-use promo code.
Running a promotion will often result in momentum that carries over to organic, full-priced sales of your other products.
10 - Run Amazon ads
Like Google, organic search results are being pushed down in favor of sponsored ads. As an Amazon seller, you will need to run PPC campaigns in order to make sales.
Amazon Ads lets you display Sponsored Products when customers search for a particular keyword. You pay only when someone clicks your ad, which makes paid ads a great way to drive sales. There are three main types of PPC ads on Amazon:
➡️Amazon Sponsored Products

These are cost-per-click (CPC) ads that promote individual product listings on Amazon. They appear in search results and on product pages. When a potential customer searches for a product, your ad could appear above, alongside, or within search results, or on product detail pages. These ads are great for boosting the visibility and sales of individual products.
Since Sponsored Products show up in the top three listings in a search, you stand a great chance of increasing Amazon sales with paid ads.
➡️Sponsored Brands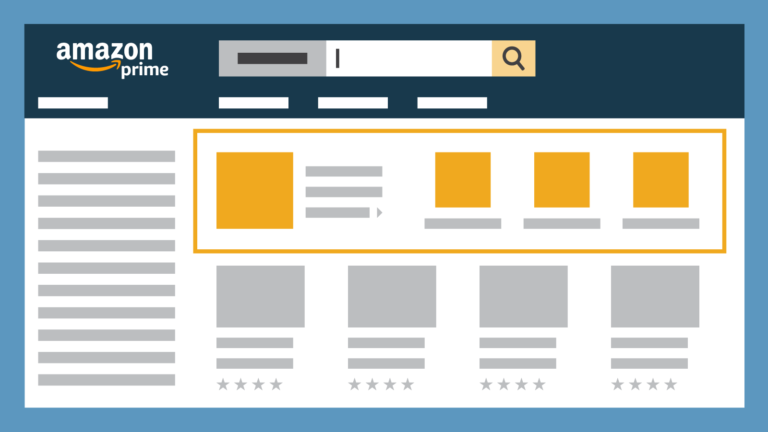 These are also CPC ads but they promote your brand, not just individual products. They feature your brand logo, a custom headline, and up to three of your products. These ads appear in search results and can help increase brand awareness, product visibility, and sales.
💡 Top Tip: Drive Amazon Sales by Creating a Store
While not an ad type in itself, creating a brand store on Amazon gives you a dedicated space to showcase your brand and products. You can drive traffic to your Amazon store from your Sponsored Brand ads.
➡️Sponsored Display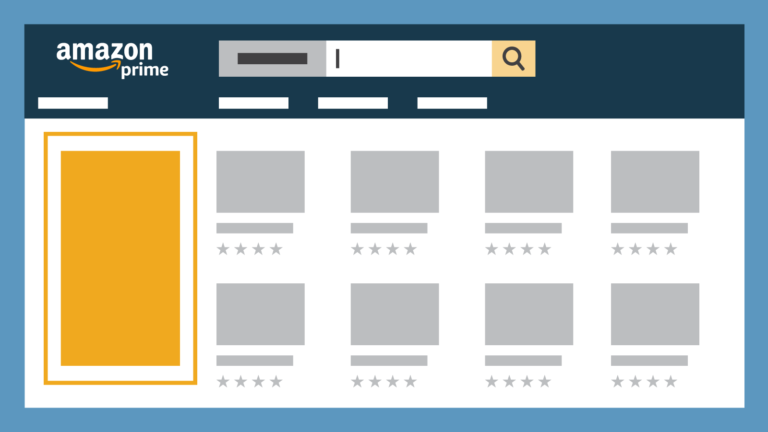 These are cost-per-impression (CPM) ads that can appear on Amazon websites, apps, and devices, as well as sites and apps not owned by Amazon. Sponsored Display ads (which used to be called Amazon product display ads) can target specific customer segments based on their shopping behavior.
These ads are useful for reaching a wide audience, retargeting customers who viewed your products but didn't purchase, or targeting customers who viewed similar products or categories.
Dont panic!
If you aren't a PPC pro, you can use Amazon's automatic campaigns in the meantime. That's the fastest way to get started. But as you learn more about Amazon Ads, you might want to use manual campaign settings.
11 - Qualify for FBA
The main benefit of Fulfillment by Amazon (FBA) is that it gives you access to Amazon Prime shoppers. Plus, Amazon takes care of all the fulfillment and logistics, helping you save more time.
This is well worth the investment because there are over 112 million Prime members. Most Prime members shop for Prime-only products in search, so you're missing out on a lot of customers without FBA.
However, FBA isn't for every dropshipper. This could work for you if you have a high volume of orders and are already established.
If you're unable to do FBA right now, be as competitive with FBA as possible. Always offer free shipping so you can appeal to bargain-hunting shoppers.
The Bottom Line
Thriving in the Amazon marketplace requires strategic planning, patience, and the willingness to adapt.
These 11 strategies, which range from optimizing product listings with high-quality images and persuasive descriptions, to leveraging Amazon's advertising tools and winning the Buy Box, can significantly enhance your product's visibility and sales performance.
However, remember that success won't come overnight. It's essential to continuously track and analyze your results, learning from successes and setbacks.
Implement these tactics, stay updated with Amazon's ever-evolving platform, and you'll be well-positioned to increase your sales and grow your dropshipping business on Amazon.