2020 has been a year for the record books. But, fortunately for eCommerce brands, eCommerce sales increased in several areas, even in the midst of a pandemic.
Although consumers are shopping more online, eCommerce is still a tough game. How can you keep your sales from plateauing, or even decreasing, because of changing consumer habits and competition?
How do you build customer loyalty that translates into dollar signs?
It's time to rethink your customer experience and marketing strategy. Use these 10 tips to build the eCommerce biz of your dreams—and make more sales in your sleep.
10 tactics to rekindle eCommerce sales
1. Write (and use) customer personas
So many businesses create customer personas and promptly file them away, never to be seen again. But you own a business that sells to humans—humans who are, more than likely, different from you.
Customer personas are a critical tool for understanding your customers' needs, hopes, and pain points. If you don't start with an in-depth understanding of your customers, your other eCommerce promotional strategies are moot.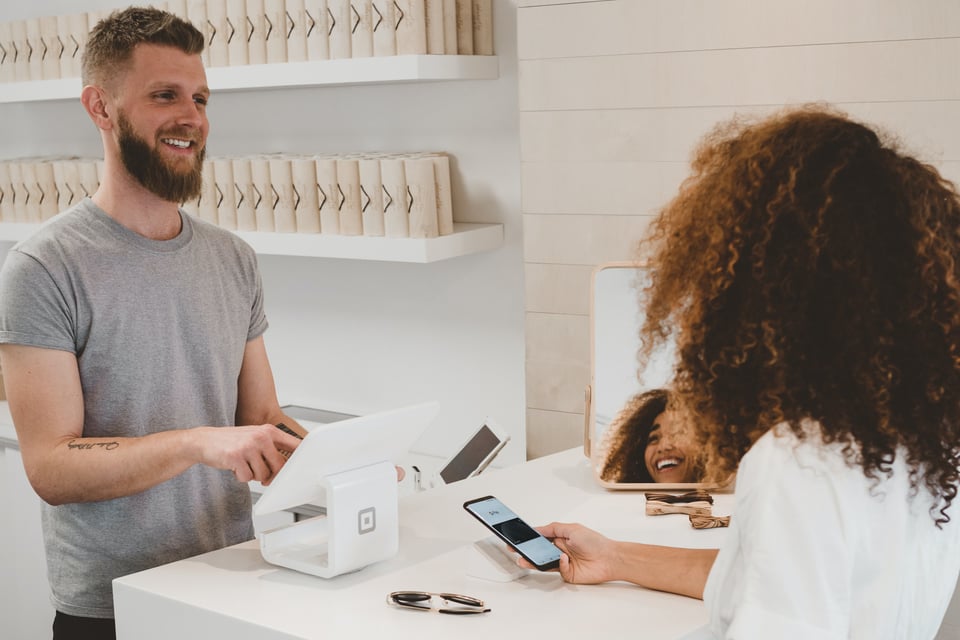 A good customer persona includes things like:
An image or visualization.
Pain points.
Objections and your response to those objections.
Some eCommerce brands create an intricate back-story for their personas. Those are okay, but focus on the meat of your persona before you write her origin story.
Not sure how to write customer personas? Don't worry. HubSpot's "Make My Persona" tool will walk you through the process in a few minutes.
But don't just create customer personas for the sake of making them. Whip them out every time you strategize your marketing, product pages, or customer service. That's the key to communicating effectively to your target audience, touching on all the points they need to hear to give you their business.
2. Paid ads
SEO is a great long-term strategy to get traffic to your site, but there's nothing more immediate than paid ads. But some eCommerce brands shy away from paid ads altogether, citing concerns about ROI and cost.
Yes, PPC ads cost money. But when you approach them strategically, you'll see a better return on your investment. With average CPCs of just $0.88, eCommerce actually has one of the lowest costs in the world of paid ads.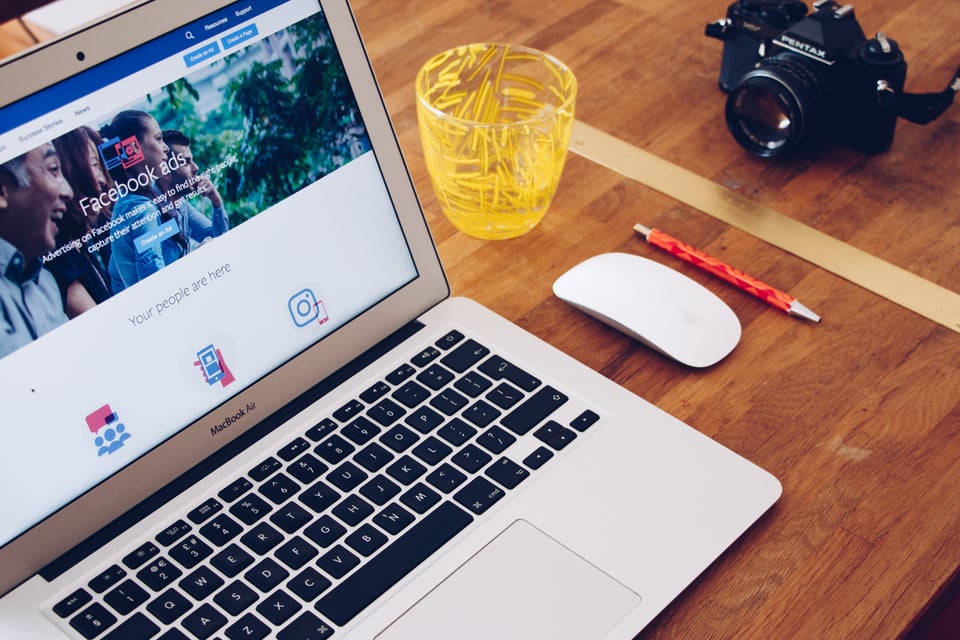 As an eCommerce brand, you can see amazing gains in revenue when you advertise on:
Facebook Ads. If you have a Facebook Shop, that's even better. Route customers directly to your Shop for fewer dropoffs and more sales.
Amazon. This is perfect if you're trying to boost traffic both on and off of the Amazon platform.
Google Ads. Google's Display Network is a good option for remarketing ads, as well as Shopping Ads.
Instagram Ads. This is a great way to promote your product in tandem with an influencer campaign.
Regardless of the advertising platform, though, you still need to structure your campaign for results. Remember your customer personas? Use them to structure your audience segmentation, targeting, landing page, ad copy, and even product photos. Make sure every component of your ad campaign ties to the customer persona.
Use the buyer's journey as a framework to do just that. Every eCommerce customer goes through a period of Awareness, Consideration, and Decision before buying your products. You can create relevant ad copy, landing pages, and offers for every customer persona at the Awareness, Consideration, and Decision stages for hyper-relevant ads.
And don't forget to set up remarketing at every stage, too. That means you might have 6 ad groups running for each customer persona, but this hyper-focused strategy is what you need to stop thumbs.
3. Build trust
Did you know that trust is the number-one factor for a customer making a purchase? 81% of all customers say they have to trust a brand to make a purchase.
Problem is, just 34% of customers actually trust the brands they're buying from. It's your job as a brand to bridge that trust gap.
But that's a challenge for eCommerce. After all, customers can't physically touch your product before buying. They need more proof of your legitimacy than they would from, say, a brick and mortar shop.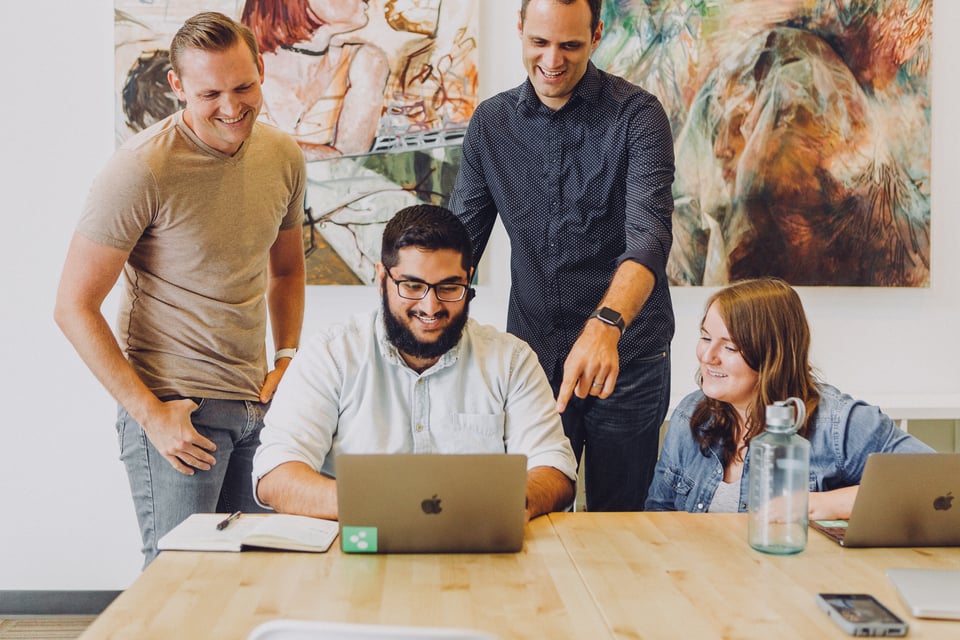 You've got to boost trust. It might sound like a fluffy marketing practice, but there are several ways you can boost your eCommerce trustworthiness, including:
Adding social proof. Customers don't actually want to hear from you—they want to hear from other customers. Include reviews and testimonials to help customers feel comfortable with your site. If you're using a platform like Shopify, you can download an app that routes Google reviews to your shop.
Adding trust badges. Trust badges add legitimacy to your site. Add a seal for your 100% Satisfaction Guarantee, any security certificates you use, and product seals like Certified Vegan or USDA Organic.
Offering no-hassle guarantees. There's no quicker way to lose customers than to charge for shipping, require pricey restocking fees, or slip in unexpected charges. Don't hassle your customers. Remove restrictive policies and sneaky charges. If you can't afford to not charge those fees, build them into your pricing structure from the start.
4. Overhaul the checkout process
Optimizing your checkout process can lead to a 35% lift in conversion rates. That shouldn't be a surprise, given the fact that plenty of customers bounce during the checkout stage.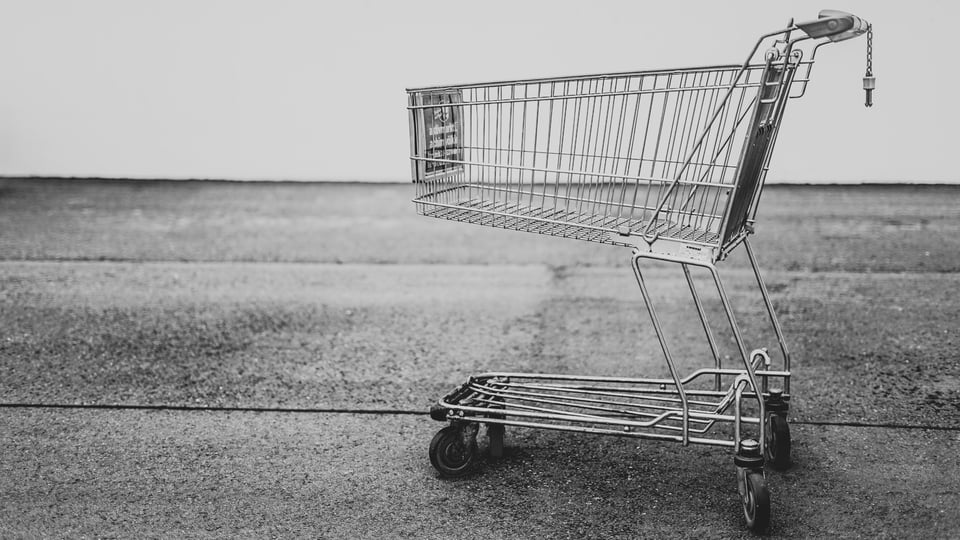 You worked hard to get that customer. Nudge them to finish their transaction and boost your sales with these quick checkout tips:
Always enable guest checkout. Yes, there's value in requiring a login to complete a purchase because you get richer data. But data means nothing if you're losing sales. Offer a login as an option, but always allow guest checkout to boost conversions.
Minimize form fields. Nobody wants to fill out 20 form fields. Minimize your checkout forms to the bare-bones minimum. After all, do you really need a customer's phone number or Instagram handle?
Add a progress bar. But what if you've minimized your forms and people are still abandoning their carts? Add a progress bar. This gives your customers an idea of how long the checkout process will take, leading to an average 16% lift in sales.
5. Beef up your email marketing
Your email account is like a digital home base. But we're living in a world where users get over 120 emails a day. If you're asking for space in their crowded inbox, you've got to make it worth their while.
Fortunately, with a 4,400% ROI on average, email marketing is a worthwhile tactic to boost eCommerce sales. Email encourages repeat purchases and even gives you an avenue to reduce abandoned carts.
Here's how eCommerce pros get sales from their email list:
Say something interesting! Your emails should mostly valuable content, like stories, behind the scenes content, interviews, Q&As, videos, and more. Give people a reason to open your emails.
Segment your list. The more segmented your list, the more personalized and effective your messages will be. Separate subscribers by average order value, number of orders, and product category. Write a different email for each segment and see your sales increase.
Cross-sell and upsell. Based on segmentation and order history, increase your customer LTV with emails. Cross-sell complementary items that go with your customers' past orders. Or, better yet, up-sell them on the upgraded version of their last purchase.
Offer insider deals. Everybody loves saving money. Give email subscribers the occasional 10% off coupon, early access to sales, and rewards programs.
6. Improve your product pages
Are your product pages really selling the value of your product? You'd be surprised how many opportunities you have to overhaul your product pages.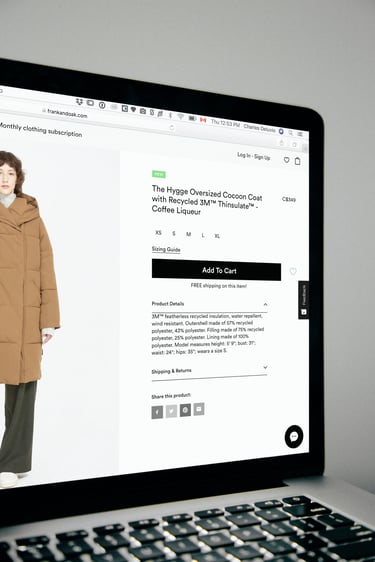 If your sales figures leave a lot to be desired, give them a facelift by:
Adding multiple, hi-res images. You probably have a handful of product images already, but do they give customers a good idea of the product they're buying? Use images with white backgrounds to showcase the product, with rulers or comparison to show scale, and with lifestyle photos to show the product in use. Customers can't touch your product, so you have to overcommunicate with visuals to pull them through to purchase.
Leading with bullet points. Don't start your product listing with chunky paragraphs. Instead, bullet the most important features below the product title. Keep the bullets no longer than 2 sentences and focus on value. How does this product make customers' lives better?
Investing in engaging features. If you sell furniture or other big-investment items, customers need an extra push. Brands like Amazon and IKEA use AR tech that allows customers to try these items in their homes before buying. Bring more eCommerce shoppers to conversion with these innovative AR features.
7. Try conversion rate optimization (CRO)
CRO is a must-have for eCommerce shops, but many store owners don't invest in nearly enough testing. When you test, test, and test some more, your data-first approach will reap dividends.
As an eCommerce seller, you have the amazing chance to test literally everything. Since everything online is quantified and recorded, testing is a no-brainer.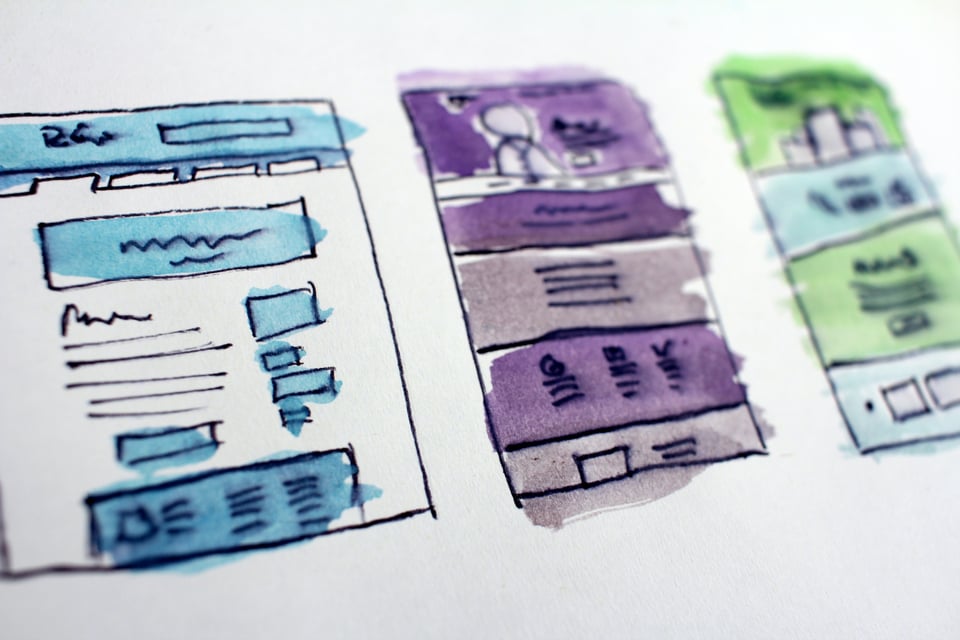 You can manually run split tests and serve different versions of your site to customers, experimenting with:
Page features, like opt-ins, progress bars, or sticky bars.
Form fields.
Cross-sell and upsell promotions.
Text placement, order, and messaging.
Visuals and colors.
The sky's the limit. But remember, test only one thing at a time. Otherwise, you won't know which features were actually more successful. You can also try split testing tools like Optimizely or Google Optimize.
8. Give amazing customer service
Let's say you're selling products without IP protections. What separates you from the other copycats in your space?
Customer service is a differentiator that shoppers care about. Plus, competitors can't steal your sunny disposition or helpfulness, so lean into customer service as a differentiator.
That might mean:
Answering customer questions immediately. Install a chatbot like Drift to answer customer questions any time with real, live humans.
Requesting feedback from VIP customers as well as churned customers.
Replying to all reviews. Yes, all of them. A well-crafted response to a negative review can undo a lot of harm.
9. Add video
You aren't meeting customers in-person to sell your shoes, home goods, or self-care gift baskets. eCommerce brands have to mimic the experience of shopping in real life, which means customers need more multimedia content to trust your brand.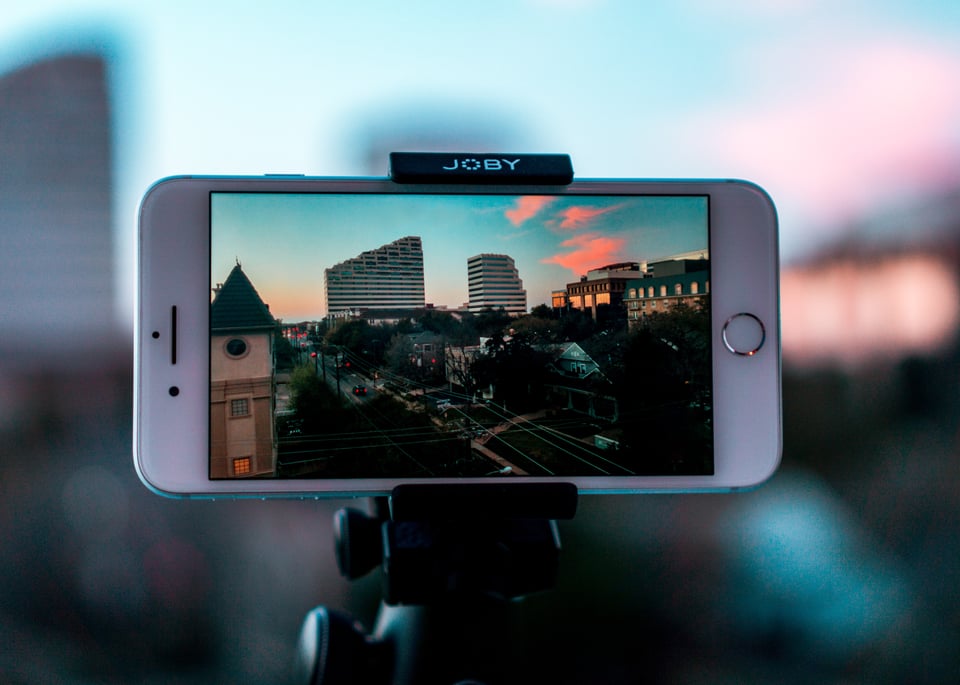 Add videos to your eCommerce site. That might mean:
Adding a one-minute explainer video to your home page. Ruggable does a great job of this.
Sharing influencer or customer unboxing videos. Shoppers love to hear from fellow buyers!
Filming free resources, like vlogs or YouTube videos, and sharing them to the Blog area of your site.
These videos, at a minimum, should give customers an idea of why they need the product, the problem it solves, and how to use it.
10. Create timely offers
Depending on your product, you might have some seasonality to your business. In all likelihood, you rely on Black Friday, Cyber Monday, and other big holiday shopping events to boost sales.
But there are other ways to do timely offers outside of Q4. If you sell swimsuits, that means ramping up your marketing efforts a month before customers want to hit the beach. This makes your product offering more relevant, creating a sense of urgency for customers to quickly complete their purchase.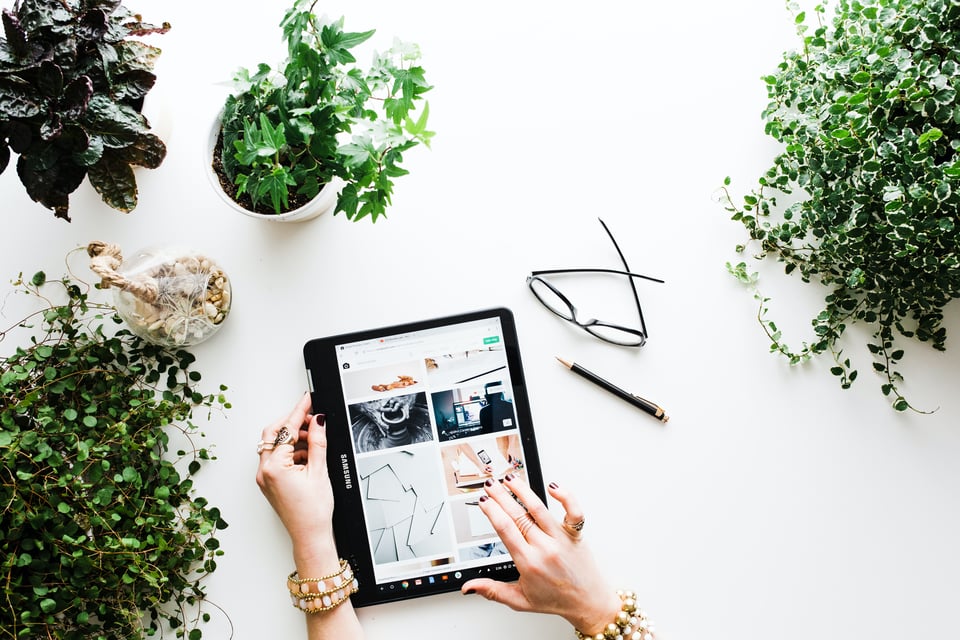 That might mean:
Tapping into Q4 sales. Yes, this seems like an overplayed tactic, but Q4 sales are a big, big deal. Optimize your PPC campaigns and set a generous budget, advertising well in advance of November. This is also the time to ramp up your email marketing list, too.
Bundling products. Do you have a handful of high-margin products? Try pulling them together into a limited-time bundle and promote them to your email list—complete with a countdown clock.
Creating exit offers. Don't let customers bounce off your site. Exit offers are a timely way to keep people on-site. It interrupts the user experience, so use popups sparingly, but they reduce bounce rates and boost sales.
The bottom line
eCommerce is all about customer experience. Give site visitors a reason to buy from you with these 10 smart, revenue-boosting tactics. That means:
Writing customer personas—and using them
Creating paid ad campaigns
Adding trust-builders, like reviews and testimonials, to your site
Improving the checkout experience
Taking an email-first approach to eCommerce
Improve your product pages with better media and text
Testing everything with CRO
Overhaul your approach to customer service
Invest in video content
Motivate customers to buy with timely offers
You've put your blood, sweat, and tears into this business. Keep your hard-won customers around longer so your business weathers any storm.