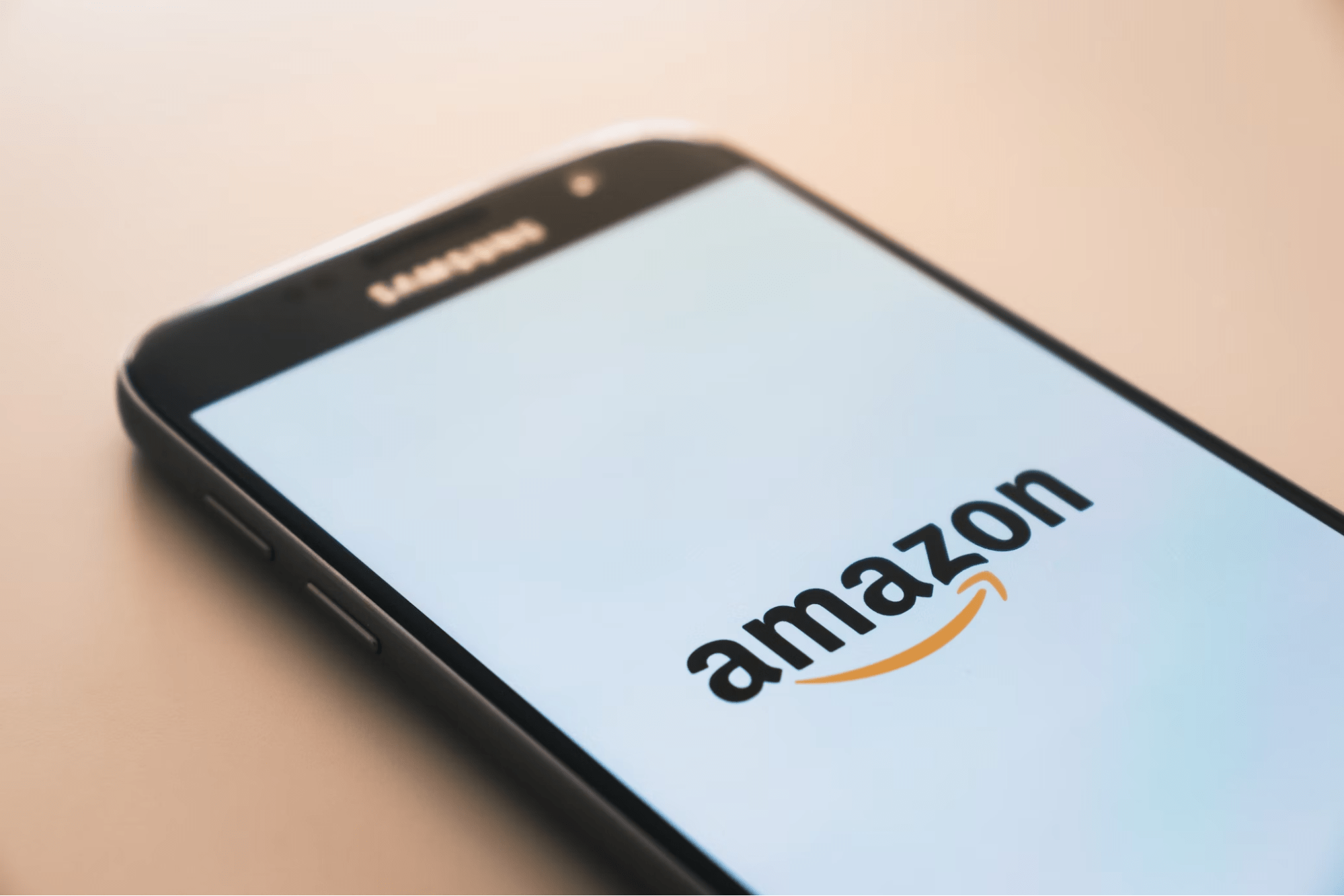 Source: Unsplash
Being a seller at a big online marketplace such as Amazon isn't easy. Having to worry about possible seller account suspension and staying compliant with their Terms of Service can be stressful.
You know very well that a blocked listing or Amazon seller account suspension will massively impact your profits.
In this article, I'll walk you through common mistakes that result in a suspended Amazon account and what you can do about getting your account reinstated.
A Word from the Experts
Before we get started, check out this video where I speak to Chris McCabe, who has worked closely on Amazon's Seller Performance and Policy teams and now consults with Amazon sellers helping them when their accounts have been suspended.
A truly valuable piece of advice I learned practicing eCommerce is to watch out for early warning signs before your Amazon account gets suspended.
An Amazon suspension is preventable, and a smart online seller will try to avoid it.
A highly efficient seller will diligently sift through the myriad of misconceptions and misinformation in seller forums or groups to gather real intelligence about how Amazon works internally.
The right approach when your seller account has already been suspended is to take things from an individual strategy perspective rather than using a cookie-cutter approach.
What Are Amazon Account Suspensions?
When your Amazon account gets suspended, you should receive a suspension notice via email right away. What this means is that you will no longer be able to sell on Amazon.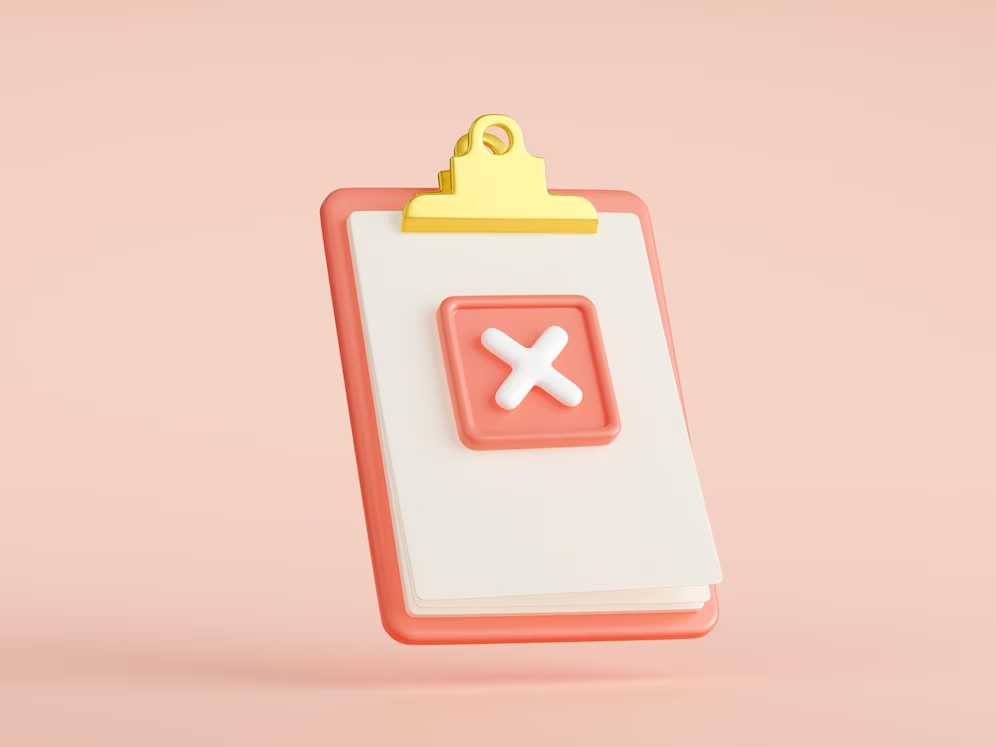 Source: Freepik
You can find out exactly why your account has been suspended by checking your performance notifications within Amazon Seller Central.
In my experience, there are two things that could lead to a suspended seller account:
👎 Performance-based suspensions
Failing to meet Amazon's performance standards can result in an account suspension. Your performance metrics are assessed, including your:
Additionally, I've found that if you don't meet Amazon's targets in terms of performance, your seller account can be suspended.
👎 You've violated Amazon's policies
If you're selling restricted products or you simply aren't complying with Amazon's selling policies, you can bet your bottom dollar that they'll suspend your account.
🤔 Why Has My Amazon Buyer Account Been Suspended?
If your selling account has been suspended and it is linked to your buyer account, it too will be suspended.
Two Common Amazon Seller Mistakes
Let's go through some of the most common errors that Amazon sellers make that result in a suspended account.
❌ Ignoring the warning signs
It's rare that an Amazon seller account will be suspended or be considered for suspension out of the blue. Usually, there's been some type of warning leading up to the account suspension.
The Amazon team considers all these previous warnings. They conduct a review to determine whether you made significant enough changes or if you have responded to these warnings since you received them.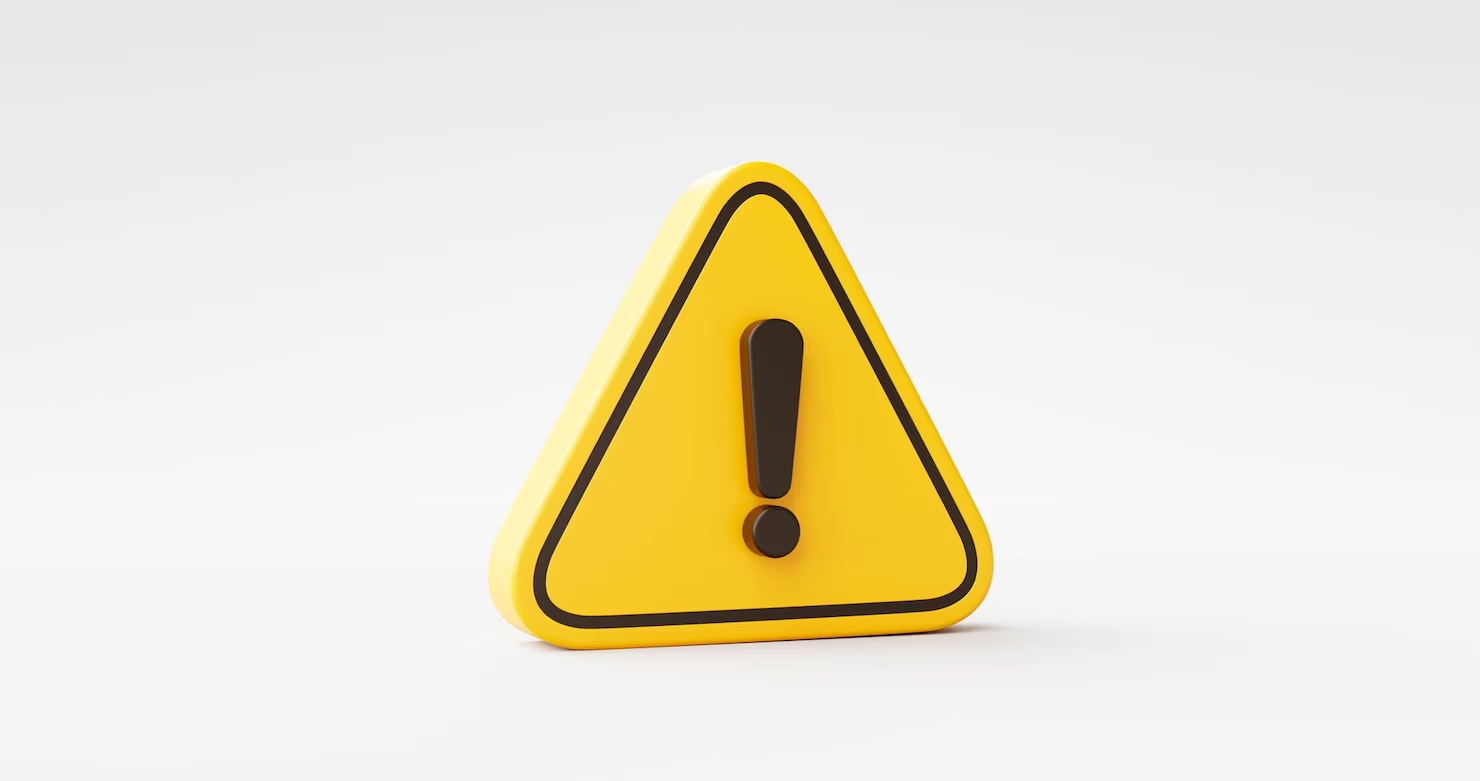 Source: Freepik
One of the most common blunders among sellers is when warning signs are missed because people think the messages from Amazon are just bots.
This can't be further from the truth. In fact, the warning signs can actually give you a clue about how close you are to an actual account suspension, and the perfect counter for that is to give it the attention it deserves.
"If you are countering the warning messages from Amazon one at a time, you reduce the odds of the algorithm catching up with you. It becomes a risk assessment practice that will help protect your account overall." — Chris McCabe
❌ Suspended sellers are being evaluated on their behavior
Another type of common mistake is when sellers grab and copy-paste generic templates on their letter of appeal.
I want to put a strong emphasis on this one. Sellers must keep in mind that they are being evaluated based on their individual seller behavior. This is in terms of past policy violations, account history, and the type of products they sell.
The letter of appeal with the corresponding plan of action should directly address the issues stated in the warnings or suspension notice.
⚠️ Everything Is a Major Infraction
In the present Amazon marketplace climate, an innocent violation or minor infraction is treated as if it is a major infraction.
Amazon has become much more aggressive in policing seller accounts.
Putting content in the title that doesn't belong there, such as "Apple compatible," is a common violation. This is because it is treated as trademark infringement in terms of intellectual property and may even lead to swift suspension.
The Amazon Seller Performance team is fairly straightforward on policy-related account suspensions.
For instance, in performance suspension, your metrics on the site have to be in range as often as possible. If your late shipment metric is over 4%, you may just be auto-suspended as opposed to having an auto-warning for the rest of the year.
A New Trend: Product Safety Complaints
Another big thing on Amazon right now is product safety complaints.
There have been initiatives of policy enforcement by Amazon for the prevention of future safety complaints because they want to polish the image of the marketplace.
If you get enough product safety complaints, your entire seller account may be suspended.
Chris says, "If you get enough product safety complaints, you will get your entire account suspended because if Amazon thinks that by suspending you now, it will save them a lot of work from a liability standpoint, they will do it."
They believe that product safety complaints hurt the integrity of the marketplace.
👉 Top Tip: Get Authenticity Letters from Your Suppliers
Counterfeit products or inauthentic items in Amazon's world don't mean what it does in layman's terms.
For Amazon, it is a catch-all term that may even include a packaging upgrade that a buyer may interpret as a knock-off item if it wasn't corrected on the product detail page.
As an Amazon seller, you might feel you are being accused of selling counterfeits, and this can cause negative product reviews.
A good countermeasure is to get authenticity letters from your suppliers.
How to Get Your Amazon Account Reinstated
To have your account reinstated, there are four main steps you should follow:
💭 Understand why your account is suspended
You need to find out exactly what the reason behind your suspension is. You may not find this information in your suspension email. Instead, you'll need to check your notifications on Seller Central.
If you've been suspended due to performance, you'll need to analyze your customer metrics and see if there are targets you're not meeting.
Also, if you're receiving negative feedback, read the comments buyers are leaving on your product listings to see what changes you can make.
📃 Develop your plan of action
You are going to have to send an appeal letter to Amazon to reverse your account suspension.
⬇️ Keep reading for my top advice for writing your appeal letter.
This letter needs to include a clear action plan that details what you're going to improve based on customer feedback and buyer complaints.
Your plan should be realistic and must meet Amazon's standards if you want to get your seller account reinstated.
So, take the time to assess your business and examine your performance metrics closely to identify what actions you need to take.
📧 Submit your appeal
Now, you'll need to submit your appeal to Seller Performance through the notification page of the Customer Metrics section of your account.
The appeal button should appear in the notice that you receive about your suspended Amazon account.
⏳ Wait for Amazon to respond about your selling privileges
Amazon typically responds via email within 48 hours of receiving your appeal. However, there have been cases where it's taken them longer than this to respond.
Note that a response does not mean your suspension has been lifted or that your account is reinstated.
Amazon seller accounts can be reinstated, denied, or banned:
Denied: This means your suspension appeal was rejected, but you can still submit a further plan of action.

Banned: Your appeal has failed multiple times, and Amazon will no longer communicate with you regarding your account.

Reinstated: You can now resume your Amazon business, provided you stick to the measures you established in your plan of action.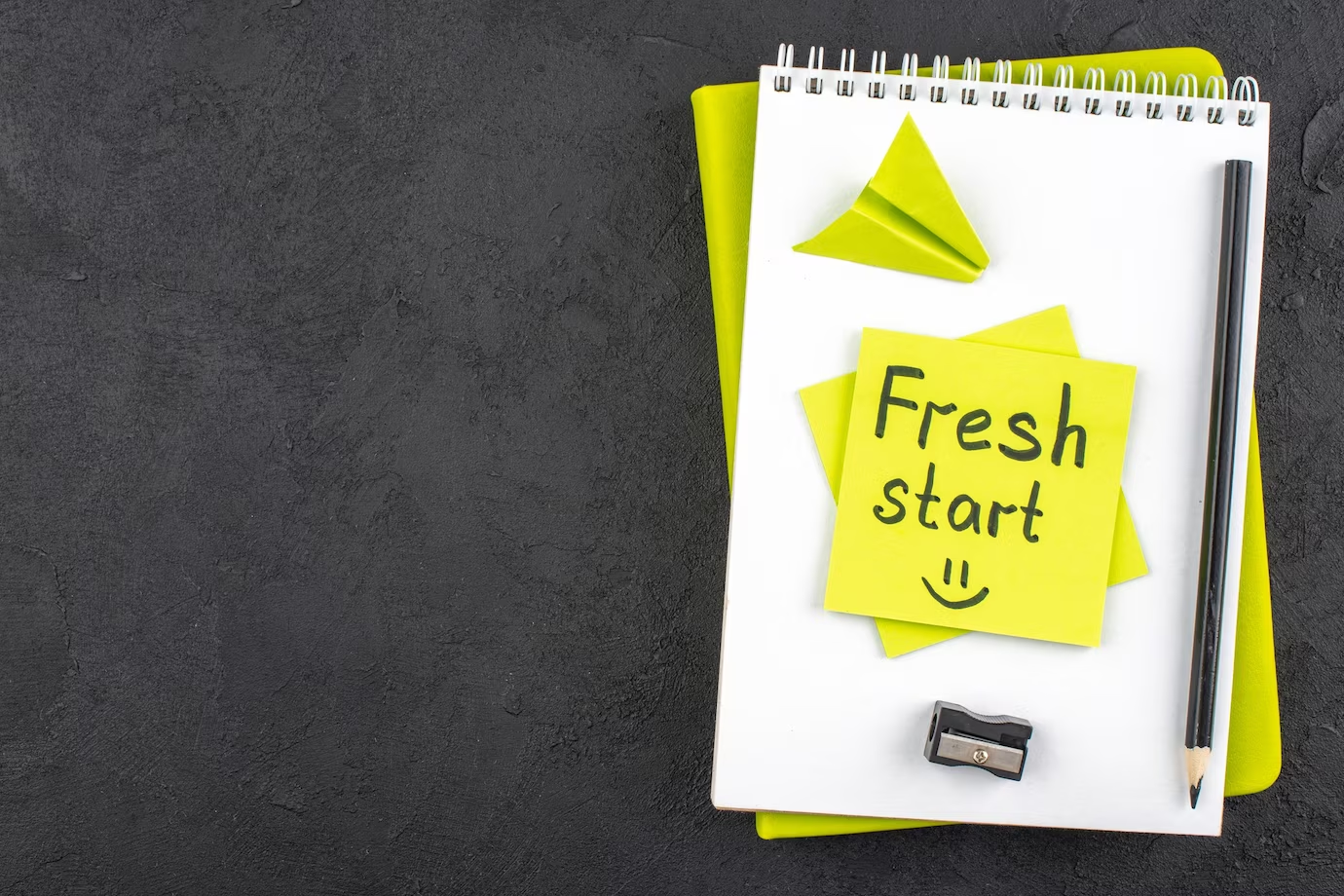 Source: Freepik
👉 Top Tip: What to Do If Your Account Is Reinstated
Step number one? Learn from this experience. Your priority now should be to keep a close eye on your customer metrics and sales.
You may also want to spend some time ensuring you completely understand Amazon's rules and policies before taking any further action on your seller account.
My Advice for Writing Your Appeal Letter to Amazon
Before you hit the appeal button on the Amazon Seller Central page, here are a few things worth keeping in mind:
Take a step back
Learn how to take a step back and not cave into a knee-jerk reaction. You may feel that competitors are out to sabotage you or that buyers simply want free return shipping. This mindset won't help you.
Instead, handle this situation with a mature approach and think of the appeal process as an opportunity for you to learn. Ask yourself, "Is it performance, or is it policy?" and move on from there.
Remove emotion
In drafting your appeal, it is essential to take emotion out of your writing. Amazon's evaluators are already numb to these things.
Instead, what they want is a proactive plan of action to see if you have understood the underlying causes that got you suspended to begin with.
Show them your understanding
Your letter should clearly and directly show Amazon that you know and understand the exact reason for your suspension. You need to list what caused the suspension, how you failed to meet seller standards, or how you violated their policies.
You must show Amazon's evaluators that you now fully understand why your account was suspended. This indicates to them that you know what you need to do to prevent it from happening again.
Prove that you have a prevention plan
The letter of appeal is your opportunity to prove to them that you have an actual prevention plan for future complaints.
They will not reinstate your account if they think that your plan of action is weak and won't prevent future complaints.
🛑 Examples of What to Include in Your Prevention Plan
You need to be able to prove that you've not only tackled the problem but that it won't happen again. Here's how you can include this in your appeal:
Explain how you won't end up breaking Amazon's rules about a particular product again if you've deleted the listing.
List what processes you're putting in place to track your orders more closely so that they arrive on time. You also need to let them know if you've changed your courier.
Detail how you're applying stricter measures of checking orders before they're dispatched or before involving more staff in this part of the process.
Present a practical solution
Ensure that the ideal solution you present to Amazon is something you can actually deliver.
Over-promising and under-delivering is a really bad plan of action. If you get a complaint next month, you are more likely to get suspended. The Amazon team evaluates your appeal based on the credibility of what you present.
✍️ What Makes a Good Plan of Action?
A good plan of action must have information that talks about processes such as:
New quality control and inspection methods.
New item quality assessment.
Performance tests that are being observed on an ownership level and being audited on a managerial level.
Amazon's evaluators won't reinstate you prematurely, as they can be audited for "bad reinstatement on a weak plan of action." They want a thorough check on product quality.
Keep it brief
Short and sweet is the aim of the appeal game when it comes to Amazon. Your letter needs to be to the point. Using bullet points, for example, can help the reader understand your argument quickly and clearly.
"Amazon seller account suspension is preventable. There are warning signs if you know how to look for them." — Chris McCabe
Final Thoughts on Amazon Account Suspension
My final piece of advice? Bear in mind that Amazon thinks in terms of which market players are going to be worth their time, and who can double or triple the revenue year after year.
The key element to remaining competitive in this tough environment is to remember that account suspension is preventable.
If you are willing to learn how to tackle the warning signs as they come and create a solid plan of action with proactive measures in place, you can avoid a suspension entirely.
Do you have a personal experience with Amazon account suspension and reinstatement? Please comment below. We would love to hear from you!
If you'd like to take your Amazon business to new heights and continue selling like a pro, consider using Spark Shipping.
By automating your entire eCommerce process, you can make your money work harder for you.
Book a demo to learn more about how our automation solutions can give your Amazon store a serious boost.
---