eCommerce is a tough industry—that's why many beginners start out with a dropshipping business.
Dropshipping is easier than fulfilling everything yourself, but it still has its challenges.
One of these is efficiency. As your business grows you will spend more and more time at a computer fulfilling orders.
It's boring, time consuming and it makes it difficult to scale your dropshipping business. What happens when you have more orders than you can possibly process?
Using dropshipping automation software could be the solution. It allows you to:
✔️Spend less time on manual tasks
✔️Increase your profitability
✔️Make fewer errors
✔️Scale your dropshipping business sustainably
You'll also get your life back and avoid burnout!
There are lots of automated dropshipping tools available—you can use one on its own or a combination of several. They handle repetitive tasks and make your business more profitable and efficient.
This article lists 11 of our favorite dropshipping automation apps by category to help you get started.
Category One: Email Marketing
Email is critical for you and your customers to communicate. Many emails require a unique personal response. These include questions, complaints, positive feedback, etc.
But other, more transactional emails are ripe for automation—with the right tools, of course. Examples include order confirmations, follow-up requests for feedback and delivery notices.
Here are our favorite email marketing tools:

If you're new to email automation, start small with Mailchimp. It's free for your first 2,000 subscribers, so it's a perfect solution for scaling your dropshipping business. Mailchimp can help you write automated emails for:
Welcome sequences
Tracking information
Customer feedback requests
Customer anniversaries or reminders
And more
Best of all, it includes pre-built templates that save you time. Mailchimp might be a beginner's tool, but it does have powerful automations for dates, product retargeting, customer journeys, and more.
But Mailchimp isn't designed specifically for dropshipping or an eCommerce business. If you want email automation software designed for abandoned carts, we recommend Recapture Abandoned Carts.
Recapture is designed to prevent abandoned carts on Shopify stores. It's easy to use, has a non-cluttered UI and is out-of-the-box ready to go with high-quality default content.
And, most importantly, it works—the tool has recovered over a hundred million dollars worth of sales.
Its templates are automatically generated, meet industry best practices, and are flexible. There's plenty of room to add your brand's logos, colors, and any other customizations you need.

We also like Recapture because it stops sending abandoned cart emails once a customer makes a purchase. This prevents you from harassing customers with unnecessary messages.
Recapture's specialist features mean we recommend you use it for your abandoned carts, rather than a generic email marketing tool.
Category Two: Task Automation
It's all very well having lots of automated dropshipping software. But your process isn't truly automated if you're having to send information between these tools manually.
Task automation software allows you to make complex multi-app processes happen automatically.
Here are our favorite task automation tools:

If This, Then That (IFTTT) allows you to make up to five app connections for free, so it's a great place to start. You can also sign up for a free 7-day pro trial which allows you to make up to 20 connections. IFTTT is a great free tool for simple connections. Just be sure to check your connections often—it is known for occasional bugs.
If you want something more advanced and reliable, try Zapier. Its advanced features mean it can connect two or more applications without breaking a sweat.
For example, if you want to get a text every time a customer places an order, Zapier can do that. It can even automate dropshipping tasks, like email marketing list segmentation and customer feedback collection—all things that IFTTT can't do.
Zapier does have a free version but this is limited to 100 tasks per month, not connections. This means that your automations could cut out on you if you have a busy month. The starter package starts at $19.99 per month and includes 750 tasks per month.
Shopify Flow helps Shopify online store owners manage their apps and to-do list. It can access almost any datapoint in Shopify and create connections between the apps that online store owners use.
For example, it can automatically create a customer support ticket if you get a bad review, organize customers by LTV, or send out a win-back email sequence for at-risk customers.
Shopify Flow is great for dropshippers because it has a number of pre-built templates designed to automate common eCommerce tasks. Alternatively, users can develop their own custom workflows by setting up triggers, conditions and actions.
Shopify Flow has an easy interface that makes managing dropshipping a breeze.
Category Three: Product Management
Order fulfillment, manufacturer relationships, tracking—product management takes up a huge amount of your time as a dropshipper.
You probably wouldn't want to automate every part of your product management—this is one area that requires a human touch. But there are several examples of automated dropshipping tools that help you save time in this critical area.
Here are three of our favorites: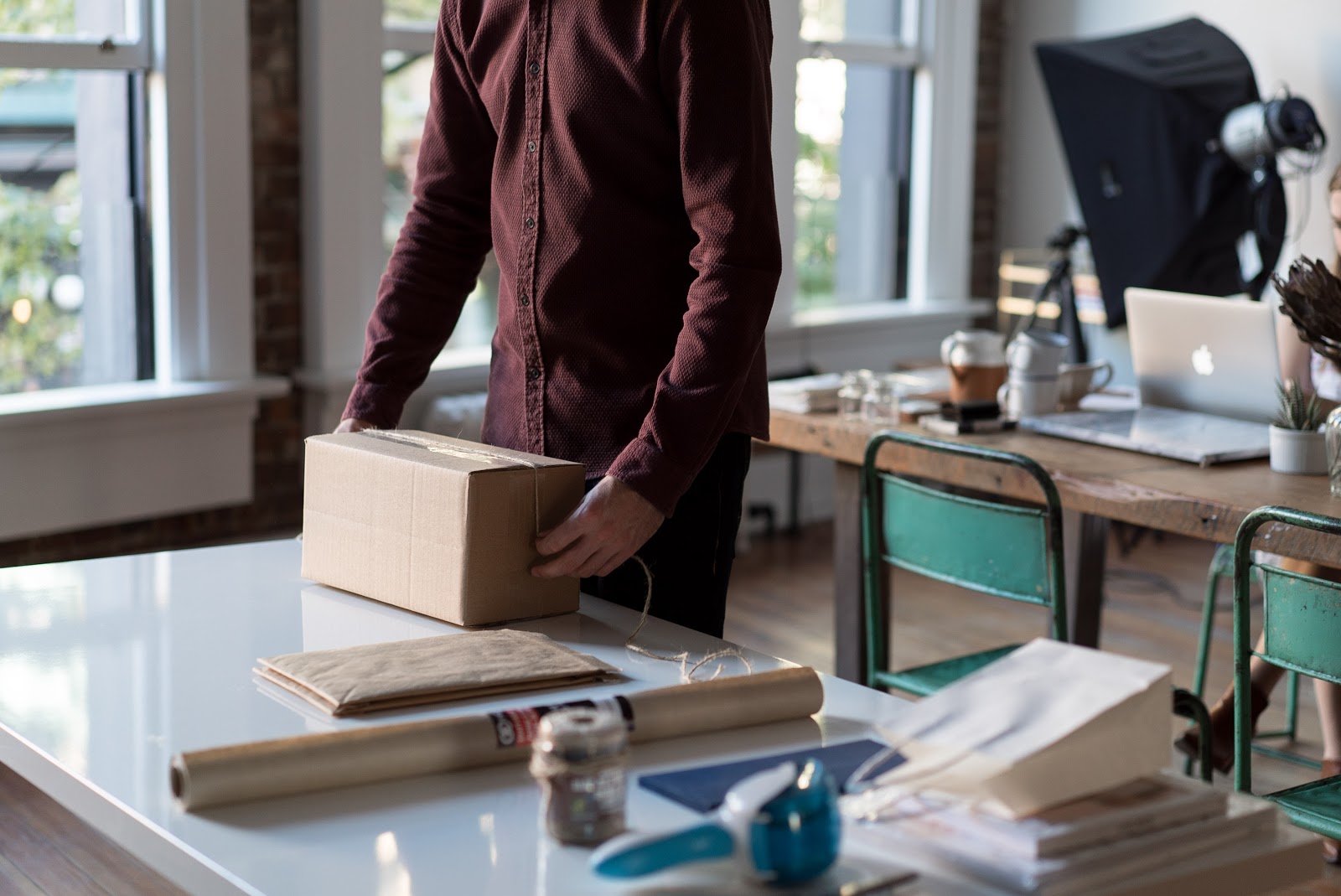 DSers is dropshipping software that was originally only for AliExpress, but has now expanded to cover Shopify and WooCommerce too.
It makes it quick and easy for an eCommerce business to source dropshipping products and manage their suppliers. They can also process their orders and make payments in bulk, essentially allowing them to place hundreds of orders in just a few seconds.
It also sends order tracking updates that you can share with your customers, so they know exactly when they will receive their package.
DSers has a free account option, but most of the automations are disabled. The advanced version is $20 per month and allows up to 10 stores with 20,000 products.
If you're a WooCommerce or WordPress person, WooDropship is another great product management automation tool. In fact, you can control your entire WooCommerce online store directly from the WooDropship dashboard or via its Chrome extension.
You'll need to work exclusively with AliExpress to use WooDropship, though. This tool automatically populates product details and customer orders on AliExpress. Just pay for the order and you're done—no need to enter any manual data.
Unlike DSers, WooDropship's free plan does include some automation. But you can only fulfill up to 10 customer orders per month. For $14.99 per month, you can increase this to 100.
So what happens if you don't use AliExpress, Shopify, or other dropshipping platforms? In this situation, it's best to work with a tool designed to work with any vendor, supplier, or dropshipping platform.
Spark Shipping gives you more freedom. It saves you handcuffing yourself to a solution because of your eCommerce platform.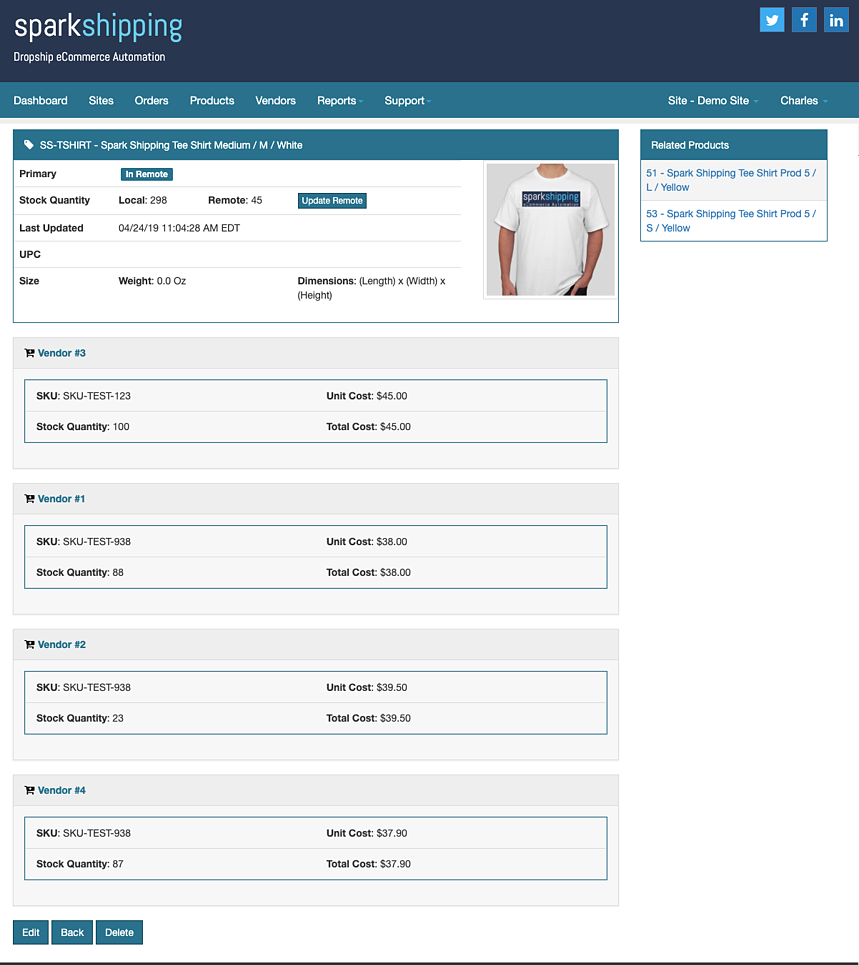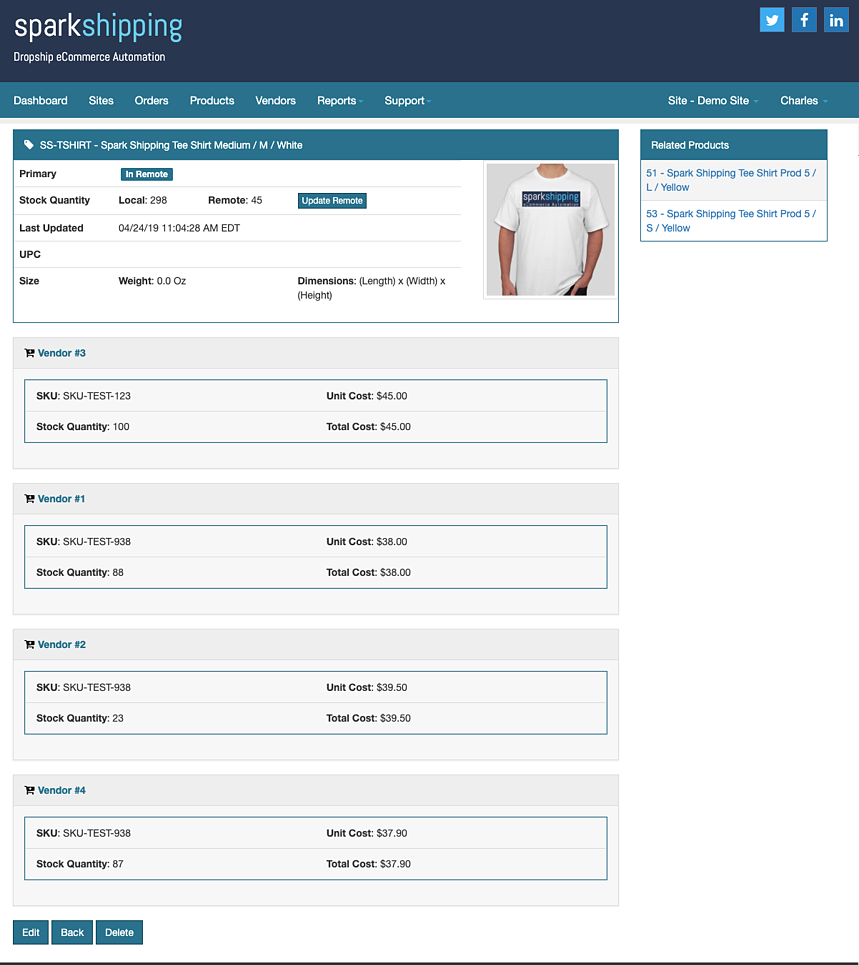 Spark Shipping is an end-to-end automation platform for dropshipping. We help with product management as well as inventory, order fulfillment, and even tracking updates from UPS or FedEx.
We allow online store owners that use multiple platforms or dropshipping suppliers to place an order at the touch of a button. No more repeatedly filling out your details.
We minimize inconsistencies by normalizing your order information and sending it in the correct format to each of your suppliers. This solution is ideal if you're on big platforms like Amazon or Magento, and need access to a diverse number of dropshipping suppliers
Want to see Spark Shipping in action?
Category Four: Customer Service
As a dropshipper, you're probably selling the same products as some of your competitors. So how can you differentiate your dropshipping business?
Providing amazing customer service is one way to make your business stand out. Your competitors can't copy your approach to customer service. Plus, great customer service helps ensure continued brand loyalty and reorders.
Good customer service tools cost money, but you'll easily recoup the cost in repeat orders, word-of-mouth marketing, and brand loyalty.
Here are three of our favorite customer service tools:

ChatBot's LiveChat is a customer service platform that lets people send instant messages to your business.
It offers an AI chatbot that gives shoppers immediate answers as if they were speaking to a human. This not only increases your response rate, but it will even reduce the number of support tickets and emails clogging your inbox.
The chatbot can welcome customers, filter out spam messages, respond to messages sent after hours and guide customers through an FAQ. It can even capture leads and automatically segment and qualify them.
Tidio is another powerful AI chatbot that gives visitors an automated welcome message and pre-chat survey.
It provides a broader range of chat tools than LiveChat, which may be more suited to dropshipping sites.
Messages can be triggered by a range of visitor actions, including: cart abandonment, leaving the website, returning to the website, time on page and form abandonment.
Users can also monitor who is visiting their website in real-time and how Tidio has contributed to sales, as well as track user behavior on their site.
Chatbots are great for answering basic customer questions. But great customer service requires a human touch. Depending on your product, you might need helpdesk software to give customers the support they need.
Zendesk is an automation tool that connects each customer's support ticket with a live representative. Putting them in touch with a real customer service agent improves the customer experience and decreases the number of emails in your inbox.
You pay by the agent, too, which means the cost scales with your dropshipping business.
Automate your Dropshipping Business Today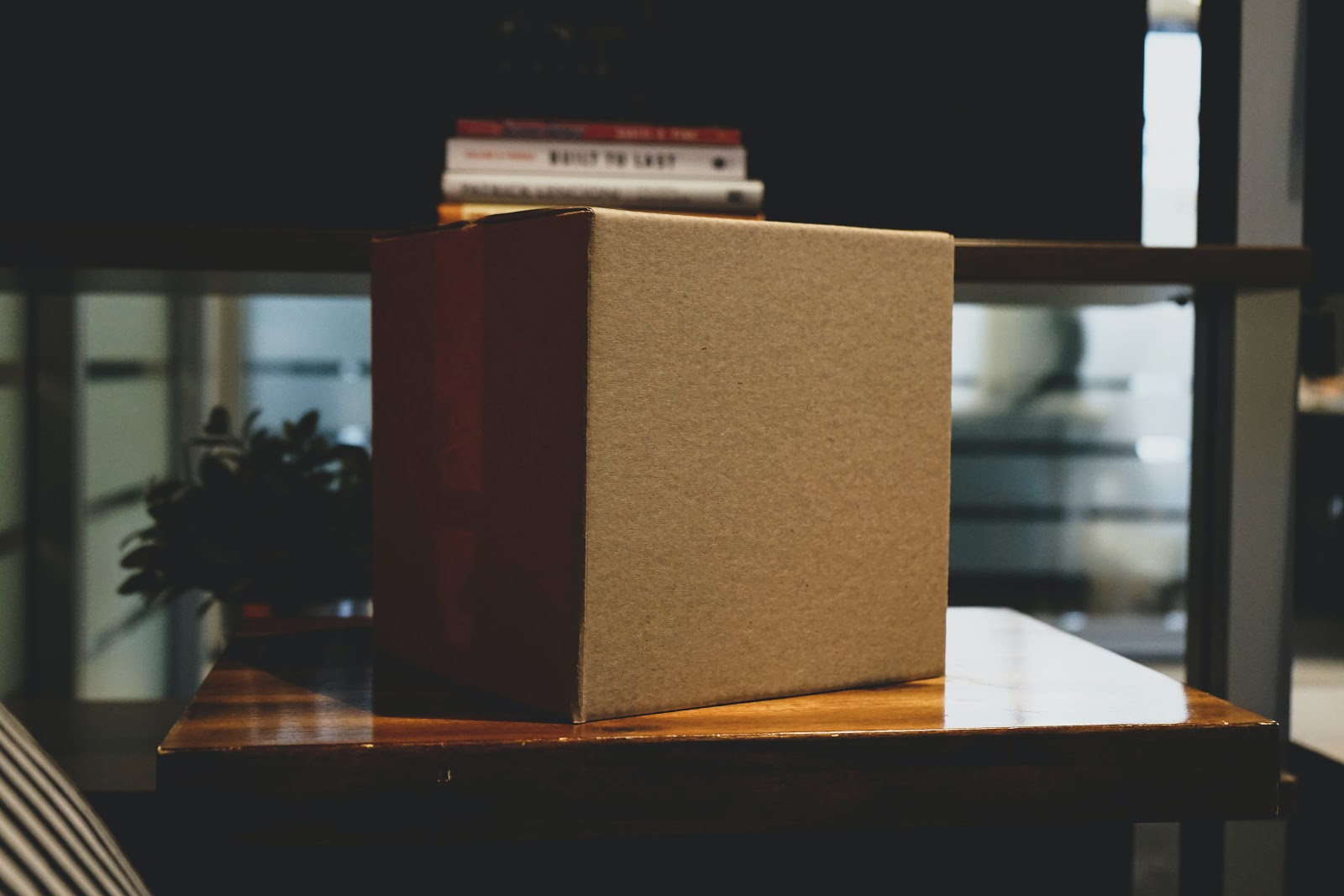 There are lots of different stages to the dropshipping process and successful business owners understand each in detail.
The right tech stack can mean the difference between profitable, pain-free dropshipping and an operation with poor margins that burns you out quickly.
Make the most of your free time and save more money with automated dropshipping software. These 11 tools will save time, money, and sanity and allow you to scale your dropshipping business.
Want to see Spark Shipping in action?