Dropshipping might have a negative connotation in some spaces, but it's an effective and legitimate way to grow an eCommerce brand nearly overnight. You might need to get a little creative to do it, but dropshippers can create lasting businesses and enjoy stable profits. All you need is the right approach.
Chances are, you know which products you'd like to sell, but for most dropshippers, the major roadblock is selecting the right dropshipping supplier for your chosen products.
Suppliers are critical to dropshipping because they warehouse and ship products for you. They're a crucial cog in the dropshipping machine, and without a high-quality supplier, your business will fail.
While you're free to source suppliers from around the globe, many dropshippers prefer to work with a domestic supplier. Anton Kraly of Dropship Lifestyle (DSL) shares his insights on why you should choose domestic suppliers and the four steps to finding them.
Why Choose a Domestic Dropship Supplier?
Platforms like AliExpress make it easy to find cheap suppliers overseas. You can sign up, choose a handful of suppliers, and call it a day. Plenty of new dropshippers do this, but it isn't always the best option. If you're trying to build a brand with longevity, a domestic dropship supplier is more beneficial to your business.
1 - Improved understanding and a long-term relationship
Overseas dropshipping suppliers come with time lags, language barriers, and cultural differences. Misunderstandings and delays are par for the course with this option, which can lead to a lot of headaches in your business.
If you choose a domestic supplier, you're closer to them regarding time, geography, culture, and language. It's easier working together when you can understand and trust each other from the start.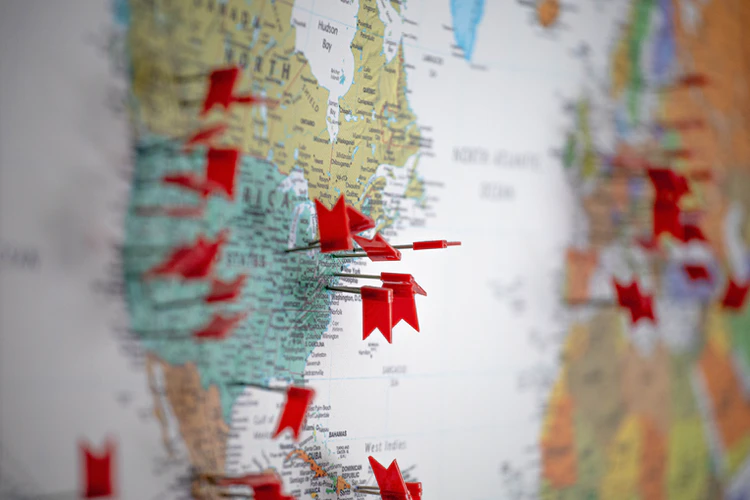 2 - Faster shipping
Odds are, your shoppers don't want to wait three weeks for a product to come from the other side of the world. That leads to a bad customer experience, especially in the era of Prime 2-Day shipping. Your shoppers expect quick turnaround times, which means you need to go with a domestic supplier.
Domestic dropship suppliers are geographically closer to you. Even if you're in Oregon and they're in Pennsylvania, it's much faster to ship products to customers from across the country instead of from across the world.
3 - Better product quality
To be fair, there are plenty of high-quality suppliers overseas. The problem is, you can't be sure of what you'll get. Poor product quality is common when you turn to overseas suppliers.
Domestic dropship suppliers can certainly have quality issues, too, but it's easier for you to hold them accountable. You build a relationship with them that helps you resolve quality issues.
Because domestic suppliers tend to source higher-quality goods, you'll give your customers a better experience and minimize product returns. You can also often justify charging higher prices for your products because of the quality, which is always a win!
4 - Better cash flow management with credit terms
Some dropshippers, like Anton Kraly, prefer to pre-pay for products to rack up credit card reward points. But if you're just starting, you probably don't have the cash to throw around yet.
International suppliers will typically require upfront payment, which can mess up your cash flow. On the other hand, domestic dropship suppliers will often offer credit terms.
If you land a supplier with a good Minimum Advertised Price (MAP) policy, they often give you 30 - 90 days to pay your invoice. That's a huge boon to your cash flow! It means you can address invoices after you've started selling your products, which means you can avoid debt.
5 - Evolve into something bigger than dropshipping
You're free to dropship for the rest of your life if you want. But is that all you want from your growing business?
Kraly recommends dropshipping as an important first stepping-stone for aspiring eCommerce entrepreneurs. If you play your cards right, you can build your dropshipping business into a profitable and sustainable eCommerce store.
Of course, you can't get to this level with a subpar supplier. It's important to forge deep bonds with domestic suppliers over time so that when you're ready to move beyond dropshipping, you already have relationships in place.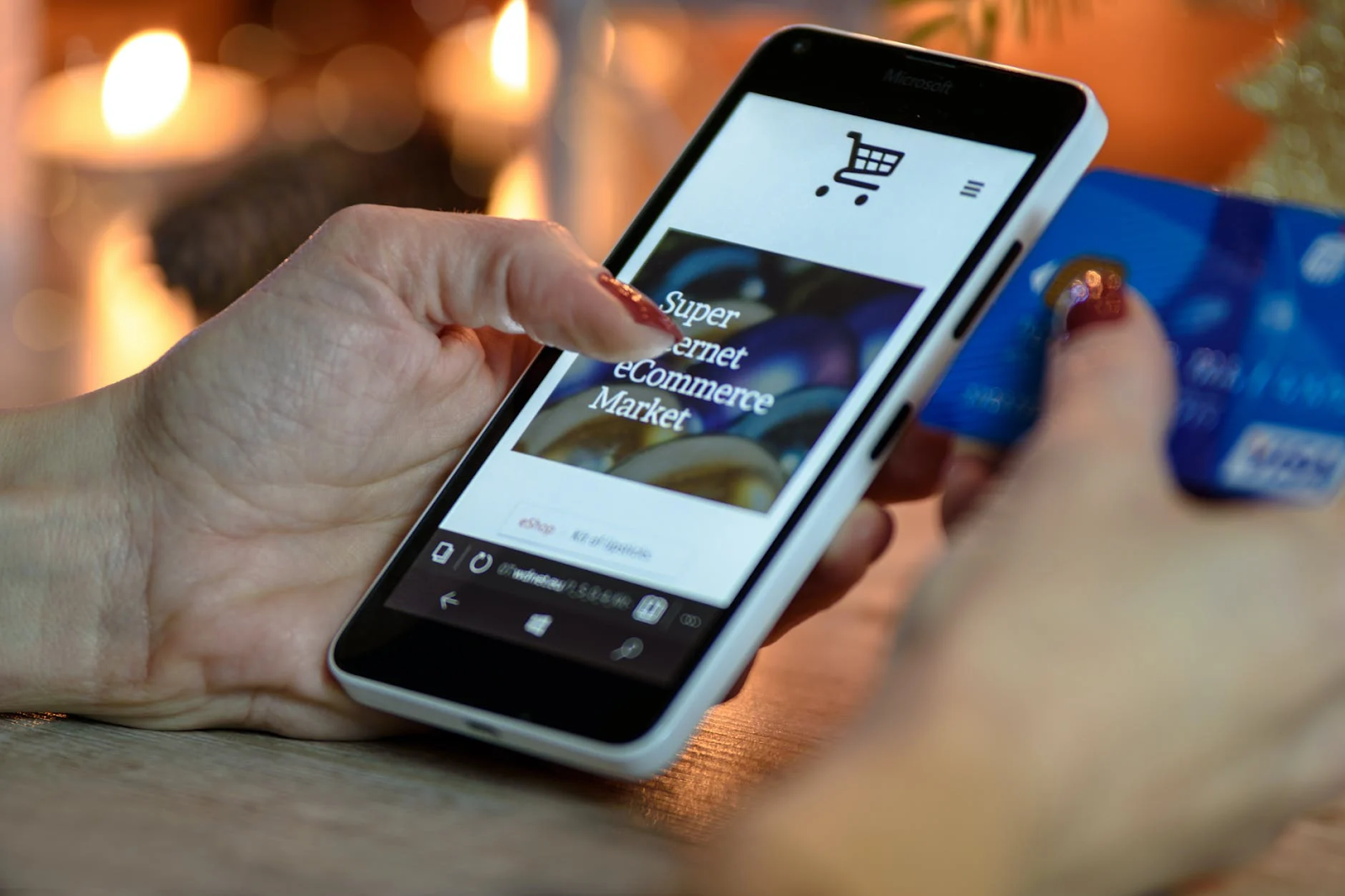 Four Steps to Find Domestic Suppliers
You know you want to work with a domestic supplier, but these people are hard to find! Most of them don't optimize their website (if they have one) for SEO, so a simple Google search might not yield a ton of results.
The thing is, you want to be approved with as many high-quality suppliers as you possibly can. This helps you negotiate better terms and ensure your products are always in stock.
We don't have anything against AliExpress, but when it's time to find domestic suppliers in your own backyard, try these 4 tips to find a match made in dropshipping heaven.
1 - Ask the manufacturer
Do you know which products you want to sell? Great! The fastest way to find domestic suppliers for that product is to contact the manufacturer.
Ideally, you want to choose a product with at least 20 suppliers. This will allow you to find the best suppliers for the job, especially if half of the suppliers reject your applications.
Approach the product manufacturer and ask them for an approved supplier list. Most manufacturers will be more than happy to turn over their list, saving you a lot of time.
Make sure the manufacturer is on the up and up, though. "Most good manufacturers that you want to partner with should have a MAP enforced," Kraly adds.
MAP pricing protects both the brand and its retail partners

because it doesn't disrupt the product's perceived value. Since you want to create a profitable dropshipping operation, make sure you choose a product manufacturer that enforces MAP pricing.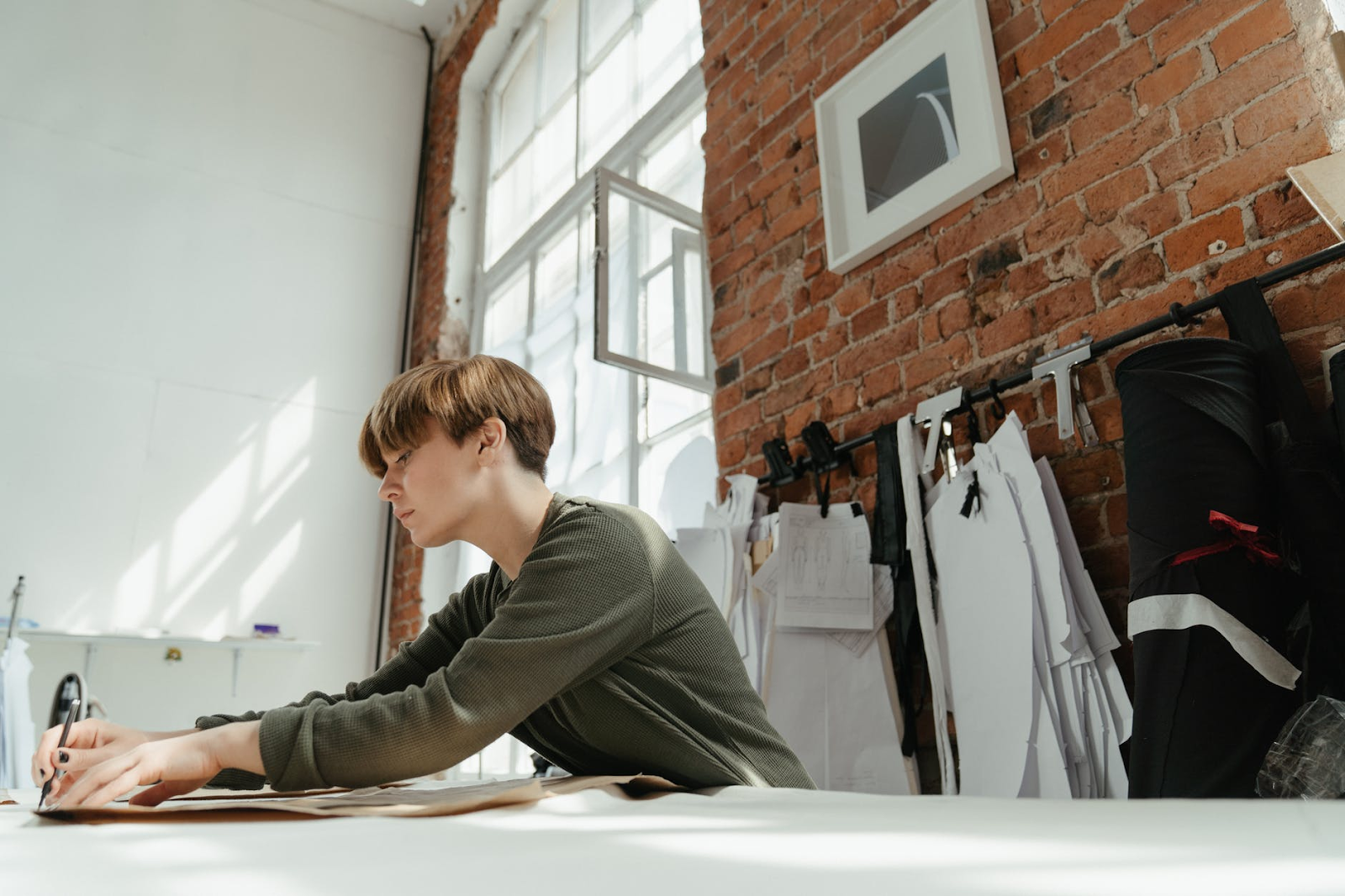 2 - Google it
Google searches aren't always fruitful for finding domestic suppliers, but they certainly can't hurt. Just search for "niche name + supplier" to see what comes up. For example, if you want to sell sneakers, search for "sneaker supplier" or "sneaker dropship supplier" to see what comes up.
You can eliminate many of these results on location, reputation, and quality, but a quick Google search can give you a few good options to explore as you start your search.
3 - Check a supplier directory
Supplier directories are a step up from Google and offer a good overview of suppliers you can find domestically. A few places to start include:
If you're too busy to dig through a database, you can also check Spark Shipping's list of vendor integrations. We work with several domestic dropship suppliers in the USA, and our shortlist can help you find quality suppliers fast.
4 - Look at your competitors
The final place you can source domestic suppliers is through your competitors. Are other dropshippers working with domestic suppliers?
You can often find a competitor's suppliers by digging through their website, usually in the fine print. If that doesn't work, place a small test order with your competitor. When the package arrives, it should have the supplier's information on the shipping label.
How to Make the Most of Domestic Dropship Suppliers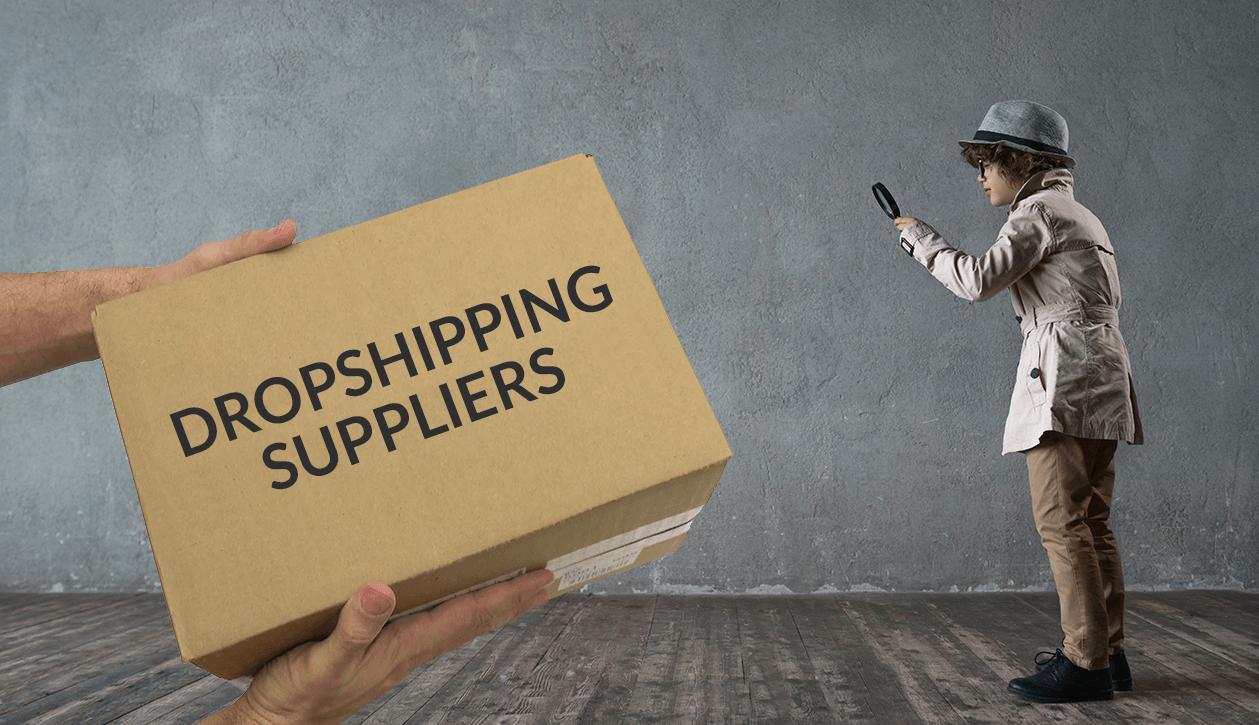 While partnering with a domestic dropship supplier is a great way to start your dropshipping journey, it's not the only way to maximize profit margins. Follow Kraly's 3 tips to make the most of your relationships with domestic suppliers.
While partnering with a domestic dropship supplier is a great way to start your dropshipping journey, it's not the only way to maximize profit margins. Follow Kraly's three tips to maximize your relationships with domestic suppliers.
💡 - Choose a high-quality domestic dropship supplier
Remember that domestic suppliers come in all shapes and sizes, too. Some are better than others, so it's important that you understand how to narrow down suppliers to find the best option for you.
Know if a supplier offers a bronze, silver, or gold tier of service to choose the best suppliers for your business:
Bronze: These are suppliers who don't have any kind of pricing policy, like MAP. They'll ask you to fill out a form to sell for them in a very impersonal, hands-off way. Bronze suppliers are middlemen who charge lots of fees and make it difficult for you to stay profitable because of the lack of pricing control. They also tend to have poor product quality and customer service. Don't work with these suppliers; they aren't worth it!
Silver: Most suppliers will fall into this category. They tend to be name brands that want dropshippers to sell their stuff. They're a little more selective than Bronze suppliers, and the approval process takes a little longer. They do protect their pricing with MAP policies and offer excellent customer service.
Gold: These are the best dropshipping suppliers, but they can take years to approve you as a seller. That's because Gold suppliers fiercely protect their brand image, pricing, and product quality. Gold suppliers only work with a handful of dropshipping companies, but once you're in, you're set. They typically list you on their website as a go-to resource for purchasing their products. Gold-tier suppliers will send the customers to you, which is a great way to slash marketing costs while boosting profits.
Evaluate every supplier based on customer service, professionalism, shipping times, and contract terms to find what's right for you. You'll build a successful business if you aim for Silver- or Gold-tier domestic dropship suppliers.
💡 - Rethink your Product Listing Ads
Some product niches are more competitive than others. If you're selling the same products as other dropshippers, Kraly recommends you use optimized Google Shopping Ads.
This is a high-quality traffic source, but paid ads can quickly drain your budget. Nothing guarantees conversions when you do PPC (pay-per-click) marketing, so use this strategy carefully.
Kraly recommends dropshippers focus on

negative keywords

and

create tiered campaigns

. You'll still spend money on Shopping Ads, but optimizing your campaign for high-quality conversions means you pay less for clicks that don't convert, preserving your budget.
💡 - Use dropshipping traffic to create your own products
Picture this: you've been dropshipping for a few years and have made a name for yourself by selling other people's products. Over time, your dropshipping store starts ranking in organic search for product-related searches in your niche.
Use what you've learned as a dropshipper to create your own eCommerce brand! You'll have the benefit of better SEO and organic earned traffic from dropshipping, but now with your own product line. This is a genius hack that will help you circumnavigate the traffic from the products you're selling and take your business to the next level.
The Bottom Line
The biggest challenge in dropshipping is deciding on a product and sourcing a high-quality supplier.
Many dropshippers assume that you have to source products from cheap overseas suppliers. That might be great for your margins, but it's not always the best business decision in the long term. When you flood the market with lower-quality products, you're participating in a race to the bottom that's terrible for your margins.
Work with domestic dropship suppliers instead. It's a little more work finding reliable domestic suppliers, but they'll help you improve shipping times, deliver better customer service, and build your brand into something beyond dropshipping.
Ready to find your next supplier?