As an eCommerce dropshipper, you've probably already realized self-education is key to success. If you want to get over the hurdles in this business, you need the right information.
But what do you do when the "right information" is always changing? Stuff changes fast in the world of eCommerce, and if you blink, you might miss something important.
Stay in the know about the latest innovations, mergers, features, and expert tips. Keeping your ear to the ground will help you optimize ROI, create a better user experience, and build a dropshipping operation that lasts.
We're sparing you a few Google searches by compiling the 33 most reputable eCommerce blogs of 2020. Tap into the wisdom of the internet to keep your dropshipping operation profitable.
1. A Better Lemonade Stand
ABLS features inspiration, educational content for early-stage businesses. If you need info on dropshipping, third-party Amazon sales, or online marketing, ABLS is great for you. We like this blog because it shows former Shopify-er, Richard Lazazzera, on his journey to building an eCommerce brand from scratch.
Our favorite post: 50 Direct-to-Consumer Brands & What You Can Learn From Them
Twitter: @ABLSecom
2. Beeketing
Automation will save your bacon as a dropshipper. If you want resources on making the most of automation for email marketing, CRO, customer success, or social media, check out Beeketing. It even features case studies for eCommerce inspiration.
Our favorite post: How Fashion Nova beats out Dior and Gucci to Become the Most Googled Fashion Brand in the World
Twitter: @beeketing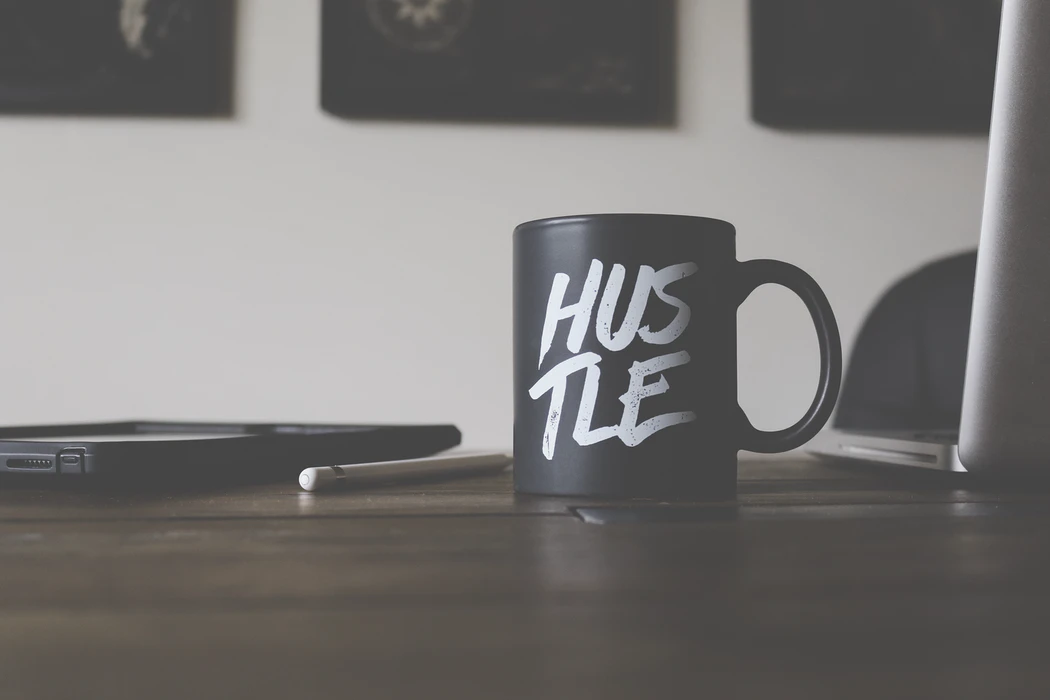 3. eCommerceFuel
Founded by marketing wiz and SEO wunderkind, Andrew Youderian, eCommerceFuel is a great blog for scaling eCommerce brands. If you're thinking about scaling your dropshipping business, need help planning an eventual exit, handling logistics, or marketing, eCommerceFuel has a blog for that.
eCommerceFuel also has an exclusive community for successful eCommerce entrepreneurs. If you're scaling a brand and seeing awesome results, consider joining eCommerceFuel's Forum.
Our favorite post: 4 Signs You Shouldn't Start an Online Store
Twitter: @ecommercefuel
4. Yotpo
Do you already use Yotpo's customer loyalty app? Even if you've never used Yotpo, you can get a ton of value from its blog. The content is all about increasing customer loyalty by sourcing reviews, boosting engagement, and community-building.
Our favorite post: How to Send Personalized SMS Messages That Convert
Twitter: @Yotpo
5. eCommerce Platforms
Not sure how Shopify is different from Magento? eCommerce Platforms is a great resource for comparing eCommerce platforms against each other. It rates the pros, cons, and features of each platform so you can pick what's best for your business.
Our favorite post: 6 of the Best Ecommerce Platforms and Solutions 2020
Twitter: @ecomplatforms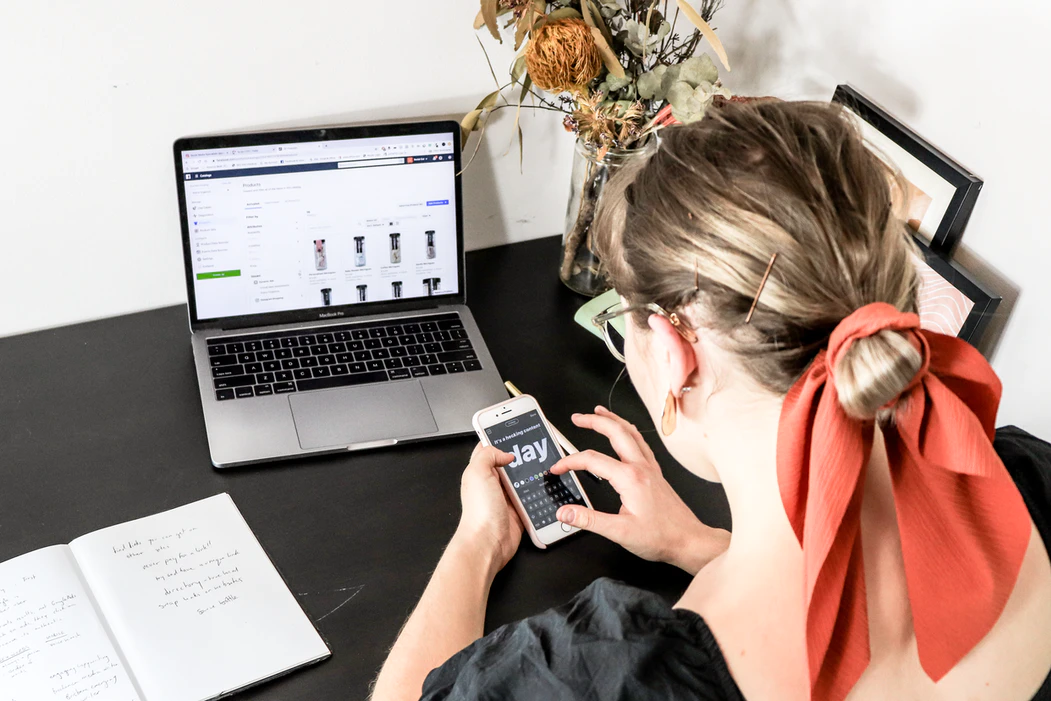 6. Spark Shipping
Well, we had to put our hat in the ring, too! Spark Shipping's blog focuses on dropshipping automation, outlining important tools and strategies to make more sales. From product to pricing to marketing, Spark Shipping's blog is specifically designed for dropshippers who are ready to scale.
Our favorite post: The Top 11 Tools To Automate Your Dropshipping Business
Twitter: @SparkShipping
7. Neil Patel
Some people aren't big fans of Neil Patel, but love him or hate him, he knows marketing. Learn how to power your eCommerce site with better analytics, the buyer journey, and boost UX from Neil Patel. His long-form and entertaining blogs will give you a deep-dive on anything under the sun about marketing and sales.
Our favorite post: SEO Pack: 21 Worksheets, Templates, and Cheat Sheets
Twitter: @neilpatel
8. Oberlo
Oberlo is a great dropshipping tool, and if you're already using it to power your business, you need to read the blog. We love how Oberlo's blog gives updates on dropshipping-specific news. It also helps business owners learn how to choose the best dropshipping products, market yourself, and get more conversions.
Our favorite post: How to Scale: Growing Their Dropshipping Business to $500,000 per Month
Twitter: @OberloApp
9. Nerd Marketing
If you're marketing like crazy, check out the Nerd Marketing blog for eCommerce-specific help. They write long-form blogs that help eCommerce entrepreneurs market their stores better. Read its retail expert interviews, social media strategies, and SEO tips to build a better business.
Our favorite post: So Dead-Simple Even a Drop-Shipper Can Do It
Twitter: @drewsanocki
10. Printful
Printful is a bit niche, but if you need help in the on-demand print world, it's a great resource. Learn about the ins and outs of print customization services as an eCommerce brand through this blog.
Our favorite post: How to Expand Your Business with Print-on-Demand Products
Twitter: @Printful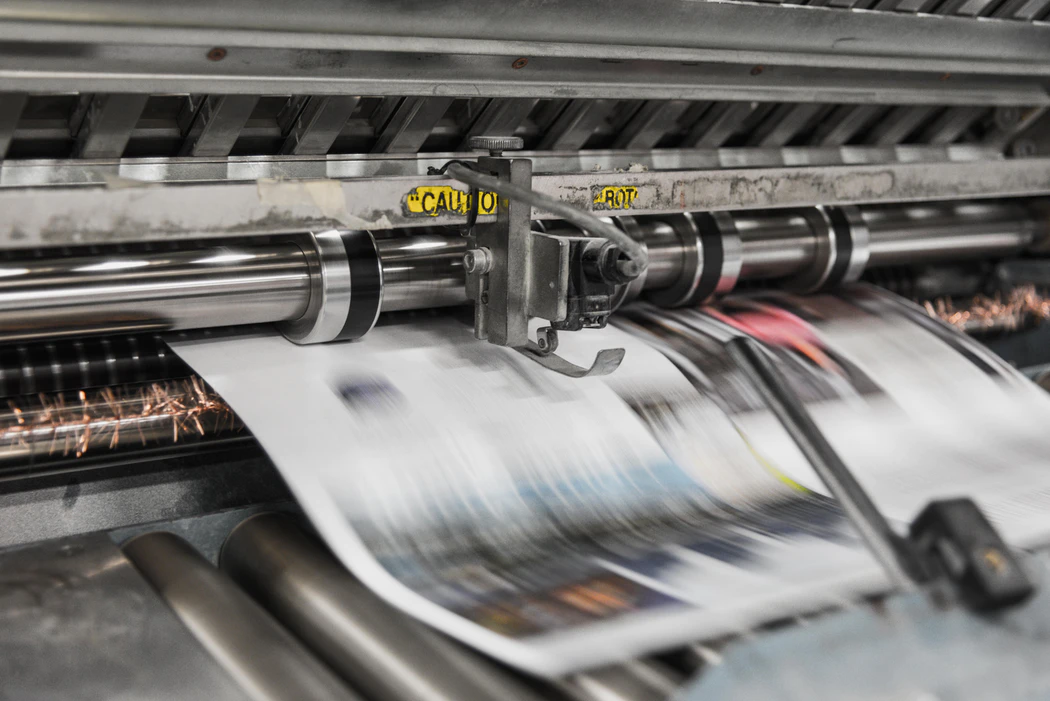 11. Elastic Path
If you sell to B2B customers, you're going to love Elastic Path's eCommerce blog. Their blog is a little more technical and focuses on topics like digital transformation and eCommerce AR for B2B.
Our favorite post: How APIs can enable superior technical agility
Twitter: @elasticpath
12. Sumo
Sumo is known for its email list-building tools, so it only makes sense that its blog is all about growth marketing. Some of their tips are more advanced, so this is a great resource if you're already marketing yourself effectively.
Our favorite post: How This Email Formula Achieved a 78% Open Rate (Case Study)
Twitter: @AppSumo
13. Shopify
Go directly to Shopify's blog if you want the latest information on this platform. This is a must if you're doing business on Shopify, but it's also a great resource for finding community and troubleshooting with other dropshippers.
Our favorite post: How to Set Up a Shopify Store: A Step-By-Step Guide
Twitter: @Shopify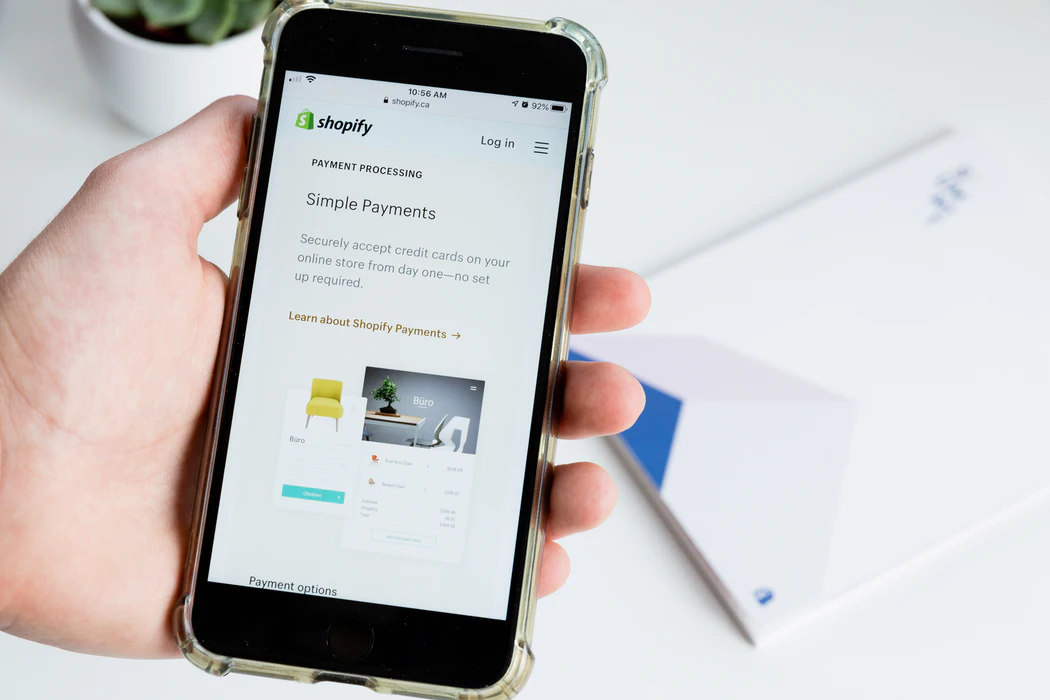 14. Nosto
Data makes eCommerce go 'round, and Nosto's blog is all about data. Check out this blog for in-depth information on segmentation, AI, and data-driven triggers ifor a better customer experience.
Our favorite post: Discovering Merchandising Insights with Testing and Optimization
Twitter: @NostoSolutions
15. BigCommerce
BigCommerce is another eCommerce platform with an amazing blog. Much of its content focuses on enterprise-level eCommerce, but it's still a great resource if you want to operate like the big guys. Get information on marketing, product research, sales, and news about BigCommerce.
Our favorite post: Mobile Marketing Strategy for Ecommerce – Why it Matters & How to Get it Right
Twitter: @BigCommerce
16. Smile.io
Smile.io is a popular rewards and loyalty app for eCommerce. To that end, its blog is a repository of resources on customer loyalty. If you want to learn advanced tips for customer retention, check out Smile.io's blog for ideas and case studies.
Our favorite post: How to Focus Your Attention on Retention and Community Building During Slow Sales Periods
Twitter: @smilerewards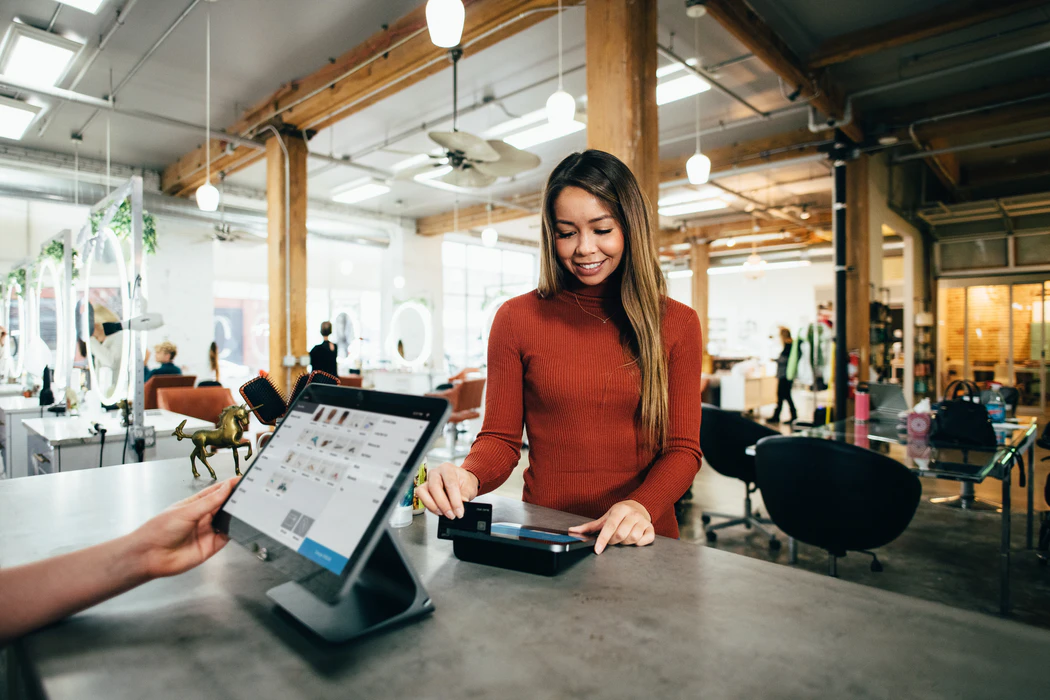 17. HubSpot
HubSpot is the king of inbound marketing, and it's used across pretty much every industry known to man. It has great blogs about marketing and sales, but also includes conversion tips for eCommerce sites. If you need advanced UX insights, HubSpot is the place to go.
Our favorite post: Ecommerce Conversion Rates Across Industries (And How to Raise Yours)
Twitter: @HubSpot
18. eCommerce Nation
eCommerce Nation helps eCommerce entrepreneurs master international sales. Its eCommerce focus will help you master logistics, marketing, and the prickly business of selling products internationally.
Our favorite post: How To Define KPIs For Your Company's Customer Service
Twitter: @Ecom_Nation
19. Volusion
Volusion specializes in content for SMBs (small- to medium-sized businesses). Rely on their blog to source up-and-coming products, master audience engagement, and better manage your online business.
Our favorite post: How to Find Trending Products to Sell Online
Twitter: @Volusion
20. Groove
Groove's blog focuses on customer engagement, which is an essential ingredient to eCommerce retention. Read their blog to do customer support right, and how it can grow your eCommerce brand.
Our favorite post: Gmail for Customer Support? 10 Best Practices You Need to Know
Twitter: @Groove
21. Tidio
Tidio's blog dives deeply into the business of eCommerce chatbots. Chatbot software is an important way to scale your business, and Tidio's blog helps you put chatbots to their best and highest use.
Our favorite post: Creative Chatbot Ideas to Boost Your Online Business in 2020
Twitter: @tidiochat
22. eCommerce CEO
No, you don't have to be a hotshot CEO to get something out of this blog. eCommerce CEO shows you how to create an eCommerce business with step-by-step instructions. We love how practical this blog is—if you read it regularly, you'll understand the latest tools in eCommerce, marketing best practices, and CRO for eCommerce.
Our favorite post: How To Start A Clothing Line Business Online
Twitter: @ecommerceCEO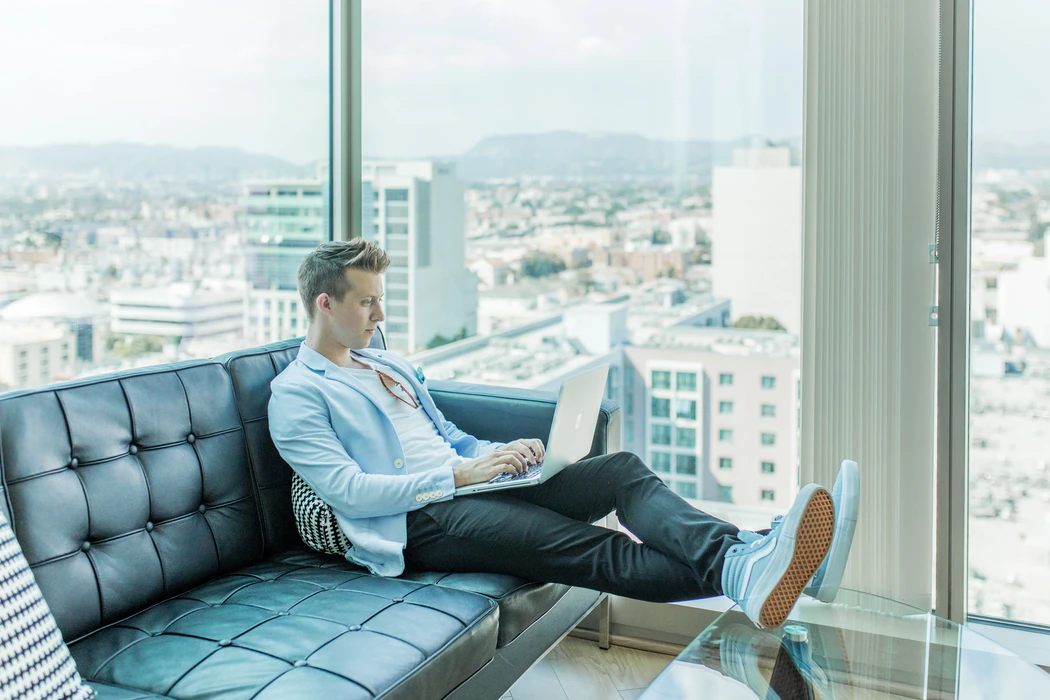 23. Digital Commerce 360
Whether you sell retail or B2B, Digital Commerce 360 has the data-driven insights you need to make more sales. We love their data reports; it's a quick way to get trustworthy data without doing the research yourself.
Our favorite post: Amazon's North America sales surge 29% in Q1 as coronavirus drives demand
Twitter: @DC360_Official
24. Practical eCommerce
As its name suggests, the Practical eCommerce blog is chock-full of practical tips to get your eCommerce operation off the ground. It covers everything from finance, management, sales, and marketing. Put this practical advice into action to avoid common eCommerce pitfalls. We also love their podcast!
Our favorite post: Using Google Analytics to Track Site Changes
Twitter: @PracticalEcomm
25. Bootstrapping eCommerce
Pulling your operation up by the bootstraps? There's a blog for that. Bootstrapping eCommerce is a great resource for dropshippers who are trying to grow your business with nearly no funding. We love how this blog teaches entrepreneurs to be scrappy and succeed on a shoestring budget.
Our favorite post: Free Advertising Ideas: 10 Marketing & Advertising Ideas that Won't Cost You a Dime
Twitter: @BootstrapEcom
26. ReferralCandy
ReferralCandy is all about—no surprise—getting more customer referrals. Their blog helps eCommerce owners find the White Whale of eCommerce marketing: word-of-mouth referrals.
Our favorite post: Word of Mouth Marketing: How To Build a Strategy That Works
Twitter: @ReferralCandy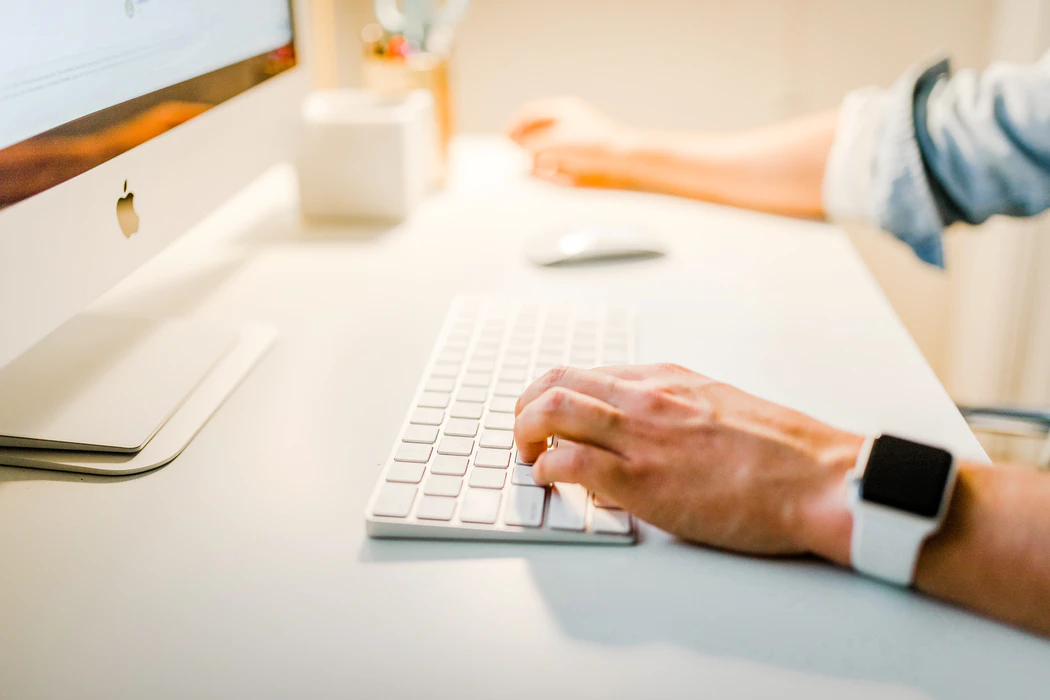 27. eCommerce Lift
You don't have to be a big eCommerce player to enjoy eCommerce Lift's blog. In fact, they write content tailored specifically to small merchants who are ready to scale. Check out their blog for scaling strategies like PPC advertising and abandoned cart recovery.
Our favorite post: 3 Ways you can Improve your Customer Service to Delight Shoppers
Twitter: @ecomlift
28. AcquireConvert
If you're on Shopify, you might already use AcquireConvert for your store. Their blog is a great place to find the latest and greatest Shopify apps.
Our favorite post: Best Wholesale App for Shopify [2020]
Twitter: @acquireconvert
29. Inflow
Inflow's blog gives you the tools and knowledge to DIY a lot of your eCommerce marketing. If you need in-depth guides on implementing inbound, PPC, or SEO for eCommerce, this is a great resource. We also love Inflow's hyper-specific tips for eCommerce logistics.
Our favorite post: Optimize your warehouse fulfillment process with street style routing
Twitter: @inFlowInventory
30. BoldCommerce
BoldCommerce develops Shopify and BigCommerce apps, so they're more than happy to share platform insights on their blog. From store setup solutions to expert interviews, BoldCommerce will help you overcome the headaches of dropshipping.
Our favorite post: 4 easy upsells you can set up with Bold Product Options
Twitter: @BoldCommerce
31. SmartMarketer
We love how SmartMarketer combines blogs with the convenience of video. If you want to learn about eCommerce marketing quickly, check out their blog for both video and written content.
Our favorite post: Ezra's Social Proof Ad Template: How to Turn User-Generated Content into High-Performing Ads
Twitter: @ezrafirestone
32. Prisync
As a dropshipper, you live and die by your margins. Prisync's blog helps eCommerce pros master pricing with blogs, case studies, and eBooks. Rely on Prisync to learn the ins and outs of pricing your products for profitability.
Our favorite post: How Extreme Can Prices Go? We've Detected 10 Price Increases That Blew Our Minds
Twitter: @PrisyncCom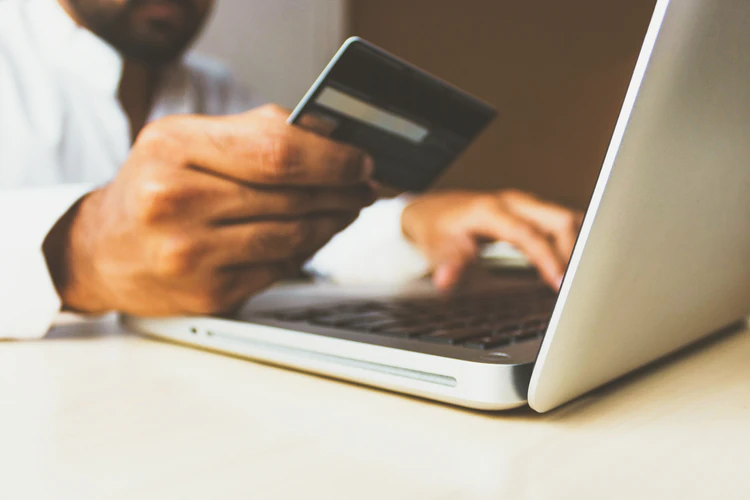 33. eCommerce Times
What's happening in eCommerce right now? Stay on top of the latest news by subscribing to eCommerce Times. It covers everything from eCommerce security to customer data and everything in between.
Our favorite post: B2C Response Rates at SMBs Crushing Enterprises
Twitter: @technewsworld
The bottom line
eCommerce moves fast, so always educate yourself from reputable resources. Learn from the people who came before you. Know the trends, get better data, and find better tools so you can build a better dropshipping operation.