Synchronize Inventory with Your Vendors
You can synchronize your inventory with all of your vendors. No matter how your vendors publish their inventory, we can handle it! FTP, SFTP, HTTP, API, XML, manual upload, etc.
Inventory updates can be run on demand or completely automated. Also, our scaleable technology allows us to be able to update inventory faster than anyone else!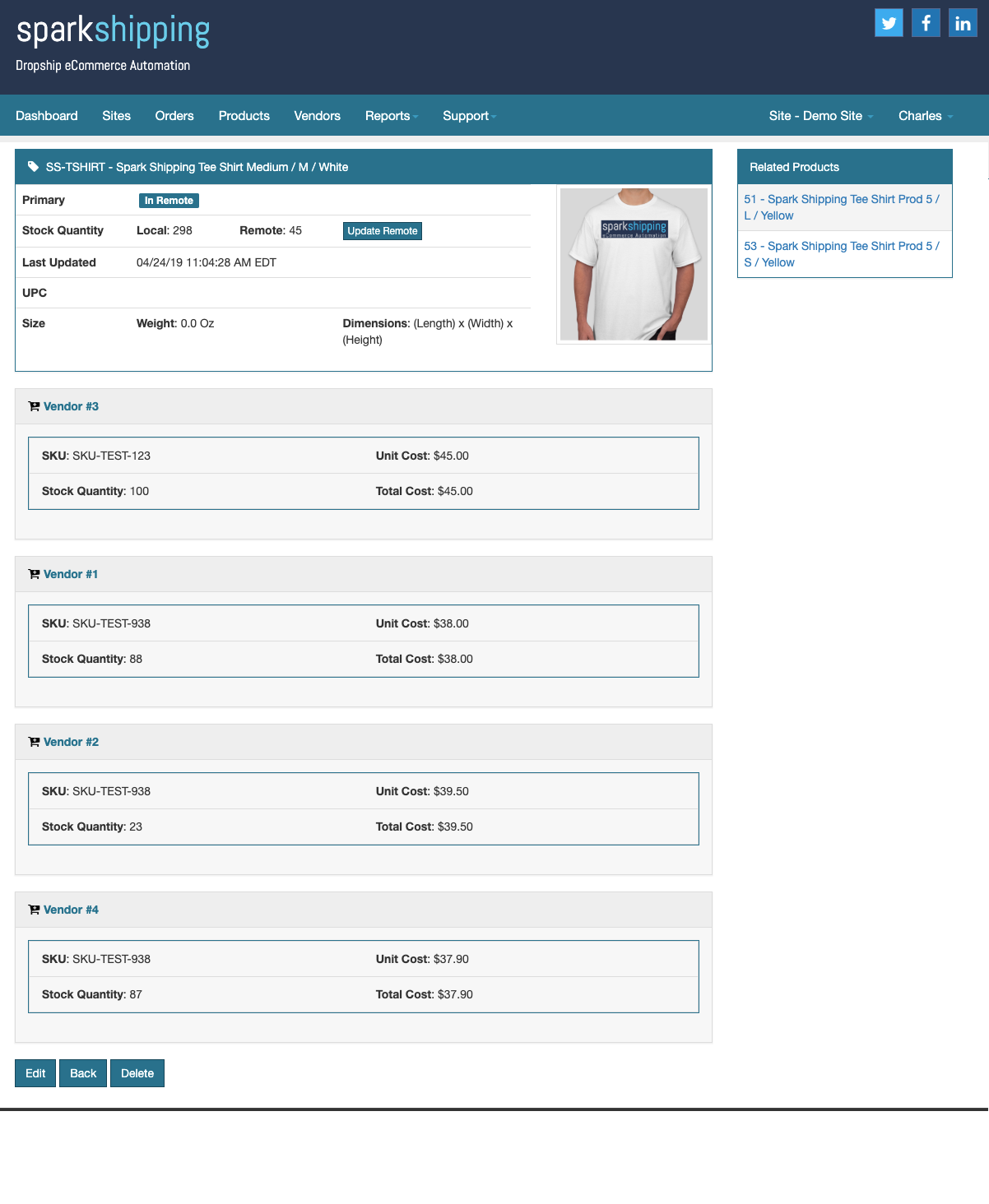 One Product, Many Vendors
In many cases the same product can be fulfilled by multiple suppliers or even your internal warehouse.
Use Spark Shipping to associate a single product with each vendor. Each Spark Shipping products tracks different vendor identifiers, stock quantities and unit costs for each vendor.
When you receive an order it can be automatly routed to the best possible supplier.